WMU Maritime Law and Policy students conduct field study visit at PTC
OCTOBER 6, 2023

On October 2, 2023, a group of 15 Maritime Law and Policy (MLP) students from the World Maritime University (WMU) embarked on an educational field visit to PTC. This visit marked a significant milestone as it was the inaugural activity for MLP students visiting the Philippines.

Representing diverse maritime backgrounds in the public and private sectors, these students come from twelve different countries: Nigeria, Iraq, Venezuela, Japan, Sierra Leone, Nicaragua, Pakistan, Bolivia, South Africa, the Republic of Korea, Liberia, and Bangladesh. They were led by their professor, Atty. María Carolina Romero Lares, who is also from Venezuela.

The primary goal of this event was to provide the students with a firsthand understanding of the Philippine maritime industry and its importance, particularly in the context of cultivating a pool of world-class maritime professionals for international shipping.

Mr. Leslie Suntay, Head of Strategy at PTC Shipping, delivered a presentation about PTC's operations and its commitment to leading sustainability in the Philippine maritime industry. He provided an overview of the PTC Group and how each of its clusters primarily serves the needs of seafarers, their families, and other communities.

Gracing the event, Ambassador Carlos C. Salinas, IMO Goodwill Maritime Ambassador, and Chairman of PTC Group, led a roundtable discussion on how PTC charted the course in shaping the Philippine maritime industry. He shared insights into the principles that guided him throughout PTC's journey, ultimately contributing to making the Philippines the top seafarer of choice for international shipowners. He also conveyed the company's commitment to preparing Filipino seafarers for a digitalized and green shipping landscape to ensure that their skills are aligned with the demands of the future.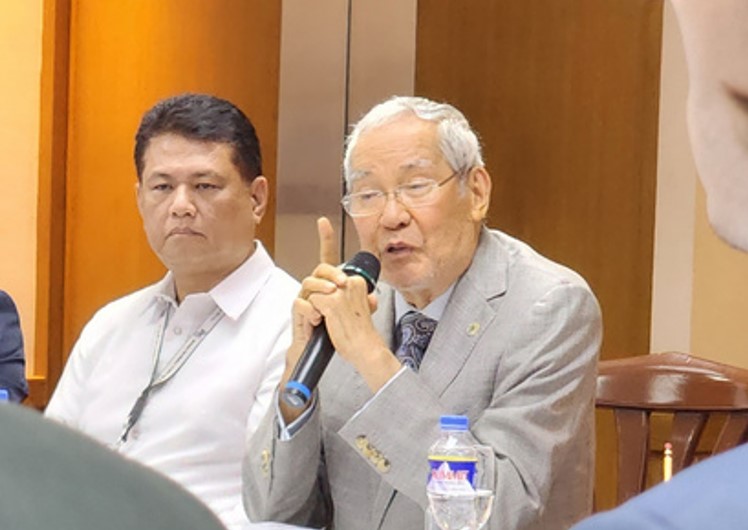 The event continued with a roundtable discussion led by Atty. Neil Simon S. Silva, a Professor from the University of the Philippines (U.P.) College of Law, focusing on Philippine Maritime Law and Regulatory Structures. His session provided students with an understanding of maritime laws in the Philippines, introducing the Philippine Legal System and sharing insights on the UN Convention on the Law of the Sea (UNCLOS), maritime governance, and subsea zones.

Following the roundtable discussions and some Q&A, the students' field visit concluded with a tour of PHILCAMSAT. They enjoyed a hands-on experience with the simulators used by seafarers for their training.

Capping off the event, Professor Lares expressed gratitude to PTC for hosting the students and facilitating roundtable discussions with high-caliber speakers. She shared how the discussions align with the topics they cover at WMU and expressed hope that the students will contemplate the applications of their learnings at PTC in their respective countries. The students likewise conveyed their appreciation for the memorable and highly educational field visit.

The event stands as a testament to PTC's wholehearted commitment to empowering future maritime policy leaders from different nations, as it shares its best practices and guiding principles, aiming to make a positive impact in their countries through shipping.
Keywords/Tags
WMU students, maritime law, policy, field study, PTC visit, maritime education, practical experience, student learning, industry engagement, maritime policy analysis