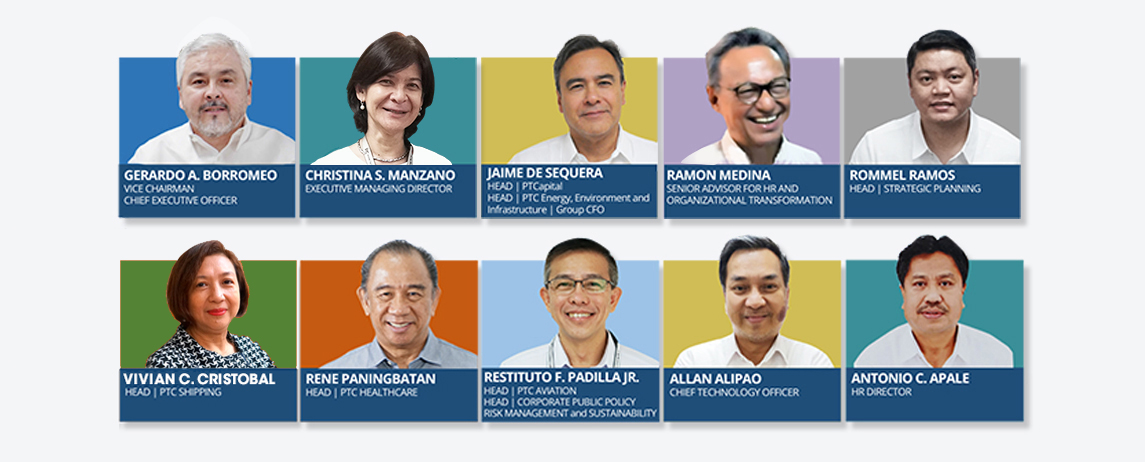 The PTC Group Leadership Team
Combining 250 years of international experience spanning key fields in the private sector as well as in public service, the PTC Group Management Team brings together a unique complement of skills and strengths in the passionate pursuit of the Group's vision and mission while building a culture of care, service and sustainability.


Life at PTC
We are all about people. It is through our people that we tell our story, who we are and what we stand for. Life at PTC is rooted in our core values and steeped in a culture where everyone shines.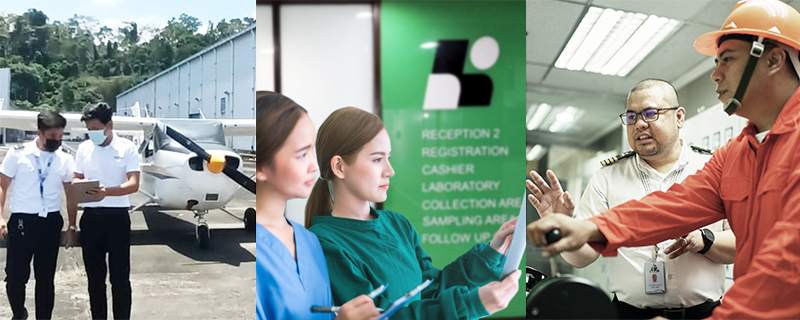 Our Global Standards
A people development company, we are committed not only to job creation but to able skilling and upskilling through effective and timely training and development, harnessesing both hard and soft skills to keep the Filipino professional at par with the world's best ensuring resiliency, relevance, respect and resourcefulness.


Engaging Industry and Government
The PTC Group develops and maintains significant government relations as well as local and international strategic partnerships whose objectives and visions align with those of our organization.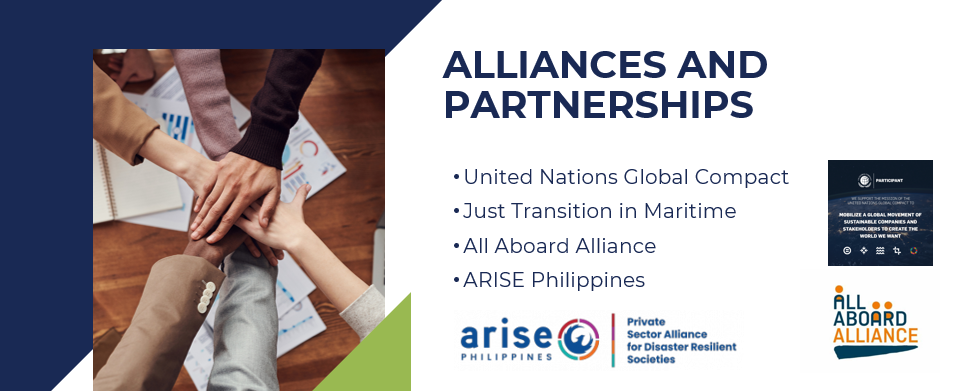 "Our work in sustainability has expanded in breadth and depth because of alliances and partnerships that we have developed in recent years. Just last year, we officially became a participant of the United Nations Global Compact working towards a Just Transition and truly integrating sustainable development in the way we conduct our businesses. We pledged our commitment to diversity, equity and inclusion and are now a member of the Global Maritime Forum's All Aboard Alliance. And in support of our work in resilience, we have been inducted as a member of ARISE Philippines – a private sector alliance for disaster resilient societies – where our resilience activities have been published under the UNDRR Sendai Framework Voluntary Commitments."
- MGen Restituto Padilla, Jr.
Executive Director for Corporate Public Policy, Risks and Sustainability
Doing Well While Doing Good
The PTC Group's commitment to the United Nations Sustainable Development Goals (UN SDGs) has defined our organization's philosophy incorporating a just transition framework in everything we do. As a result, the PTC Group's corporate public policy promotes people, prosperity, and planet to move a sustainable world.


Carrying on the drive towards a better normal, the PTC Group is held firm by our Sustainability Anchors:

• Human Capital Development
• Resilience
• Environmental Stewardship
• Inclusive Growth