Learn more about what's happening at The PTC Group and read about the latest developments and accomplishments.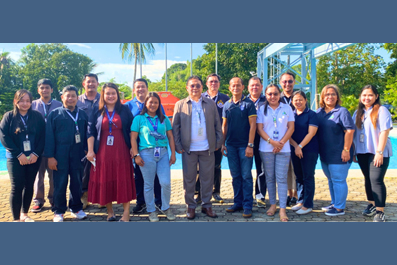 PHILCAMSAT succeeds at MARINA and OPITO Audits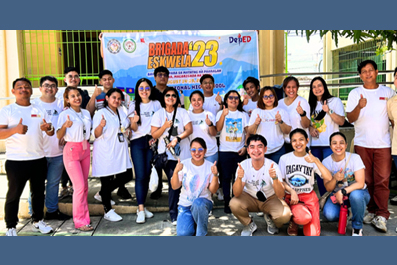 PTCitizenship joins Brigada Eskwela 2023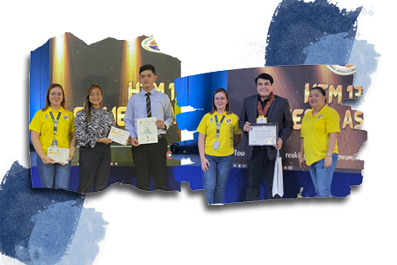 PTC inspiring for tomorrow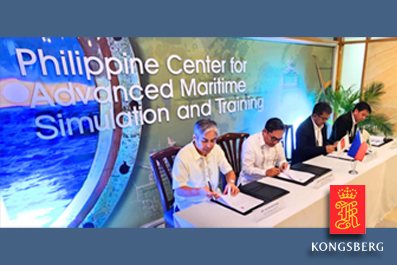 PHILCAMSAT upgrades ensure high tech, high touch delivery for Filipino seafarers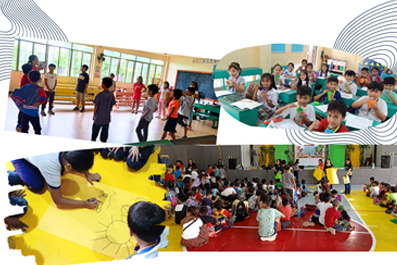 PTC-CSJ and Shining Light Foundation support DepEd's National Learning Camp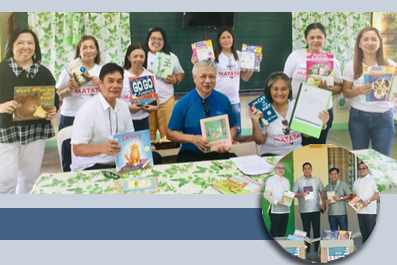 Spreading the joy of reading to Pampanga youth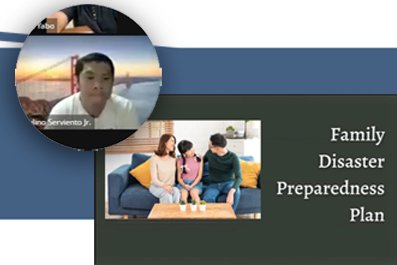 Project RISE and PTC Family and Crew Relations (FCR) team up to build resilience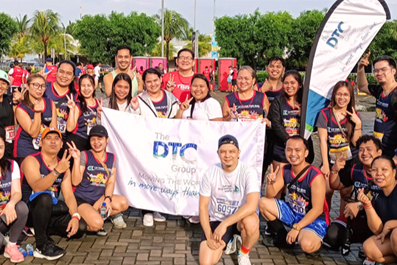 PTC Group joins 14th FAME Fun Run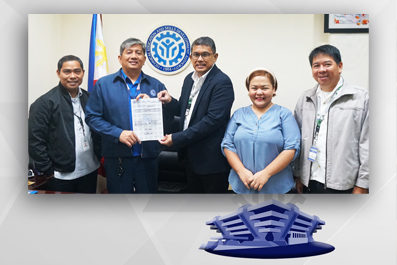 PHILCAMSAT receives TESDA certification for new Ships' Catering course curriculum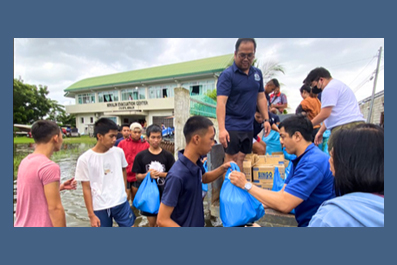 RISE Program and Sagip Kapamilya provide relief operations to Minalin, Pampanga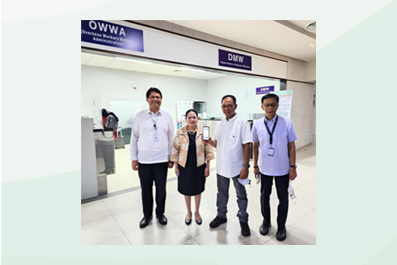 DMW kicks off modernization program with launch of digital OFW Pass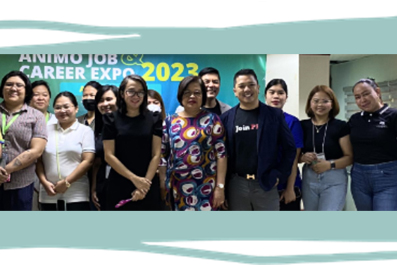 The PTC Group joins DLSU-D's Animo Job and Career Expo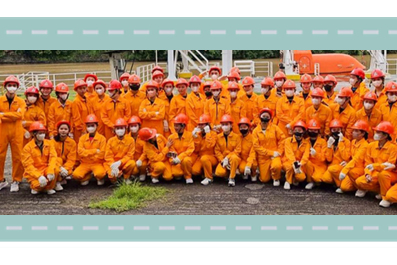 The MAST welcomes PTC Aviation FA trainees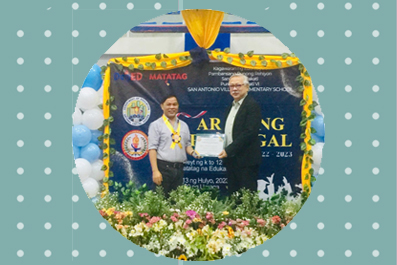 PTC is recognized by SAVES at its "Araw ng Parangal"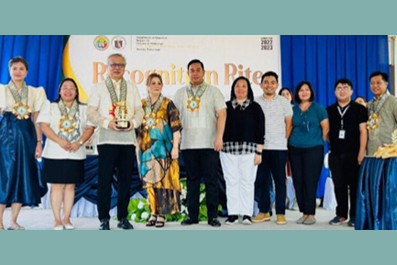 PTC's Capt. Ronald Enrile honored with the SRNHS Beacon of Excellence Award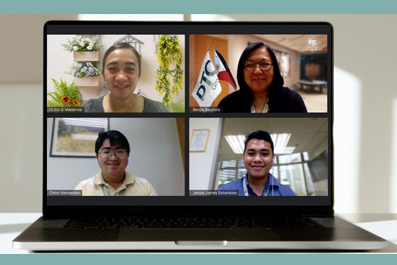 PTC opens its global career opportunities to DLSU Dasmarinas students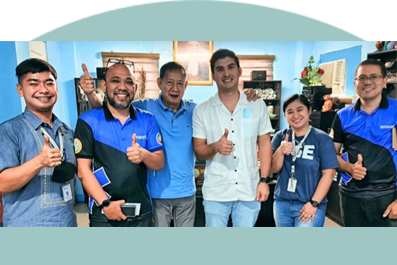 PTC RISE brings its Disaster Preparedness and Resiliency advocacy to Nasugbu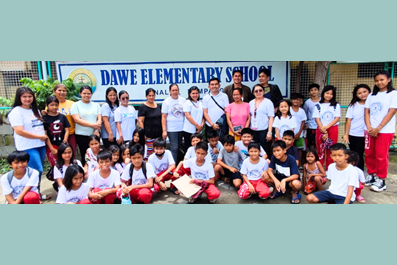 PTC RISE and SDI bring internet connectivity and disaster preparedness to Pampanga's community schools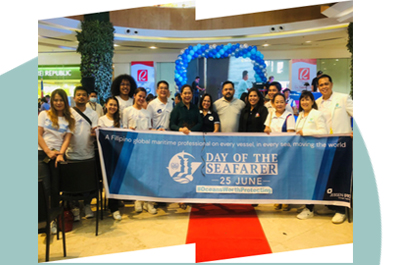 PTC holds Day of the Seafarer activities in Cebu and Iloilo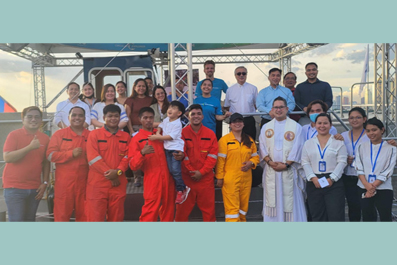 PTC Shipmanagement partners with One Earth One Ocean for first-of-its-kind solar-powered waste collection vessel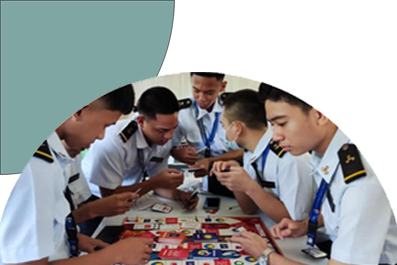 Sea Mariners establishes 11th ship at Tunasan National High School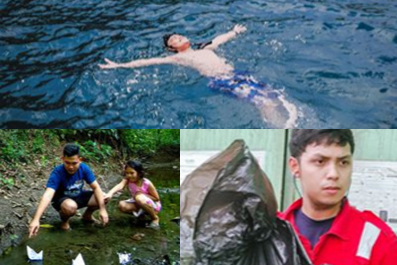 PTC GMPs pledge their commitment to protecting the oceans through FCR photo contest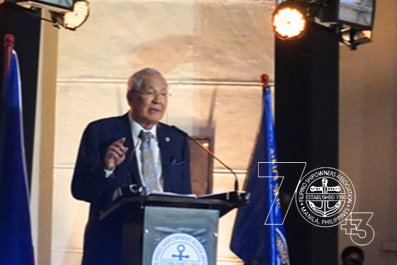 FSA celebrates 73rd Anniversary with gala dinner for members and ICS delegates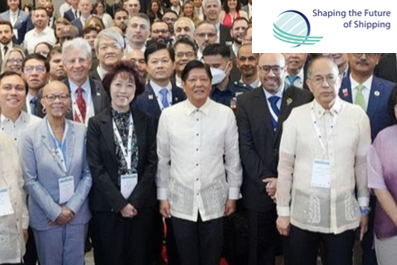 President Marcos Jr. and shipping industry put seafarers at the top of the agenda at "Shaping the Future of Shipping: Seafarer 2050"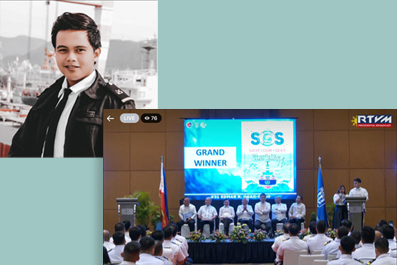 PTC GMP 2/O Edmar Ogao-ogao wins MARINA & ISWAN Day of the Seafarer competitions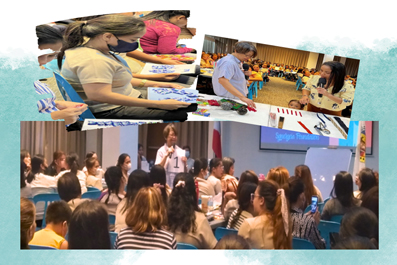 PTC-CSJ and Synergeia train kinder teachers on Teaching Basic Numeracy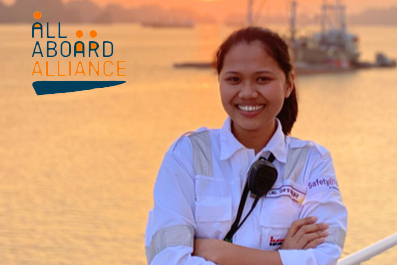 PTC takes part in very first All Aboard Alliance Insights Report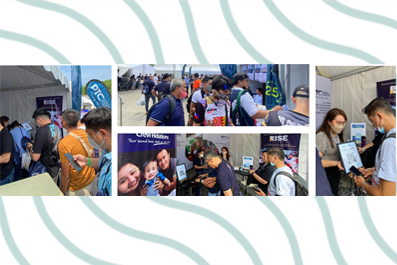 PTC at the ITF Seafarers' Expo 2023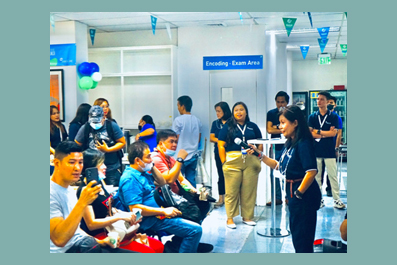 Jebsen PTC holds weeklong Day of the Seafarer celebration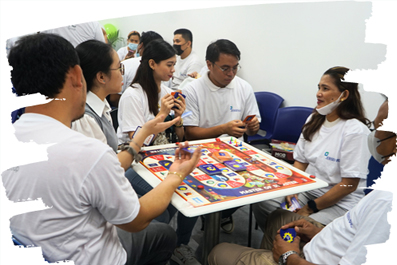 Jebsen PTC GMPs and their families learn about disaster resilience with RISE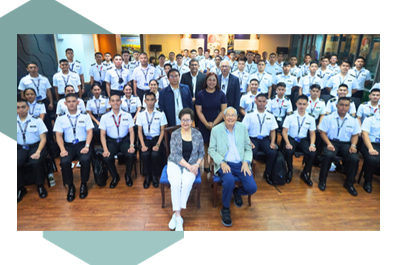 PTC mentors define the GMP of the future at launch of "PTC Masterclass" series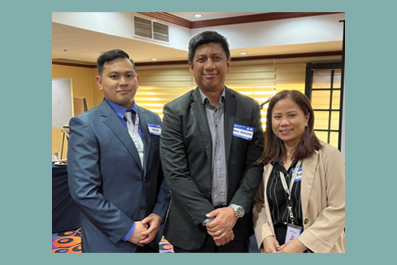 PTC reiterates support for Just Transition at NMP's Maritime Research Forum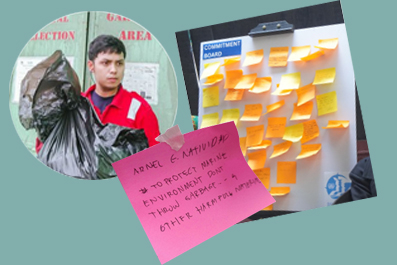 The PTC Group honors Filipino Global Maritime Professionals for the Day of the Seafarer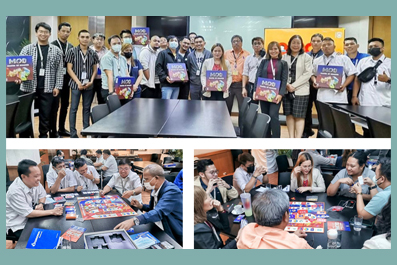 PTC RISE Program conducts Disaster Preparedness Training for PTC ERT members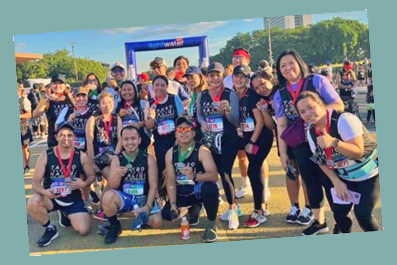 Team PTC joins "Takbo para sa Haligi ng Tahanan"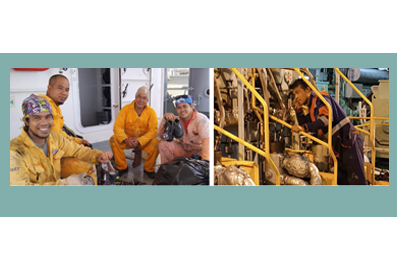 Career Success Stories: Oiler Joemarie Genoves on fulfilling his dreams of moving the world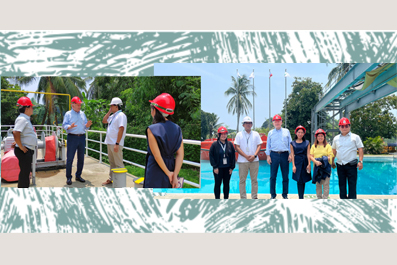 The MAST welcomes Gerry Buchanan of the Liberian Registry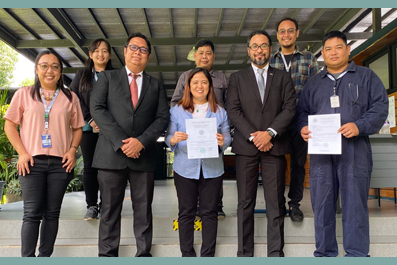 PHILCAMSAT receives 5-year Marshall Islands accreditation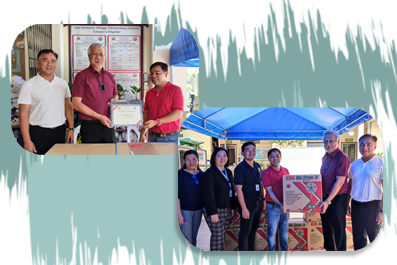 PTC turns over donation of electric fans to SAVES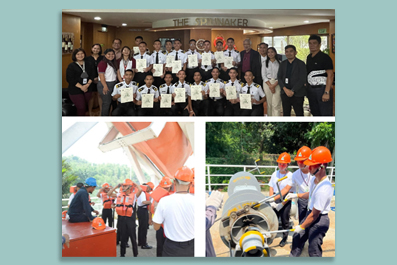 Sto. Rosario NHS completes immersion program at The MAST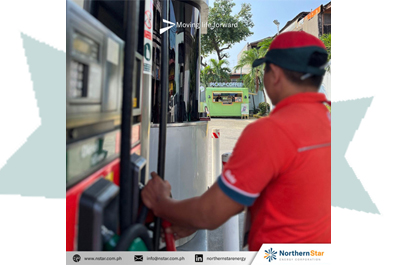 Northern Star's Caltex Makati station welcomes Pickup Coffee
Northern Star Energy brings "Sikap, Tulong, Sulong" to Isabela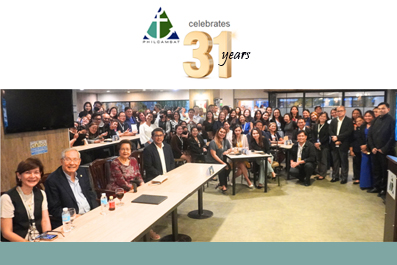 PHILCAMSAT celebrates 31 years of transforming seafarers into global maritime professionals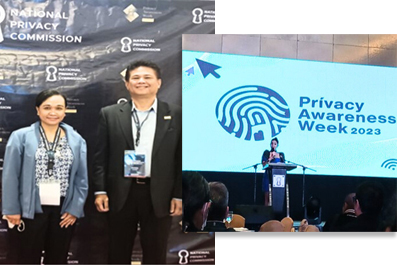 PTC participates in NPC's "Privacy Awareness Week 2023"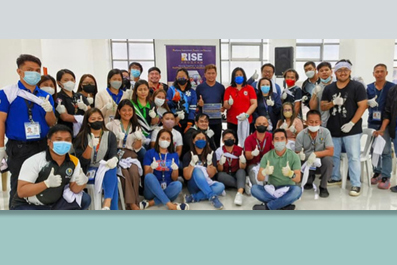 PTC RISE Program conducts Basic First Aid Training for Safety Officers of Bacoor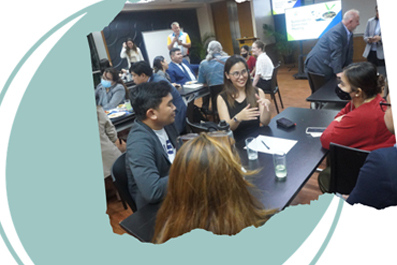 PTC hosts NordCham's 12th Sustainability Committee Meeting
Northern Star Energy holds "Game Changer: The 2022 Polaris Awards and Assembly"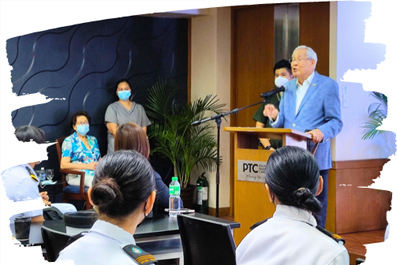 Ambassador Carlos Salinas inspires the next generation of female GMPs at "Women Moving the World" symposium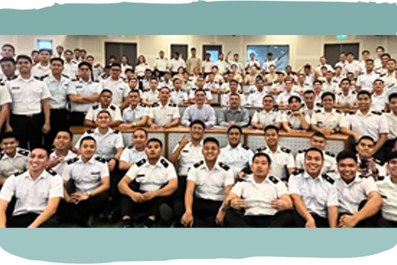 Mapúa-PTC CMET cadets selected for PIL CadetsPlus Programme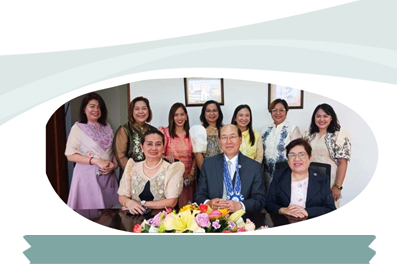 IMO SecGen Kitack Lim meets with Women in Maritime Philippines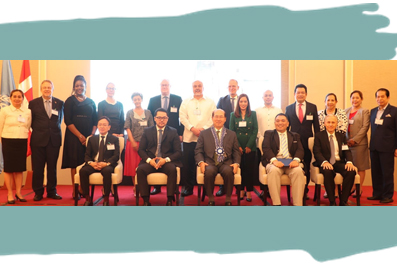 PTC joins Asia-Pacific Conference on green shipping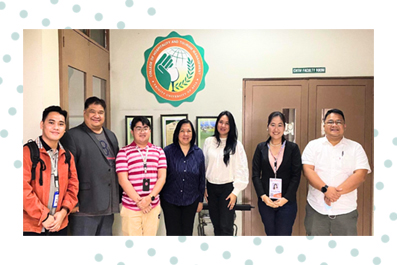 PTC TAG partners with Trinity University Asia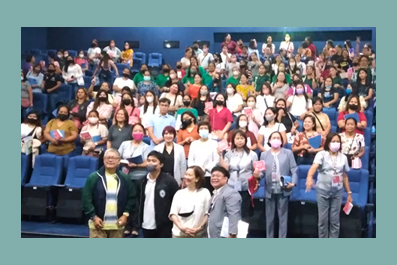 PTC-CSJ Foundation and Synergeia equips parents with teaching skills at "Nanay Tatay Teacher Workshop"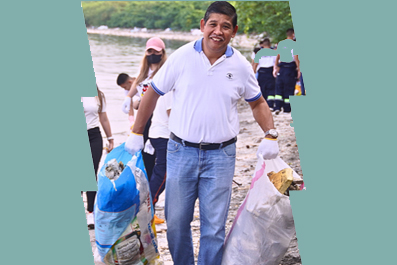 PTCitizenship holds first coastal clean up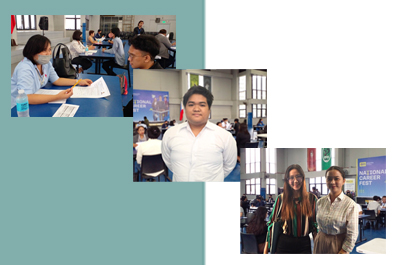 PTC helps enhance work-readiness of STI students at National Career Fest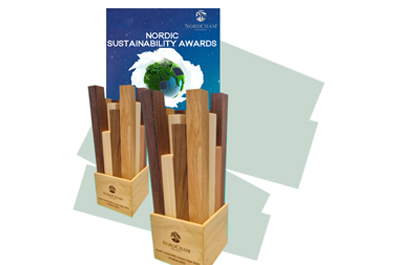 PTC is nominated for the 2023 Nordic Sustainability Awards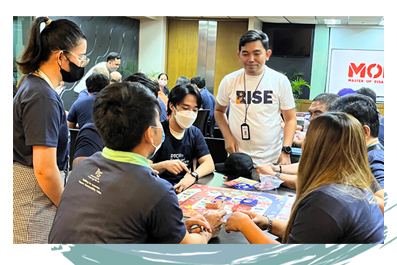 Educating GMPs and their families on disaster preparedness with PTC FCR & RISE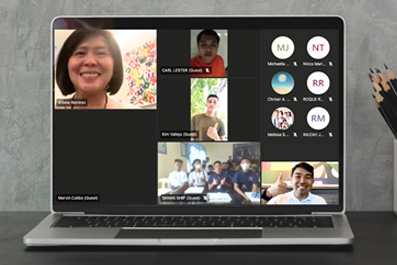 Instilling financial literacy among Luzon and Iloilo-based Sea Mariners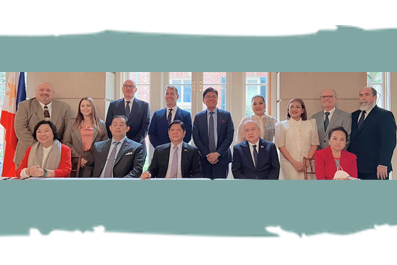 PTC's Karen Avelino joins DMW delegation in Pres. Marcos' US visit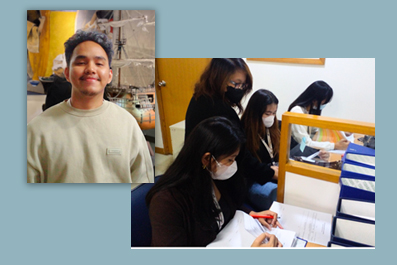 PHINMA St. Jude OJTs on building their competencies for global careers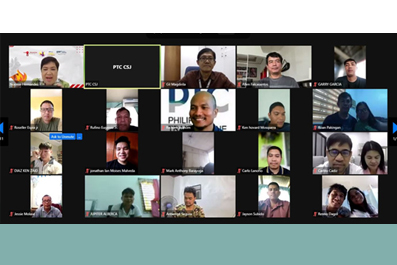 Educating PTC GMPs and their families on fire safety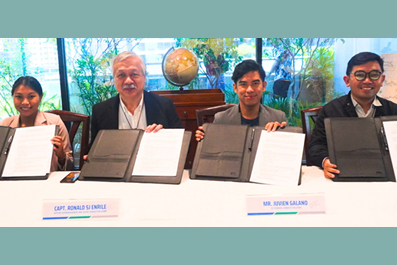 Envisioning a plastic-free Balayan with PTC and Dewaste Solutions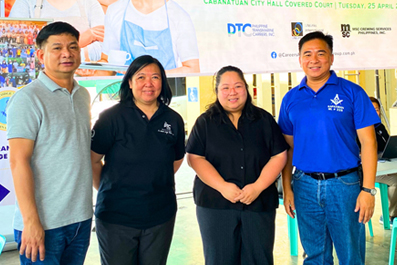 PTC Group holds recruitment activity in Cabanatuan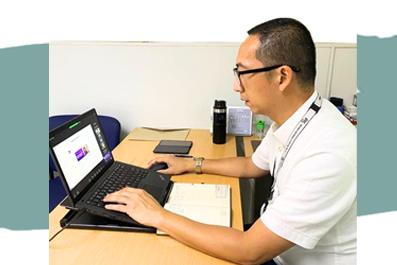 PTC participates in mock interview sessions for graduating UE students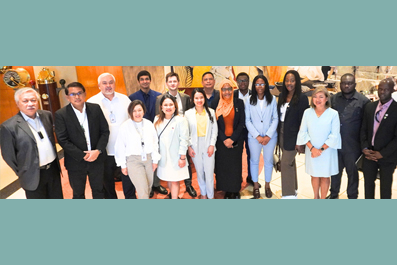 World Maritime University students visit PTC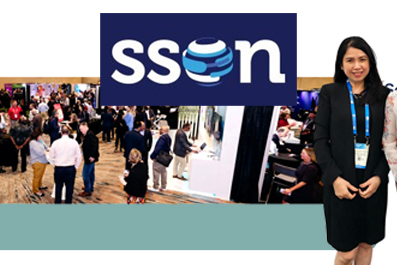 FMSS brings unique brand of strategic services to 2023 SSOW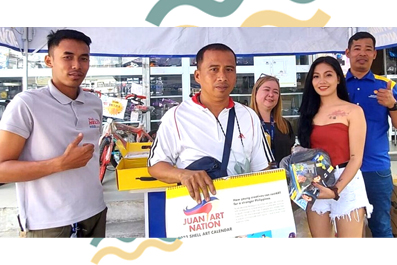 Northern Star Lubricants holds Park and Roll promo in Tuguegarao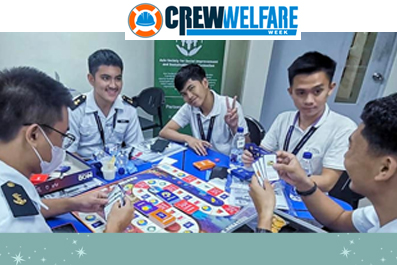 PTC is shortlisted for the 2023 Crew Welfare Awards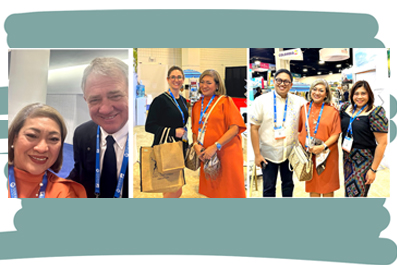 PTC, Jebsen PTC and FMSS join Seatrade Cruise Global 2023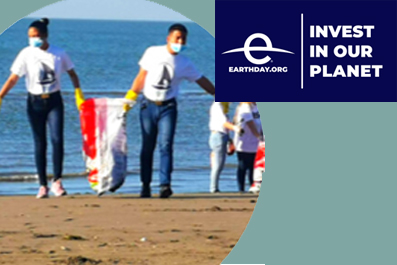 Investing in our planet while building for tomorrow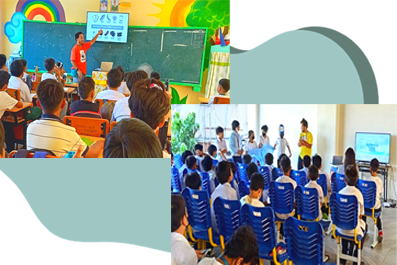 PTC-CSJ and WWF Implement ESD 2023 Program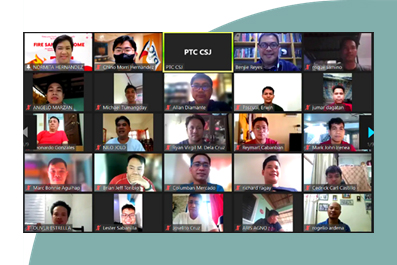 PTC GMPs and their families learn about fire safety at home through FCR webinar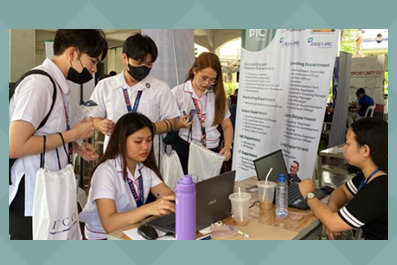 The PTC Group participates in Letran's "Arriba Career Fair"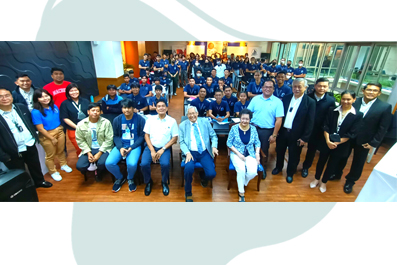 Sea Mariners take a deeper look into the maritime industry with the help of PTC mentors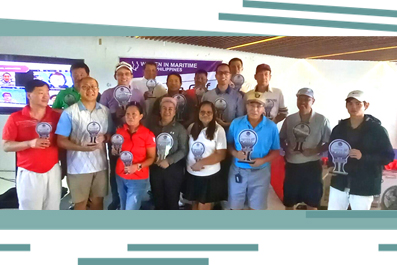 WIMAPHIL holds golf event for She to Sea Scholarship Program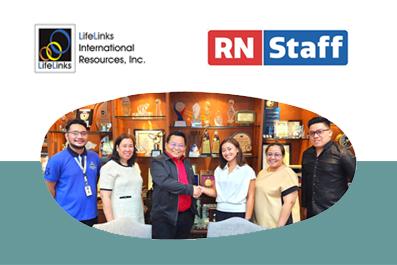 Lifelinks partners with RN Staff to bring Filipino nurses to the US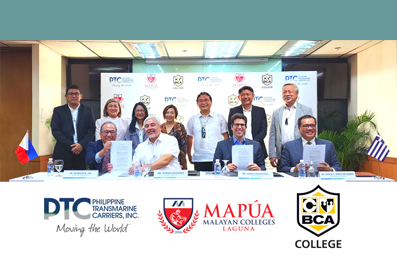 PTC expands partnership with Business College Athens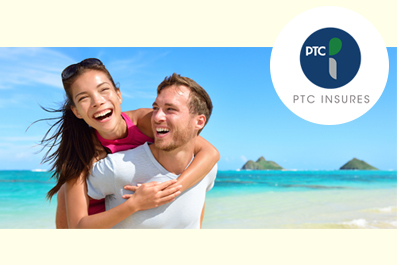 PTC Insures encourages the PTC Group community to avail of Dengue Coverage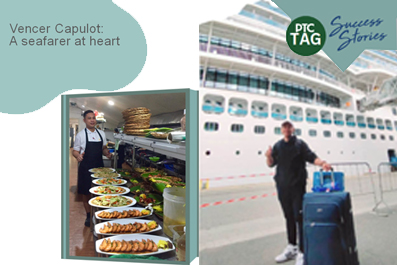 Vencer Capulot: A seafarer at heart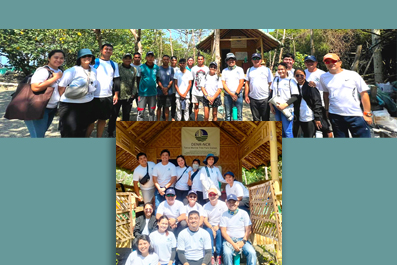 Berge Bulk GMPs, Sea Mariners cadets, and PTC volunteers unite for coastal cleanup and mangrove planting activity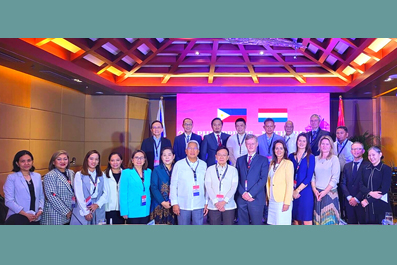 PTC's Karen Avelino joins Phil-Dutch JCMA meet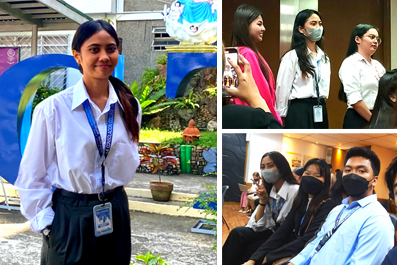 Cheerybell Danseco: Starting a journey towards a global career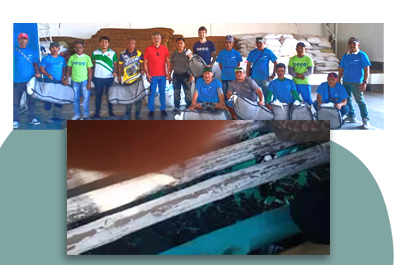 PTC partners with One Earth One Ocean to help clean Oriental Mindoro oil spill


ACM marks 31 years of building enduring value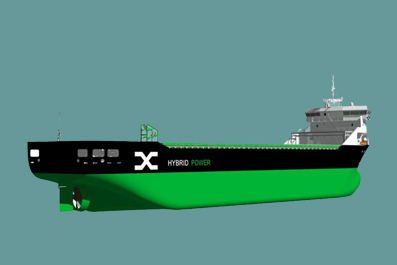 AtoB@C Shipping unveils the names of first six hybrid vessels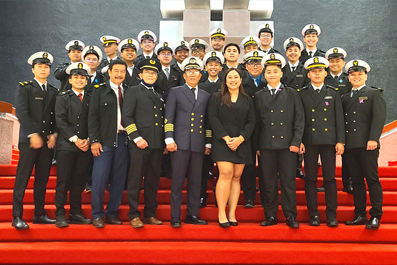 Mapúa-PTC CMET presents latest batch of graduates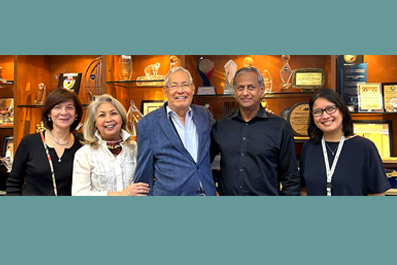 Museo Del Galeón team welcomes Sujit Tolat of Gallagher and Associates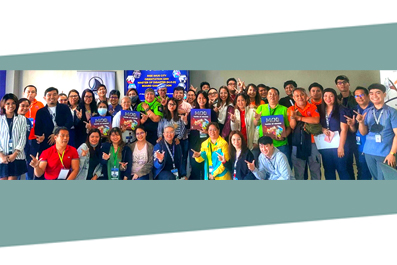 PTC RISE conducts orientation for Imus CDRRMO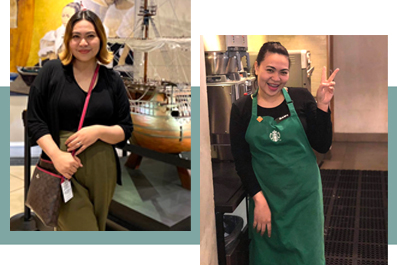 Shelley Cruz: Patience has its rewards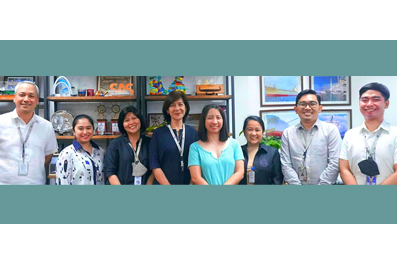 PTC welcomes Iloilo City Government Officials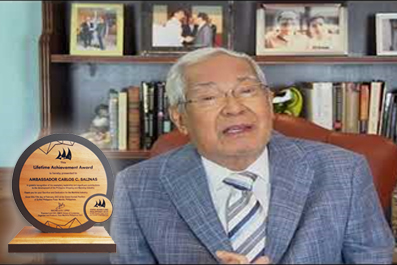 Ambassador Carlos Salinas honored with Lifetime Achievement Award at Expo Maritime Philippines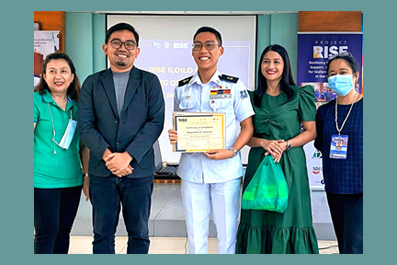 PTC RISE Iloilo Master Trainers recognized at graduation ceremony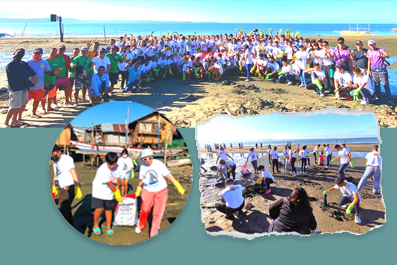 PTC Sea Mariners clean up the shores of Iloilo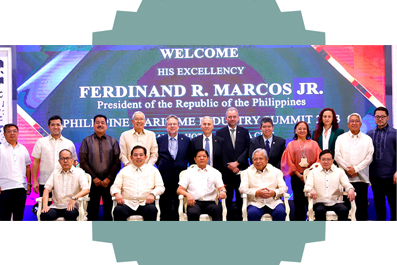 PTC, PHILCAMSAT, and FSA pledge support for Maritime Industry Development Plan 2028
PTC RISE Program Officer officially inducted as inaugural NYDRRM National SecGen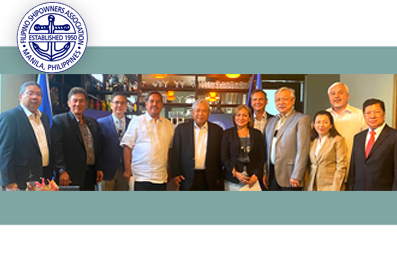 FSA inducts its 2023 Officers and Board of Trustees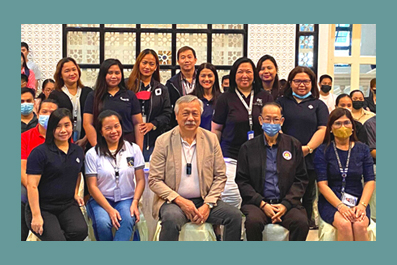 PTC brings global careers on land, in the air and at sea to Ilonggos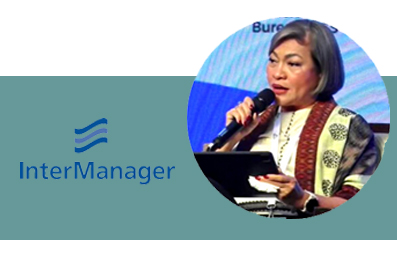 PTC's Karen Avelino is announced as Intermanager ExeCom officer and re-elected as PAMTCI president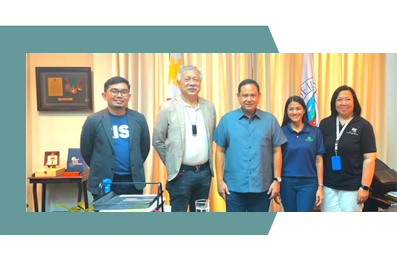 Promoting global careers for Filipinos in the Visayas Region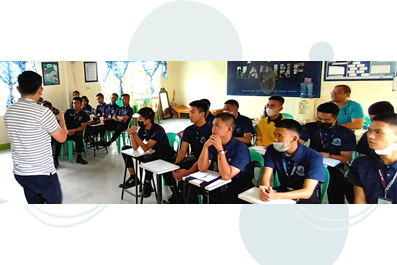 PTC Sea Mariners Luzon ships complete Disaster Preparedness learning sessions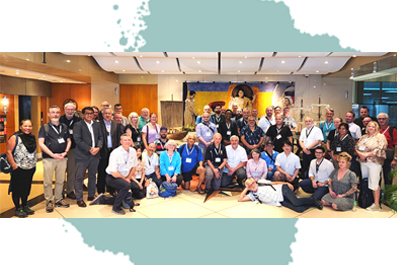 PTC welcomes the International Christian Maritime Association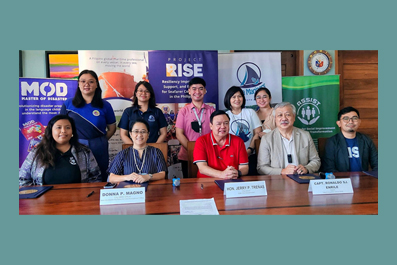 PTC RISE Program seals its official partnership with Iloilo LGU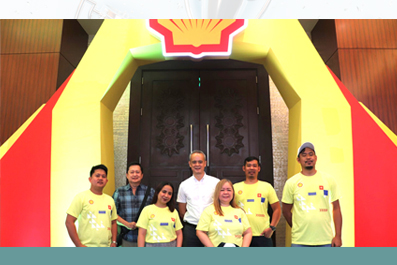 Northern Star Lubricants Team joins Shell 2023 Distributors Sales Rally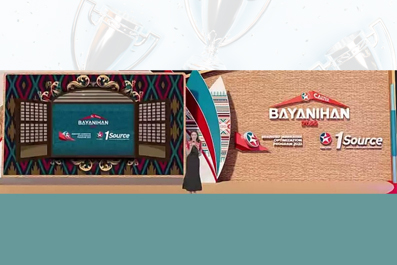 Northern Star Retailers shine in 2022 Caltex Bayanihan Incentive Program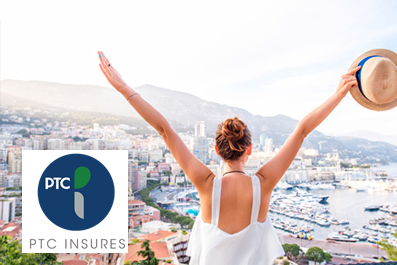 5 Reasons why PTC Insures wants you to pack Travel Insurance at your next trip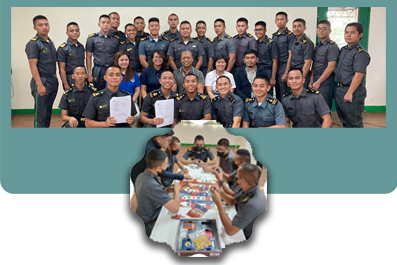 Sea Mariners Baliwag Maritime Academy ship completes onboarding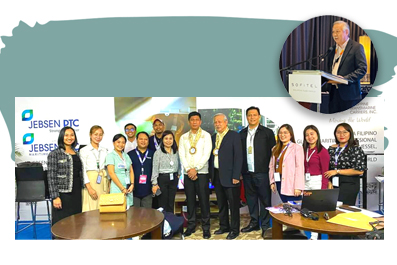 PTC Shipping Cluster joins the first-ever Expo Maritime Philippines convention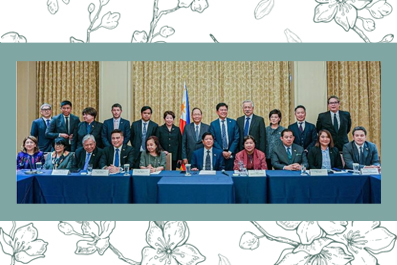 PTC's Capt. Ronald Enrile joins Phil. business delegation in President Marcos' state visit to Japan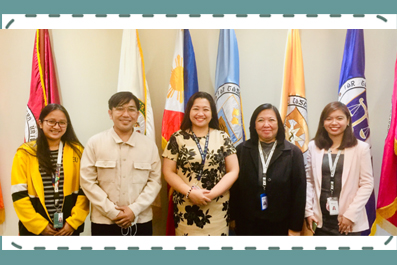 PTC Talent Acquisition Team forges partnership with FEU Manila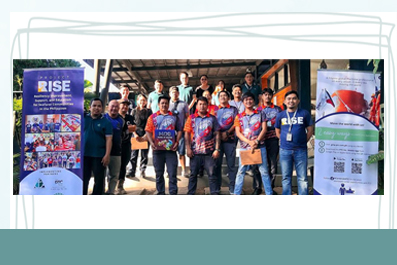 Graduates of the RISE Pilot Training for LGUs recognized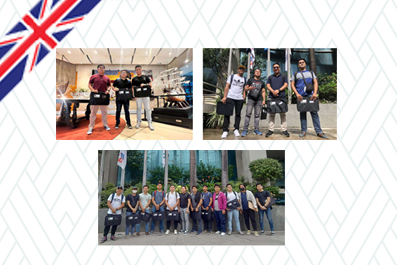 Lifelinks congratulates its latest batch of UK-bound aircraft mechanics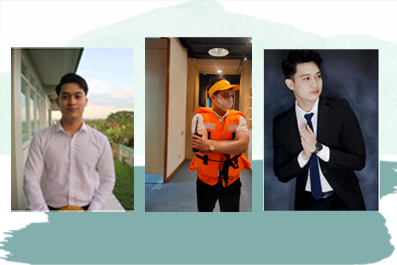 PTC TAG Success Stories - Reiner Manio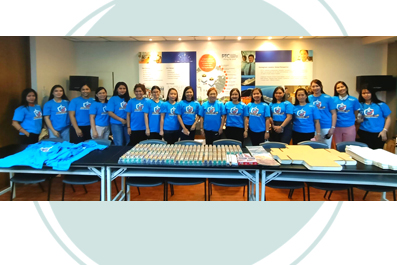 Embracing the spirit of volunteerism with PTCitizenship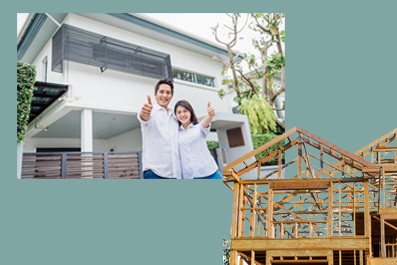 Protect the forever you promised to each other with PTC Insurance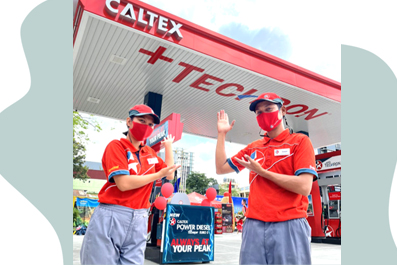 A bright new star shines in Fairview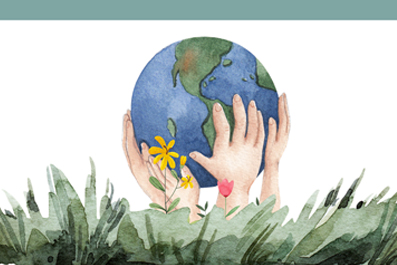 The PTC Group - Building for tomorrow with Impact, Sustainability and Value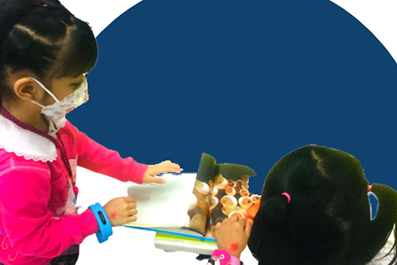 PTC-CSJ Foundation strengthens its collaboration with DepEd-Muntinlupa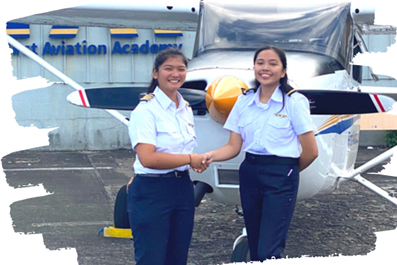 Challenging stereotypes - FAA's Female Flight Instructor Releases Female Pilot Trainee for Her First Solo Flight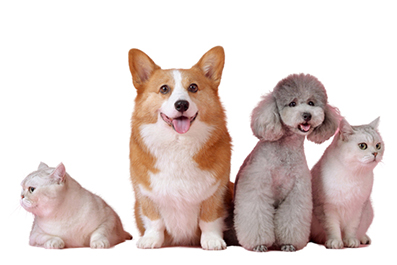 Show your fur babies love with Pet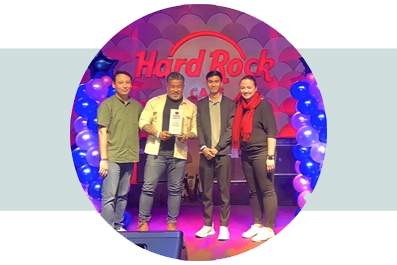 Northern Star's Caltex Pasig 1 is Lazada's 2022 retail Station of the Year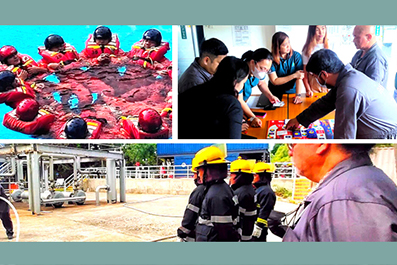 PTC RISE Program & PHILCAMSAT conduct Disaster Preparedness Training for LGUs
January 2023 — February 3, 2023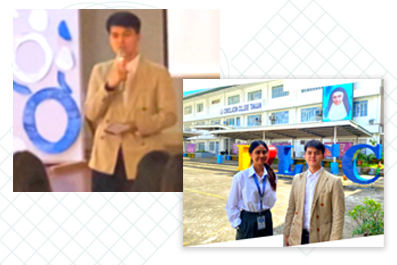 Discovering future Global Filipino talents at La Consolacion Tanauan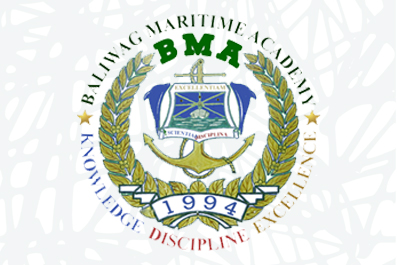 Sea Mariners welcomes Baliwag Maritime Academy as its 10th ship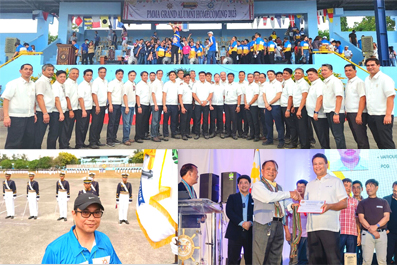 PTC and Jebsen PTC sponsor the 203rd PMMA Grand Alumni Homecoming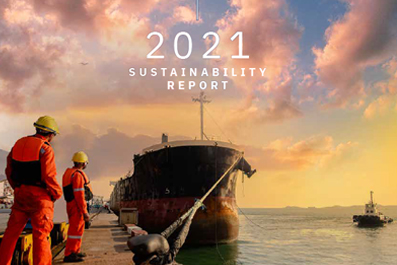 The PTC Group Sustainability Report 2021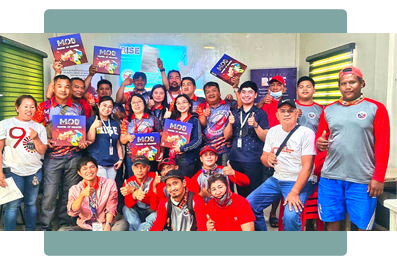 PTC RISE Program conducts Orientation and M.O.D Board Game Session in Minalin