Weaving a brighter future for Minalin residents
OCTOBER 6, 2023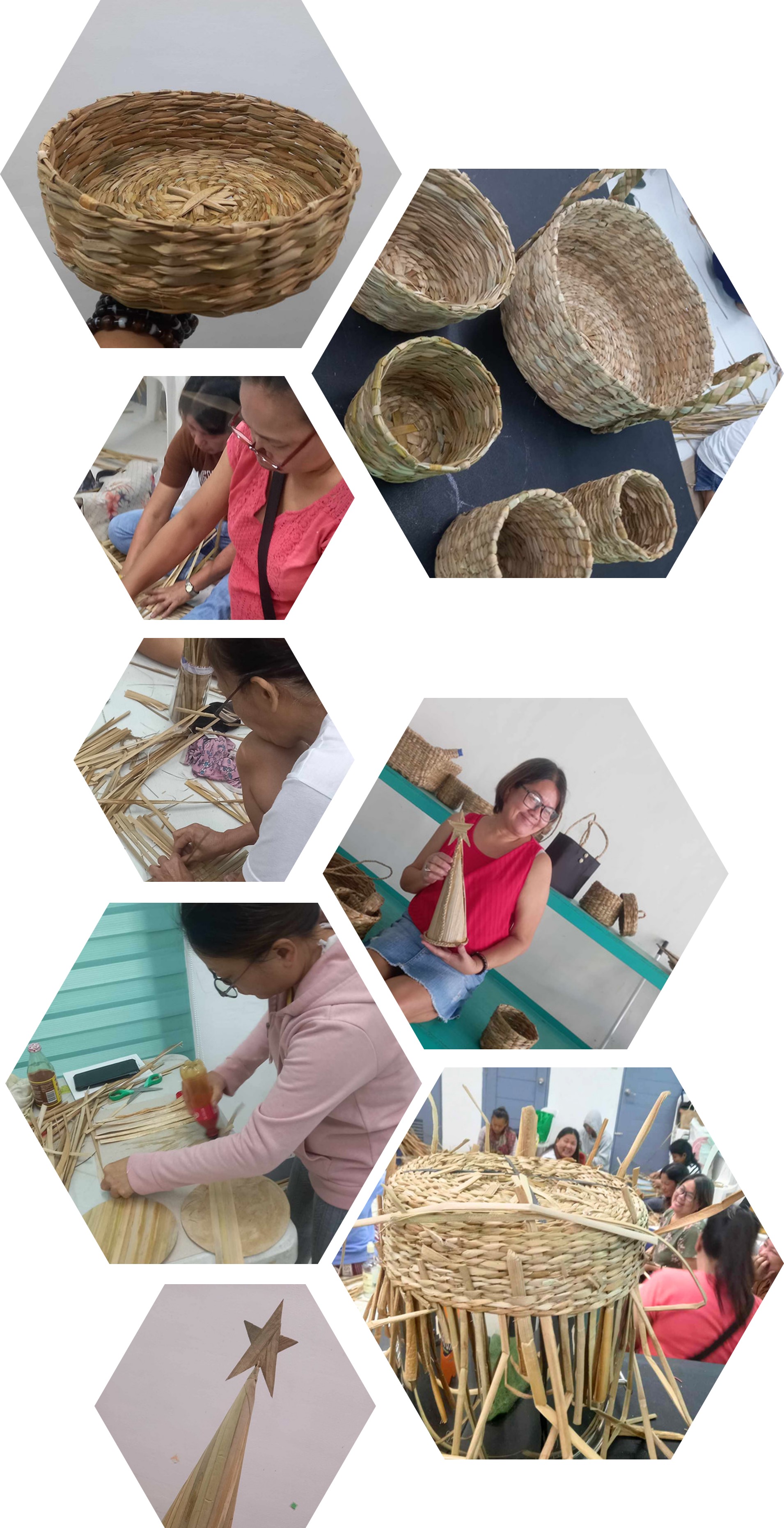 PTC's Livelihood Weaving Program is a unique initiative aimed at empowering individuals in Minalin, Pampanga, by enhancing their capacity to achieve sustainable income streams while promoting locally sourced materials. This program, implemented in collaboration with ECTO Juan Consulting led by Mr. Raffy Tesoro, showcases PTC's unwavering commitment to community development.

The program's objectives go beyond imparting weaving skills. It aims to lay the foundation for self-reliance and prosperity by carefully selecting 20 individuals from various barangays in Minalin, Pampanga, to undergo comprehensive training in becoming skilled weavers. ECTO's capacity-building activities will not only provide participants with weaving expertise but also with vital knowledge, skills, and attitudes toward enterprise development.

To ensure the program's sustainability, locally sourced materials will be used to nurture a self-reliant ecosystem. One such raw material is the "Balanggot" weed that grows abundantly in Minalin. Once the weed is cut and properly dried it can be used as material to produce different types of woven products.

Community involvement is integral to the program's approach. With the assistance of the local government of Minalin, the 20 participants will form a cohesive group and elect their officers. These officers will undergo training to equip them with the necessary skills to manage the weaving enterprise effectively.

Master weaver Renel Batralo conducted the first training session for the selected weavers last September 18 to 22. In the span of five days, the participants were able to start producing simple woven items.

The livelihood training program will run for three months with the next training session scheduled this October when the master weaver will teach the trainees the concepts of coloring, design, and intermediate to advanced basketry. The October session will also feature Mr. Tesoro designing items to be used as PTC tokens.

By fostering self-sufficiency, creating economic opportunities, and building a sustainable income stream for its beneficiaries, PTC is committed to helping pave a brighter tomorrow for its partner communities one weave at a time.
Keywords/Tags
Minalin residents, community development, weaving project, sustainable livelihood, PTC Group, social impact, empowerment, local artisans, vocational training, rural development