PTC-CSJ's BS MarE scholars graduate with honors
OCTOBER 6, 2023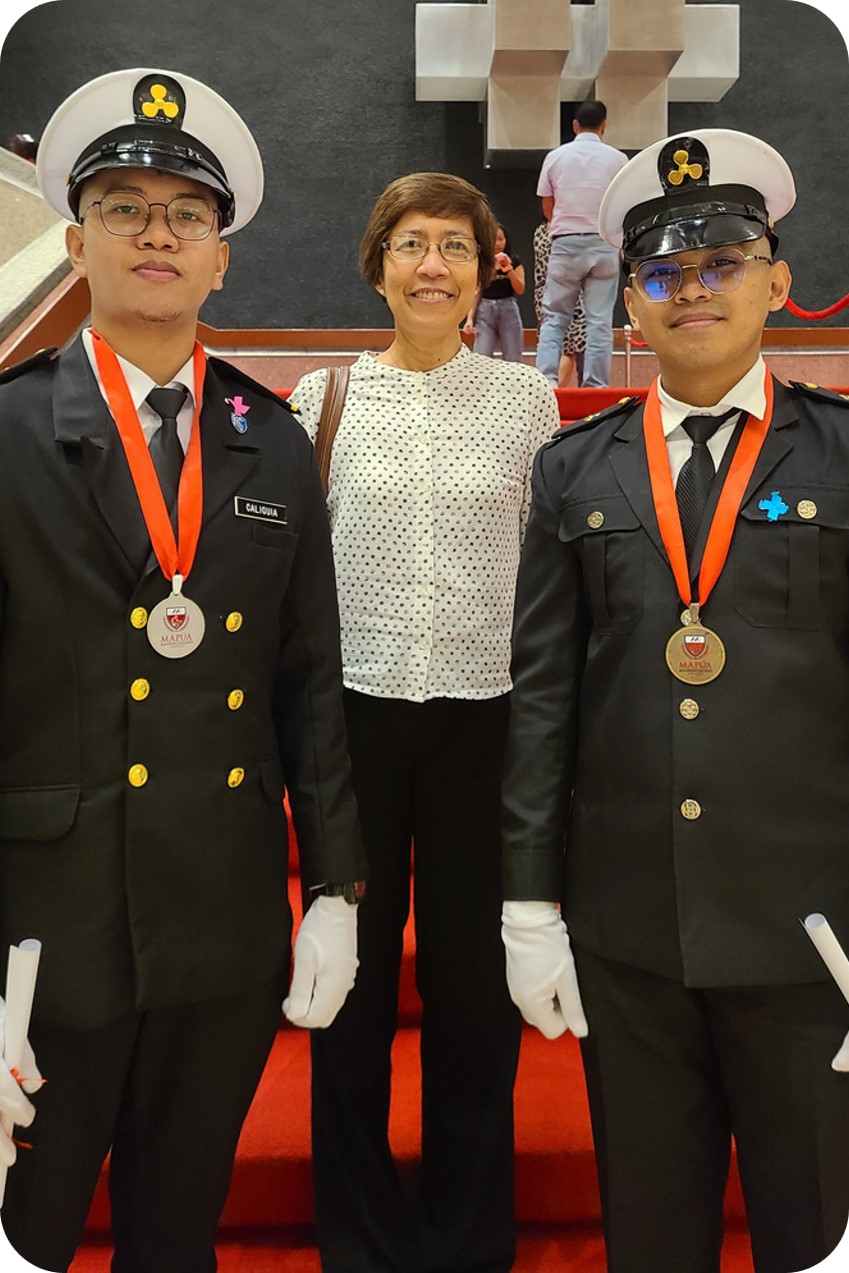 PTC-CSJ Foundation is proud to share that its two B.S. Marine Engineering scholars at the Mapua Malayan Colleges Laguna (MMCL) graduated with distinction during the Commencement Exercises held last September 25, 2023 at the Philippine International Convention Center.

As members of Class 2023 of MMCL's Mapua-PTC College of Maritime Education and Training, Cadets Justin Caliguia and Melbert Jim Arreo finished magna cum laude and cum laude, respectively.

In a simple yet memorable send-off ceremony held on October 3, PTC-CSJ President Carla S. Limcaoco presented the two scholars with a Certificate of Recognition for their accomplishments. They also heard words of wisdom and inspiring stories shared by Mrs. Limcaoco and C/E Alfredo Haboc, Head of PTCI's Talent Acquisition Group's Education and Training and PHILCAMSAT's QA and Program Director.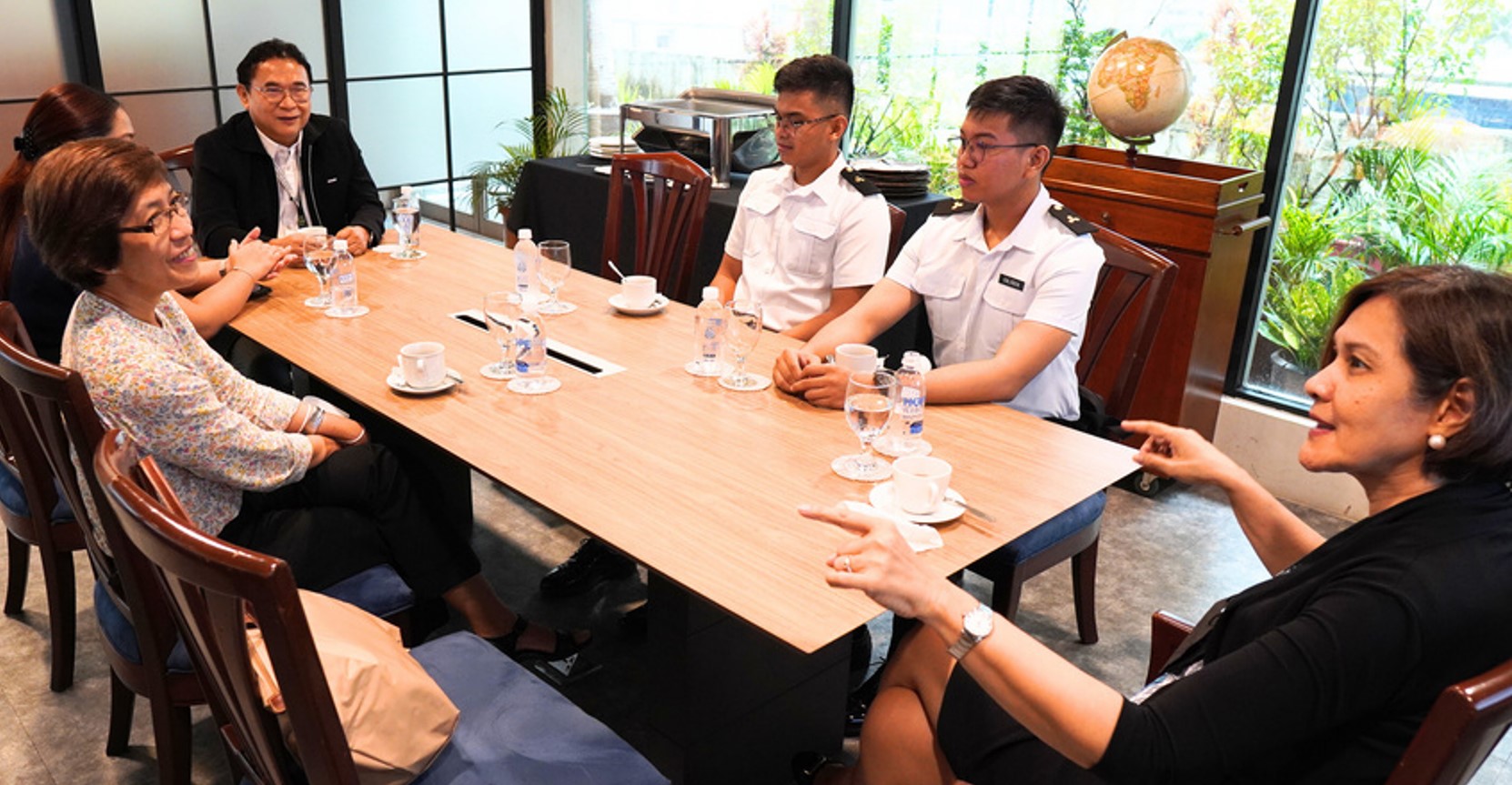 Cadets Caliguia and Arreo, along with three other B.S. Marine Transportation scholars from MMCL, received full scholarship support on their second to fourth year studies from PTC-CSJ's Nurturing Future Seafarers (NFS) – Batch 2 Project which is supported by a grant from the Orange County Community Foundation through the TK Foundation Fund.

Cadets Caliguia and Arreo are now preparing to take their licensure exams while the three BS MT scholars are completing their one-year onboard training with PTC Principals.
Keywords/Tags
PTC CSJ, BS Mare scholars, graduation honors, maritime education, academic achievement, seafaring careers, maritime scholarship, PTC Group, maritime industry, student success