Learning about shipping & maritime through PTC-CSJ's My Ship, My World
OCTOBER 6, 2023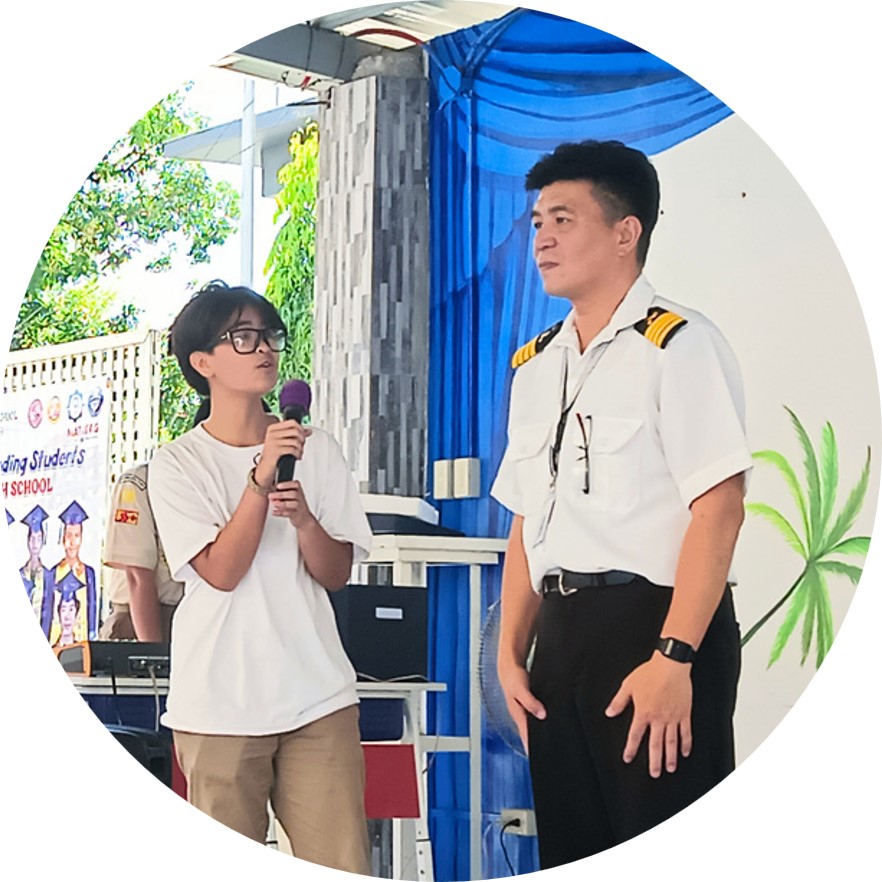 Last September 29, PTC-CSJ Foundation's My Ship, My World (MSMW) Project introduced the world of shipping to more than 1,700 Grades 9 and 10 learners of Tunasan National High School (TNHS) in Muntinlupa City. The back-to-back one-hour sessions started with a short video on how shipping benefits the world and the everyday lives of many, while another video showed a glimpse of a captain's daily activities onboard. Chief Engineer Eric Edgardo Bautista, PHILCAMSAT's Competence Development Manager, served as the Resource Speaker and shared his experiences onboard for eight years and his land-based career for seven years now.

The highlight of the program was the Q&A which provided the learners the opportunity to ask candid questions such as the benefits and challenges of being a Global Maritime Professional (GMP), educational and training requirements, and other career-related matters. C/E Baustista happily answered all questions and shared other useful information, including various career opportunities for a GMP, both sea-based and land-based.



In her closing remarks, DepEd-Muntinlupa's Chief Education Supervisor, Mrs. Madeline Ann Diaz emphasized that DepEd-Muntinlupa has always appreciated PTC-CSJ's partnership and continuing support for learners, teachers, and parents. In particular, she said "The MSMW's focus on a maritime education and career is very timely because these Grades 9 and 10 learners will soon decide on the track that they will take in senior high school. Hopefully, the sessions have enlightened and inspired some of them to pursue a maritime track".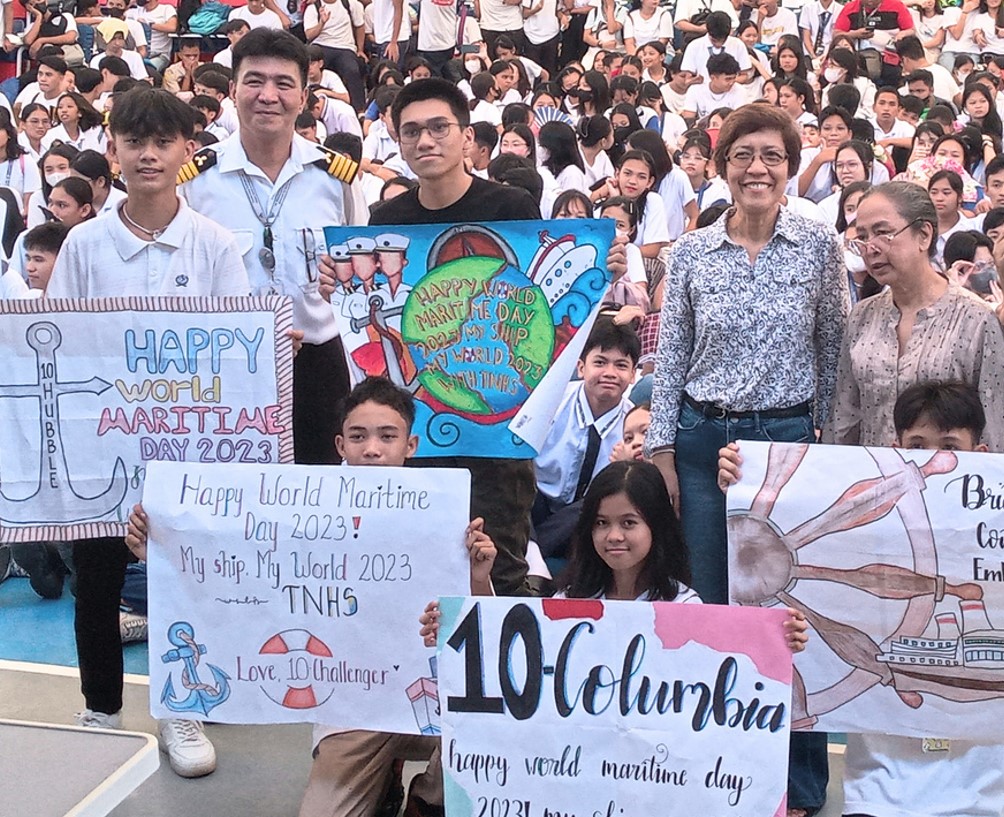 As the program ended, some learners presented C/E Bautista with colorful and creative posters to show their appreciation to him and other GMPs in celebration of National Seafarer's Day and World Maritime Day on September 25 and 28, respectively.

PTC-CSJ's Executive Director Ms. Flory Tabio also proudly shared that TNHS graduate Michael Angelo Garbin is now one of the Foundation's 10 new maritime scholars at Mapua Malayan Colleges Laguna's Mapua-PTC College of Maritime Education and Training. Michael is in his second year taking up BS Marine Transportation.
Keywords/Tags
PTC CSJ, My Ship My World, maritime education, shipping, maritime industry, maritime courses, seafaring, maritime training, maritime careers, education, PTC Group.