Creating a culture of safety on campus with PTC RISE and PHINMA
OCTOBER 27, 2023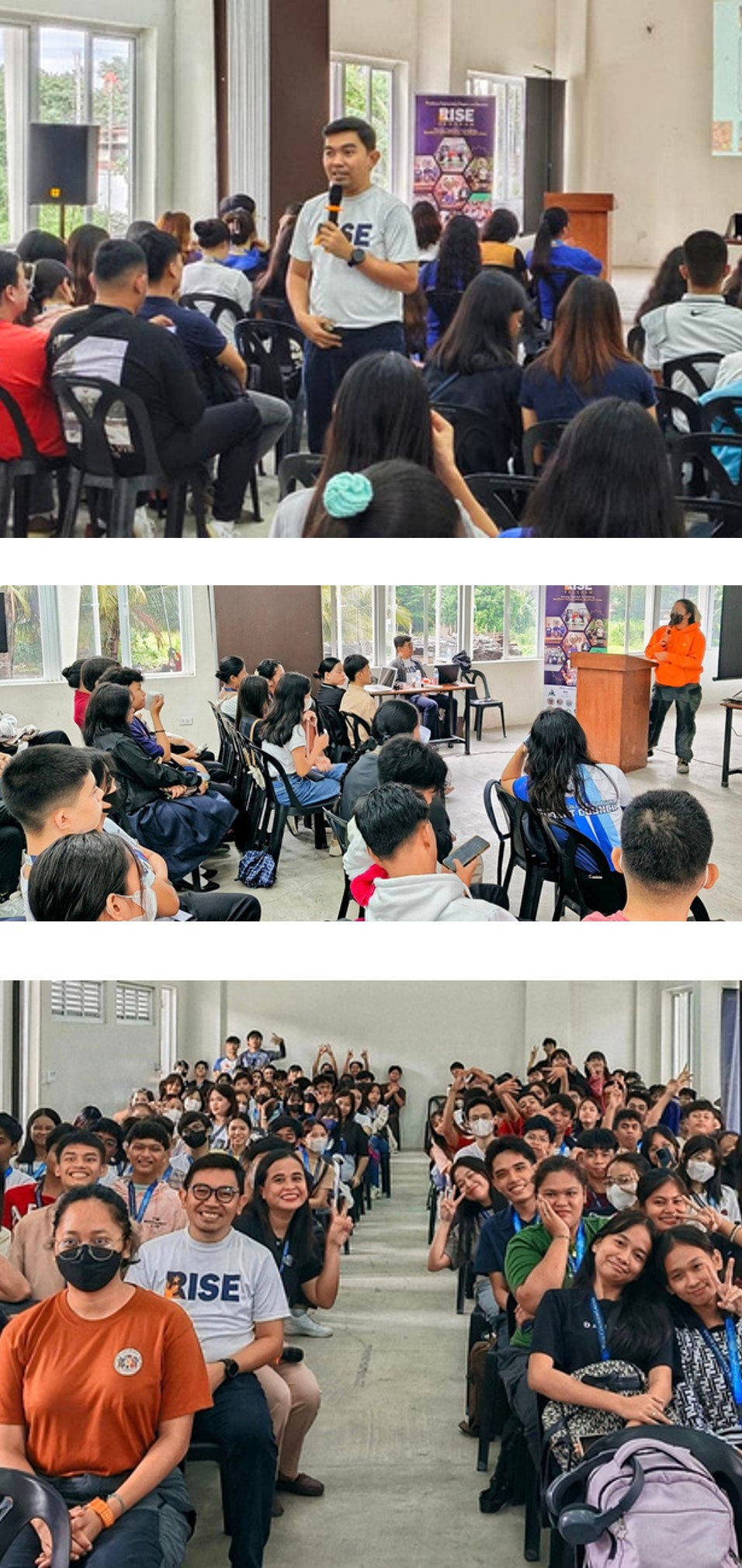 The PTC RISE team conducted the RISE Program for Safe Schools Citizen Training Program (CTP) for PHINMA Rizal College of Laguna (RCL) in Calamba City, Laguna last October 20. Over a thousand PHINMA RCL educators, students, and administration personnel were oriented and educated on Disaster Risk Reduction and Resilience (DRRR) to train them on what to do before, during, and after natural hazards or any impending disasters.

Disaster Risk Reduction and Management (DRRM) Certified Trainer and Volunteer Jona Fabale and PTC Talent Acquisition Group (TAG) Program Manager Hector Brizuela delivered a talk on topics that encouraged the PHINMA RCL Community to focus and prioritize Disaster Preparedness.

PTC is one with PHINMA RCL in ensuring that its school community members are aware, capacitated, and educated on DRRM and DRRR, as we move together in building resilient communities and resilient lives.
Keywords/Tags
RISE, PHINMA, campus safety, safety culture, educational partnerships, risk management, student well-being, safety initiatives, campus security, collaborative programs