Celebrating the industry and our marine environment this National Maritime Week
SEPTEMBER 29, 2023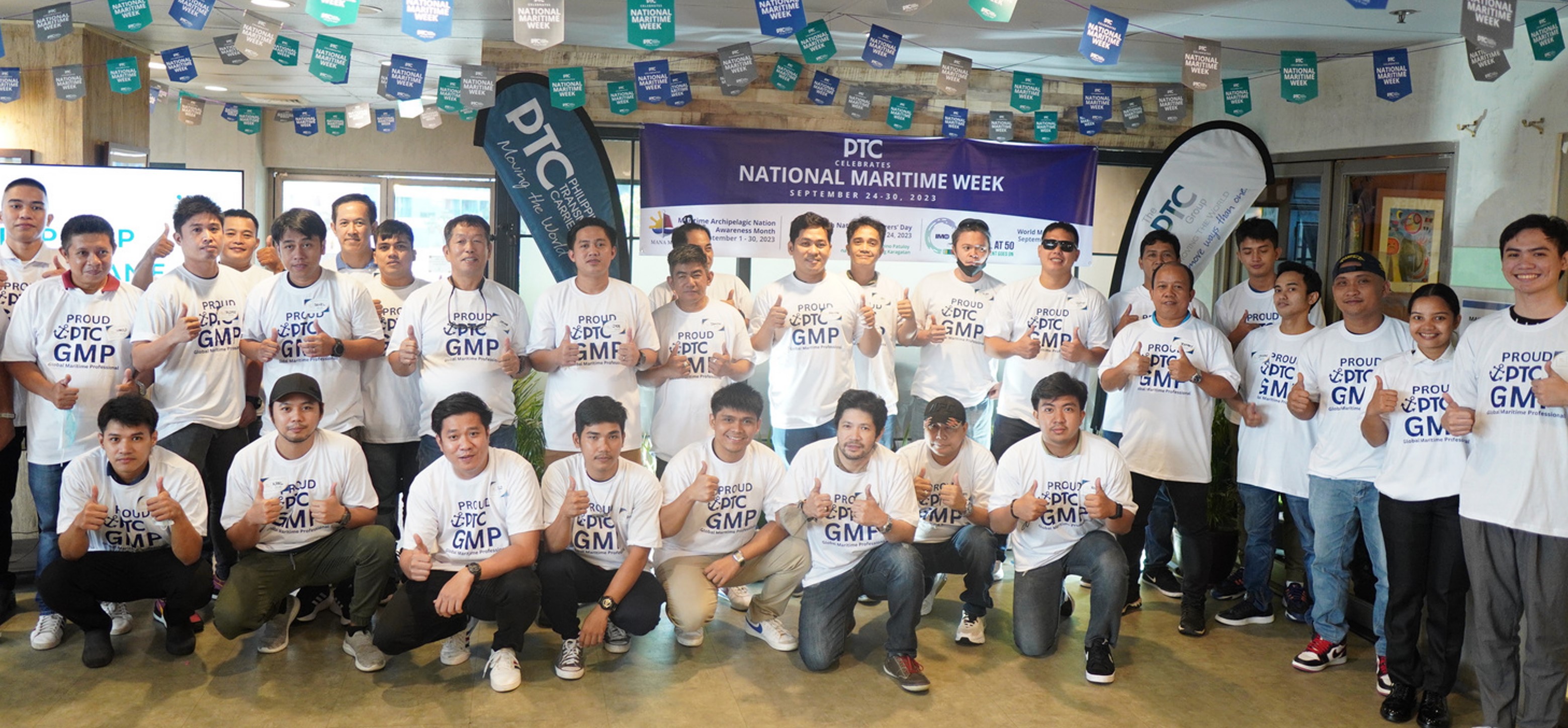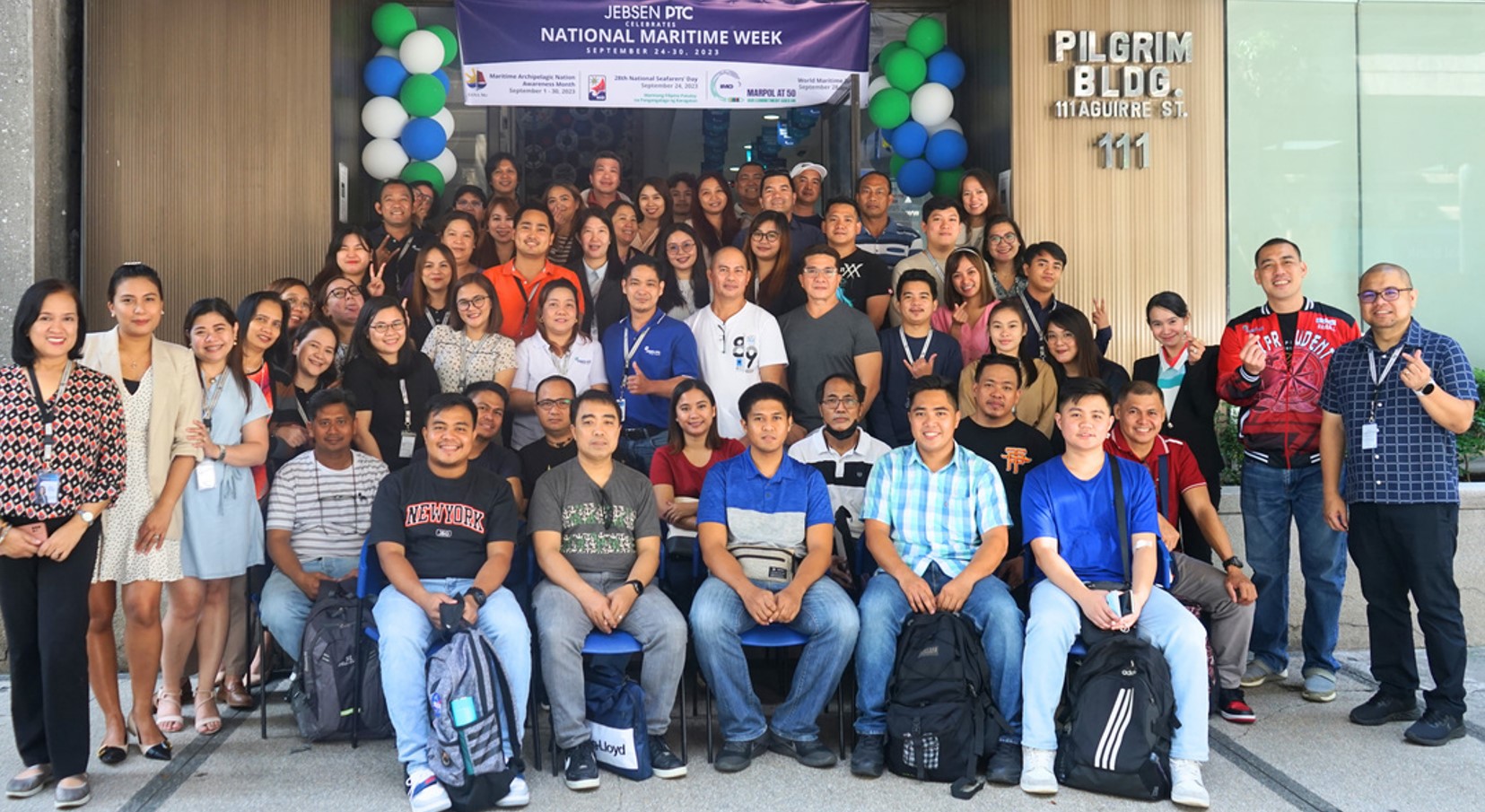 The PTC Group Shipping Cluster celebrated National Maritime Week by highlighting this year's theme of "MARPOL @ 50: Our Commitment Goes On," which spotlights the IMO's marine protection treaty and promotes discussions on the next phase of actions by the IMO and the industry to further protect the planet and the oceans.

The PTC Group, in its commitment to moving a sustainable world, embraces this call through various initiatives that help promote people, planet, and prosperity.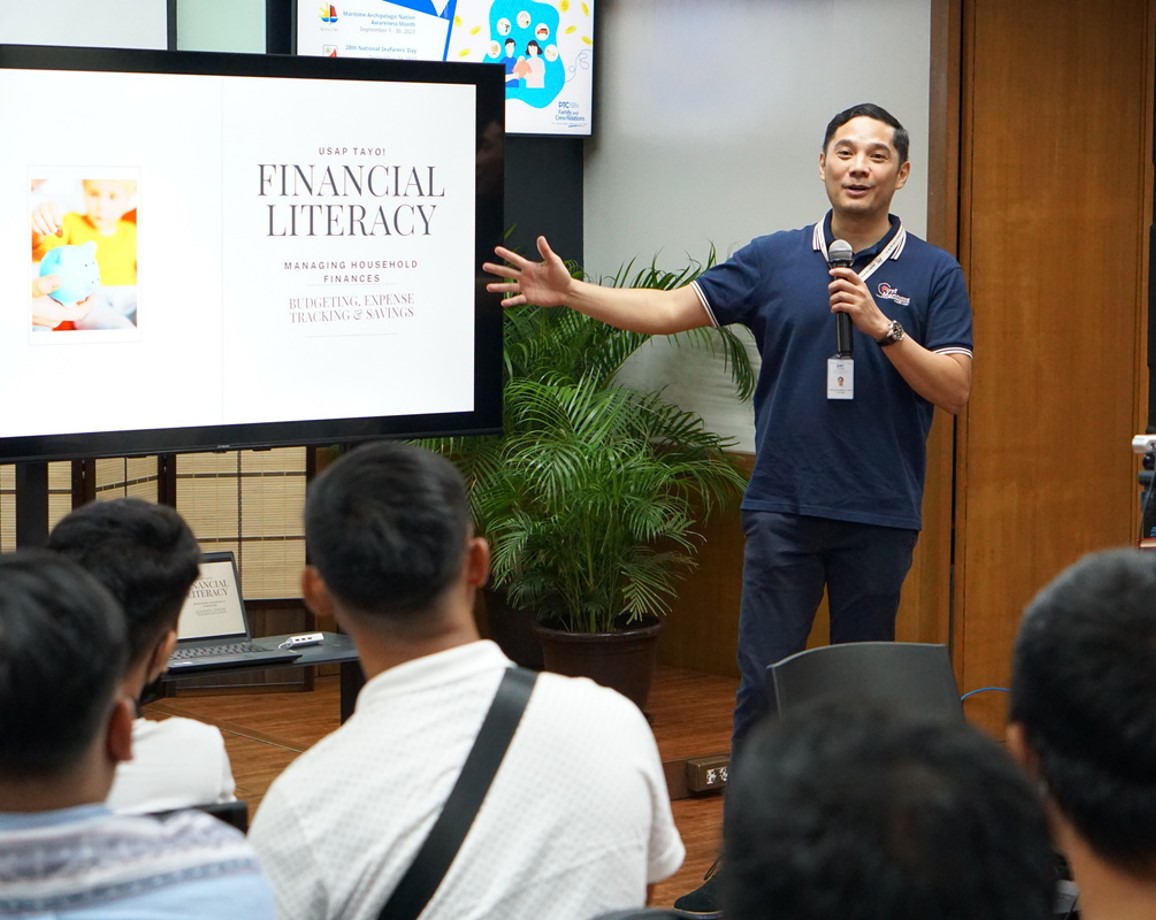 Jinggoy Lotho of PTCH delivered a very engaging Financial Management seminar for GMPs with the support of FMCC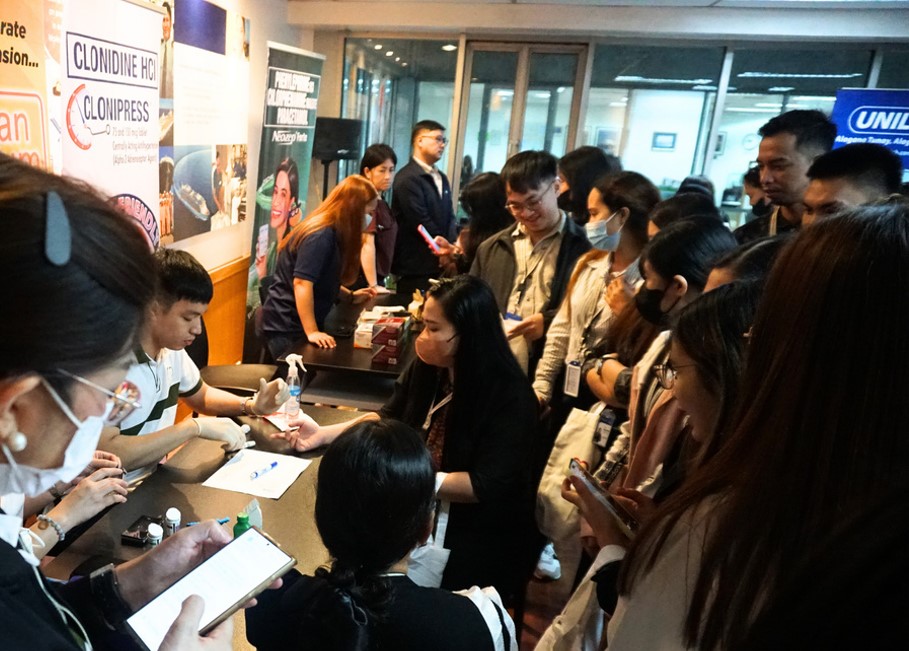 The week also served as an opportunity for the company to pay tribute to the hard work and dedication of PTC Global Maritime Professionals through special activities organized by PTC's Family and Crew Relations (FCR).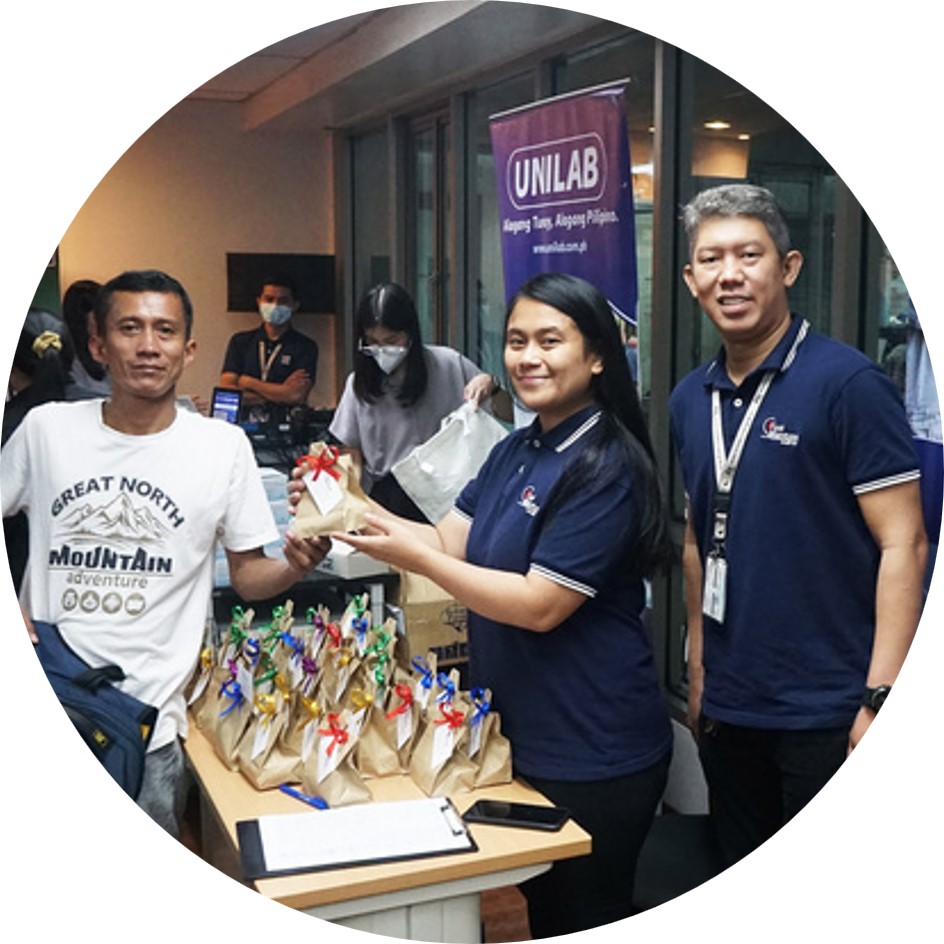 Health Metrics, Inc. through Unilab conducted free blood sugar, cholesterol, bone density, and anemia screening for visiting GMPs. Unilab resource speaker Dr. Aleta N. Corrales, MD, Internal Medicine, also gave a talk on overall health and wellness at sea.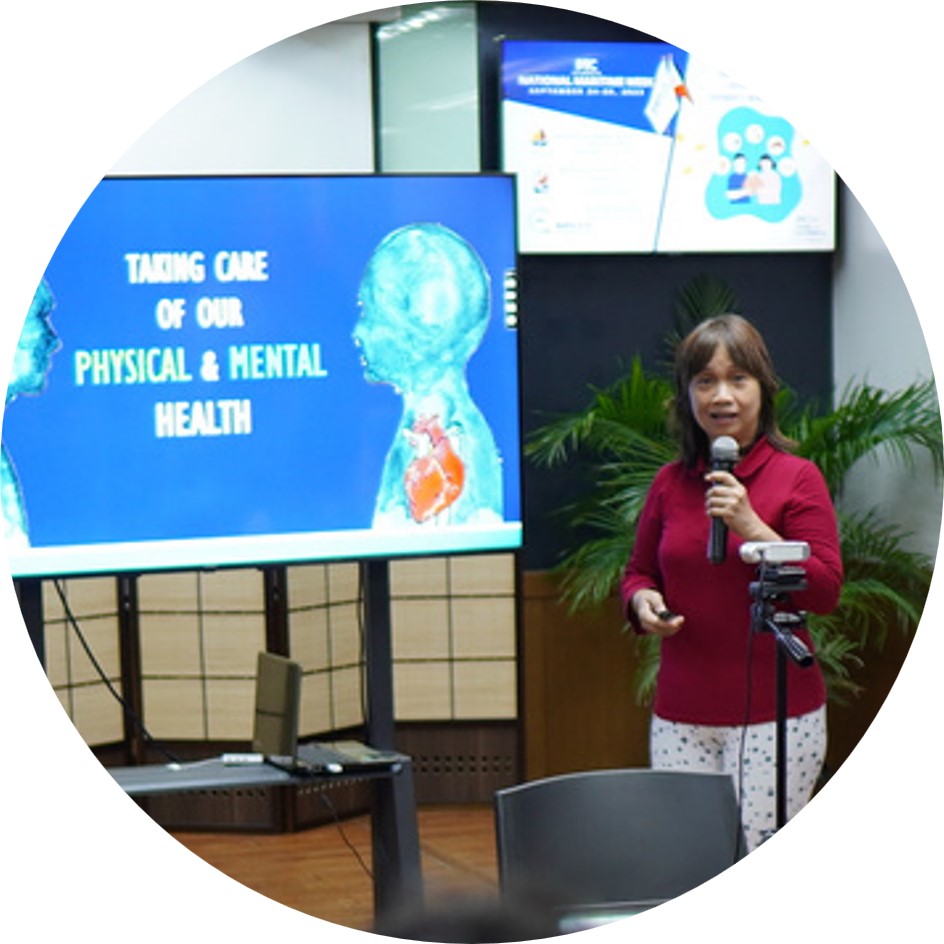 PTC Insures imparted the value of preparing for one's future through info booths sponsored by their partners Sunlife Grepa and East West Health Care.

PTCAT, through Farmacia ni Dok, provided special treats for PTC GMPs to help promote an active and health lifestyle among seafarers.



Honoring our PTC Global Maritime Professionals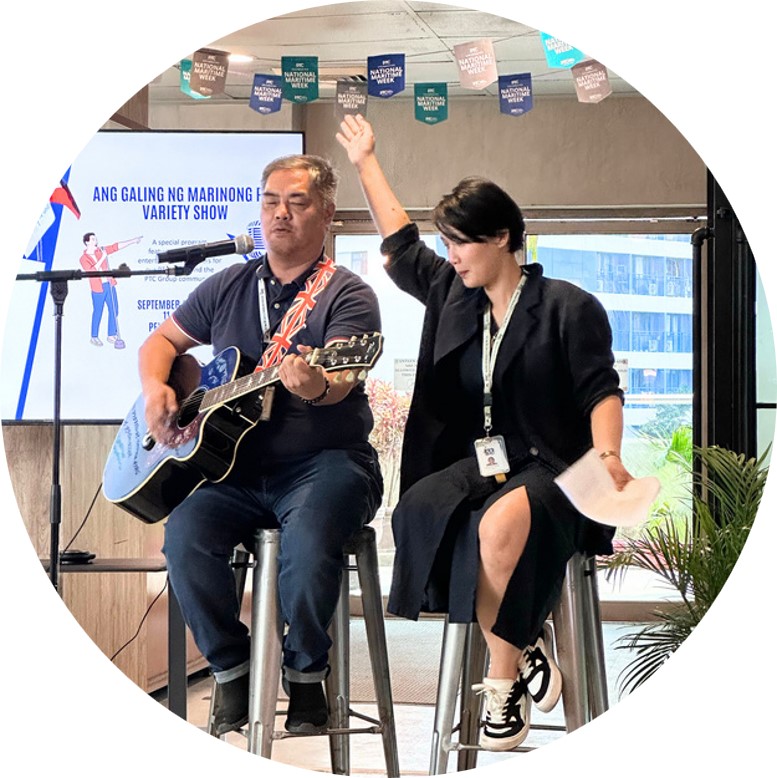 With the support of program partners, PTC FCR organized a fun maritime week variety show dubbed "Ang Galing ng Marinong PTC." The program served to highlight the outstanding talents of PTC GMPs as they competed in trivia games and showcased their musical talents.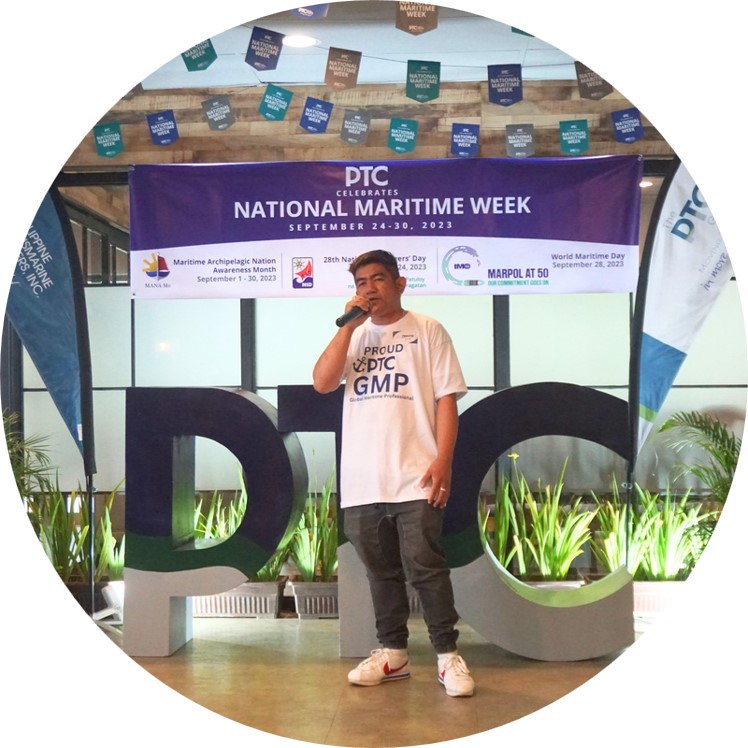 PTC's very own Reynante Cosay, PTC Crewing Manager, and Angel Tatoy, along with Euronav GMP Dominic Anthony Rabaca, serenaded the audience with song numbers.




Exciting prizes were raffled off throughout the program courtesy of program partners FMCC and PTC Insures through Sunlife Grepa. PTC's Talent Acquisition Group also provided special gift items to all participating GMPs.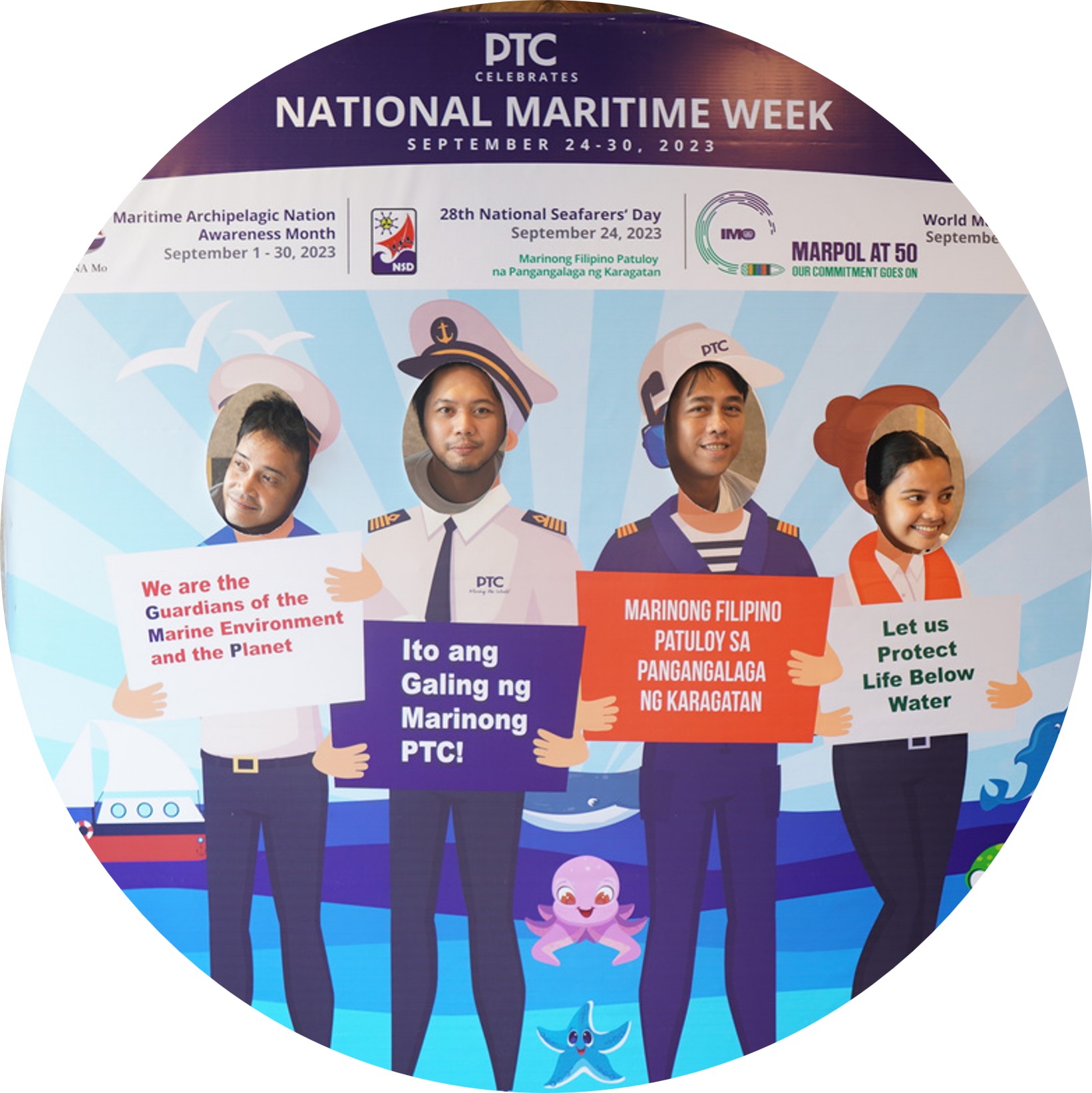 The program was live streamed via the PTC Careers Facebook page and was hosted by Maepee Jill Santos of RTD and Ian Kevin Balete of the PTC Shipping Cluster HR.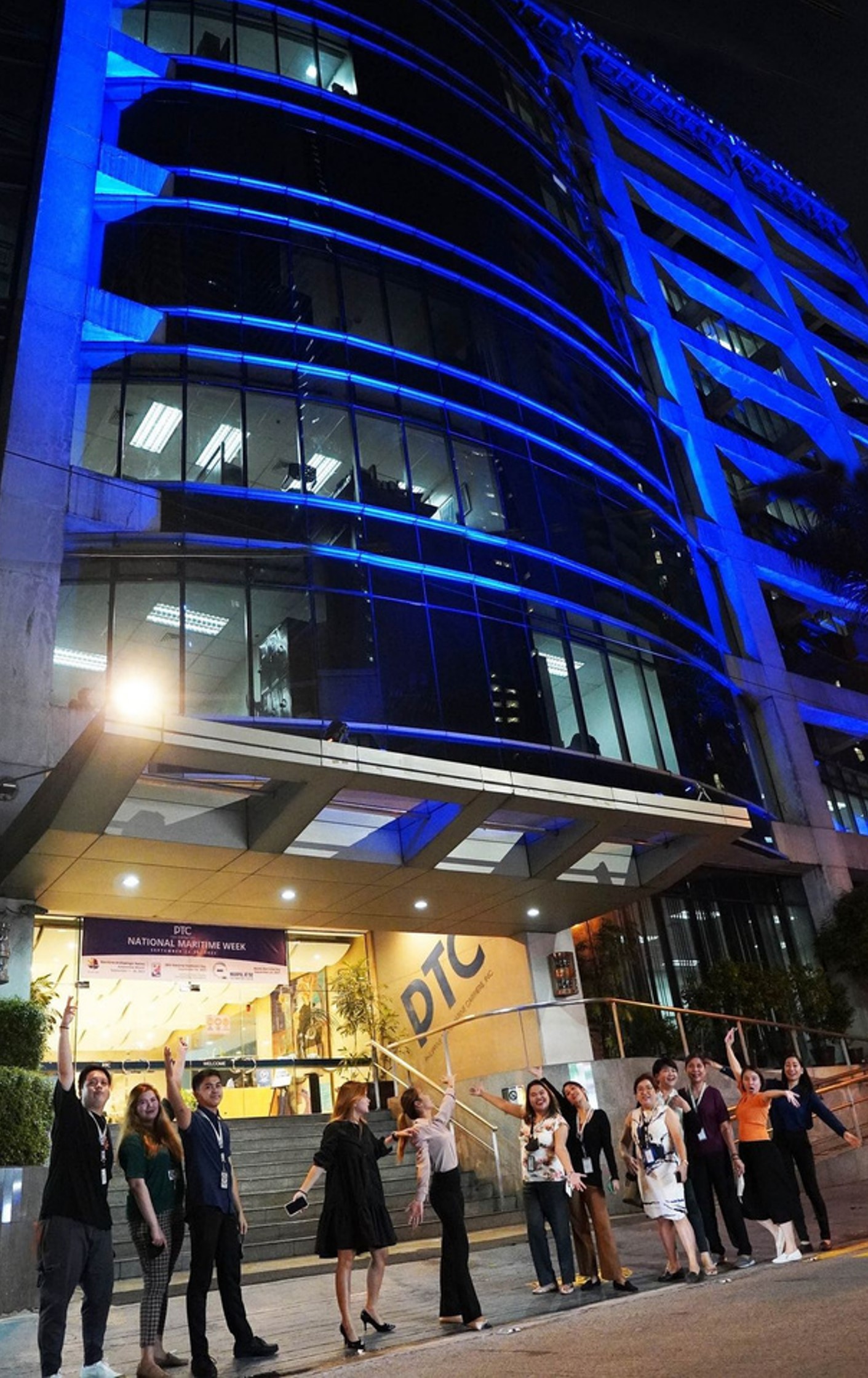 Shining a light on the maritime industry

The PTC Group announced its support for World Maritime Day 2023 as a tribute to the maritime industry's vital role in global trade and sustainability. By coming together and shining a light on the maritime sector, we inspire positive change, foster cooperation, and build a more sustainable future for all by highlighting the importance of the oceans and marine resources.

PTC joined hands with the International Maritime Organization (IMO) and other organizations, locally and worldwide, as it illuminated First Maritime Place (FMP) with blue light from September 25 to 28.

Members of the PTC Group community snapped photos of FMP bathed in blue and posted them on their social media with the hashtags #WorldMaritimeDay and #PTCCelebratesWMD2023 in support of the campaign.


Celebrating the people of PTC who move the world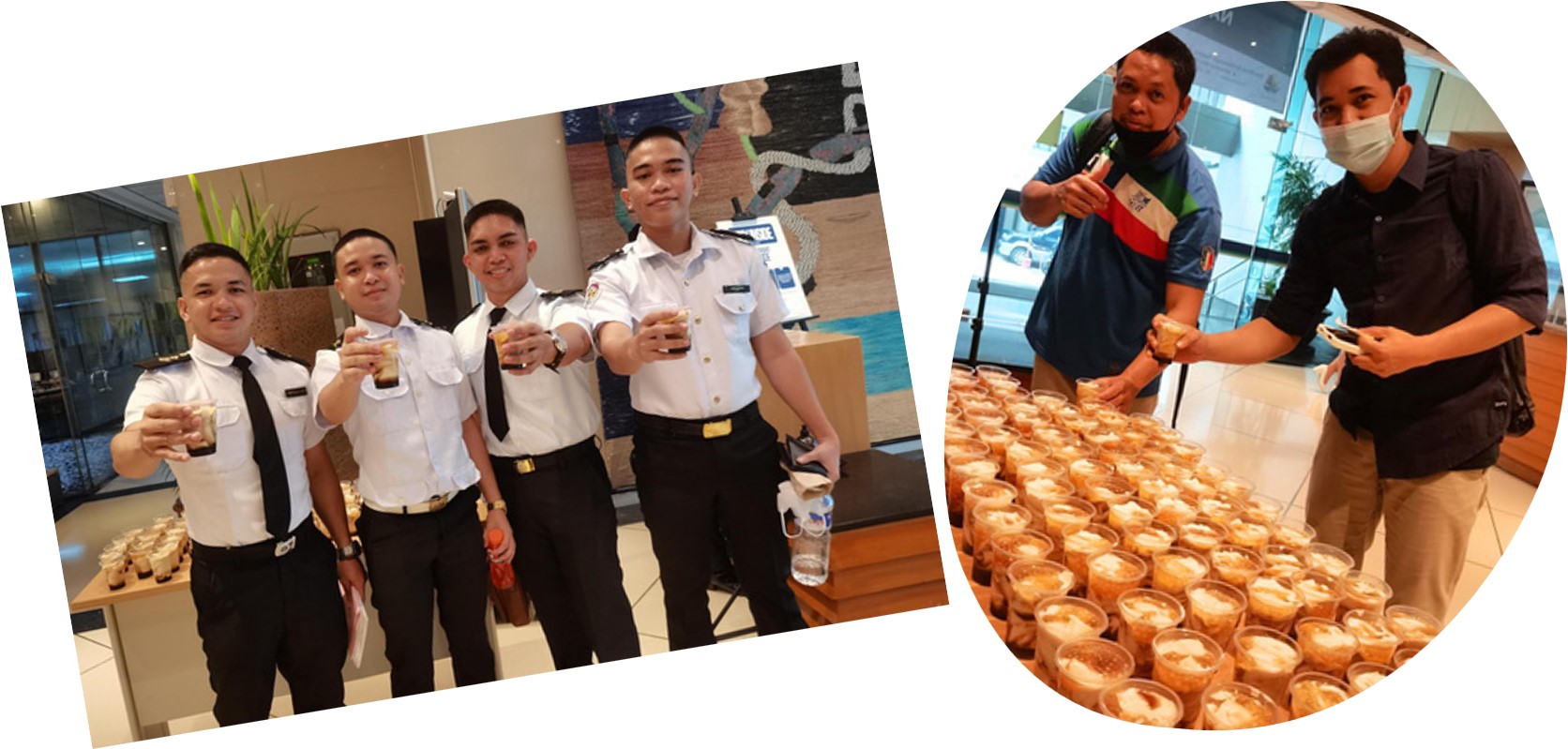 The PTC Group HR Shipping Cluster also made sure to honor the people behind PTC who are instrumental in achieving the company's goals of providing meaningful careers to Global Maritime Professionals.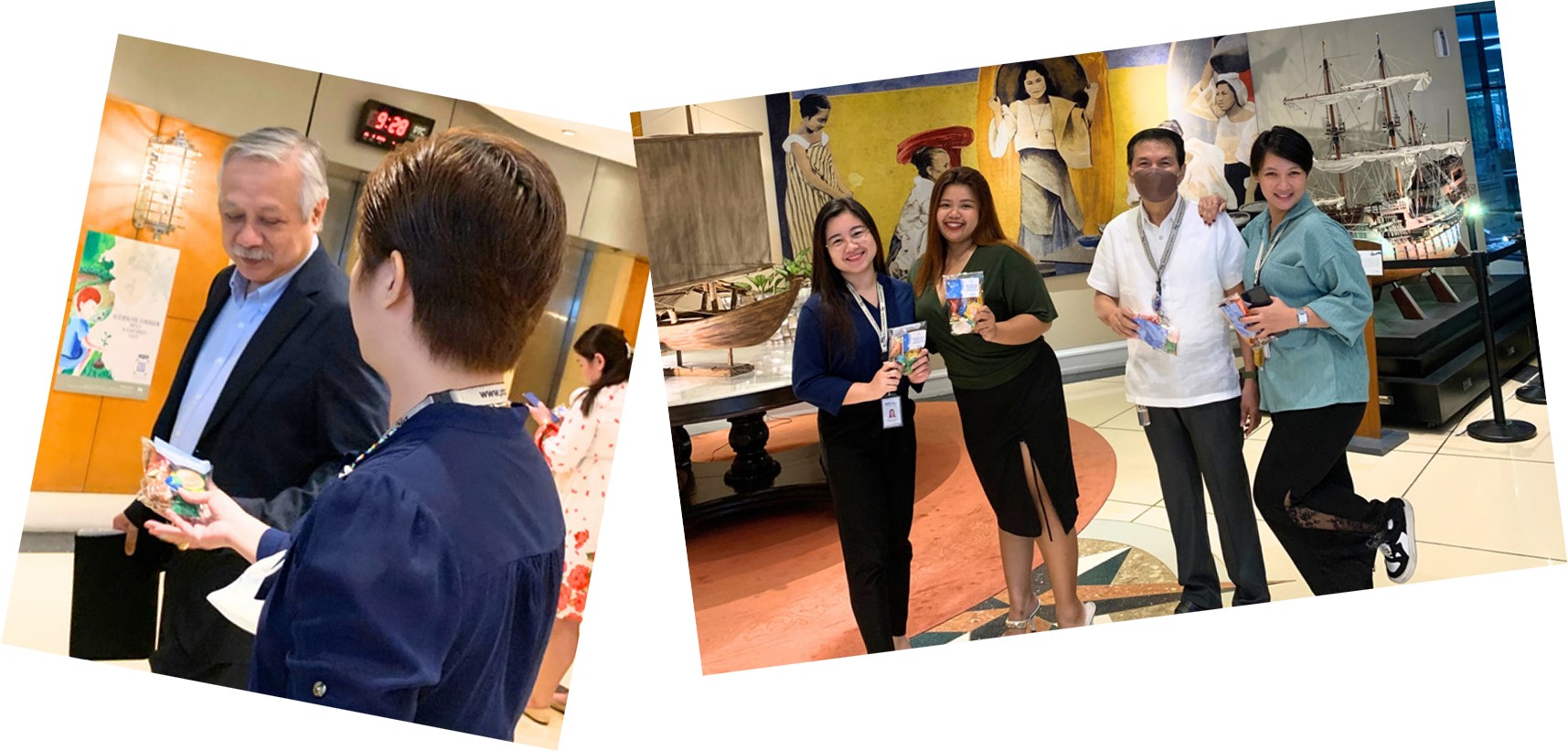 PTC Group personnel received free goodie bags and enjoyed a cup of warm taho as they reported to First Maritime Place.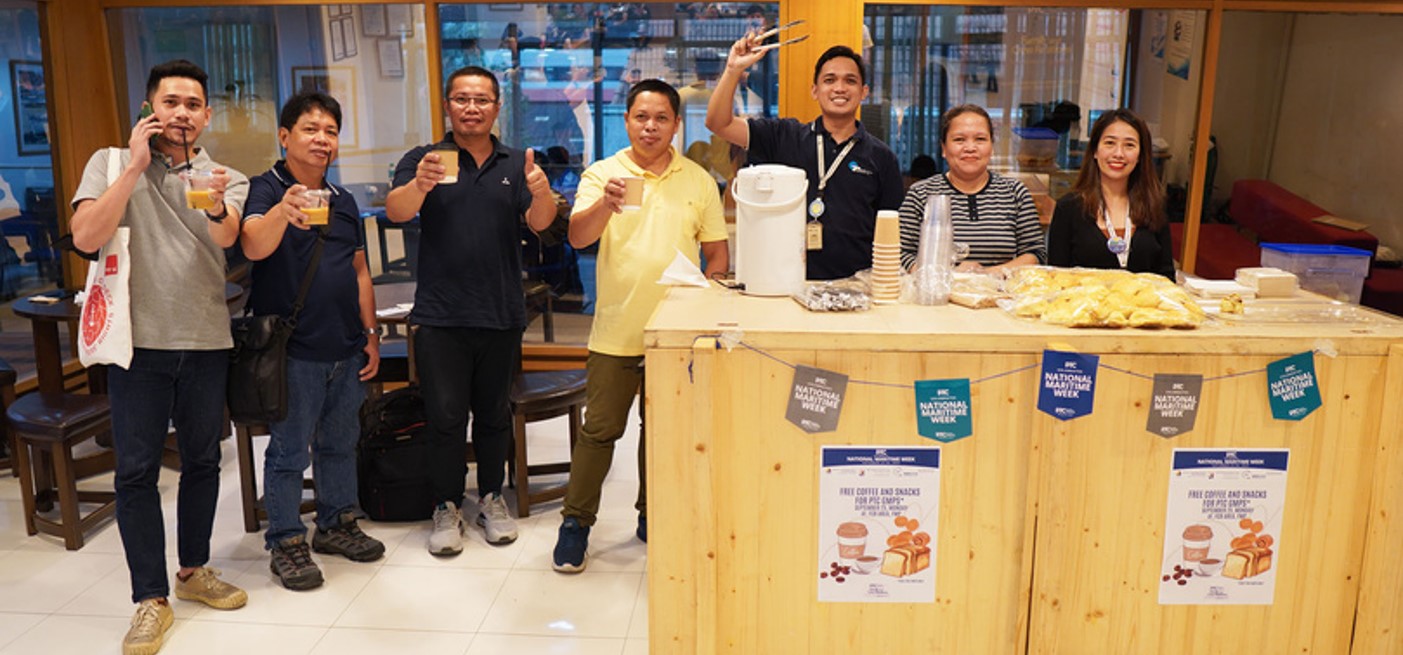 PTC GMPs enjoyed coffee and pastries upon visiting the CDP & FCR offices.
Keywords/Tags
National Maritime Week celebration, marine environment conservation, maritime industry events, PTC Group Philippines initiatives, marine ecosystem protection, maritime industry insights, National Maritime Week activities, PTC Group's marine efforts, maritime heritage appreciation, marine environment awareness