Shelley Cruz: Patience has its rewards
MARCH 10, 2023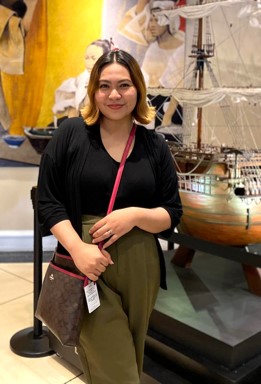 Shelley Van Amber Cruz has long dreamed of working onboard a cruise ship and her years of persistence are finally paying off. A former recruiting supervisor at First Maritime Shared Services (FMSS), Shelley is set to join one of the cruise ships of Royal Caribbean this coming May.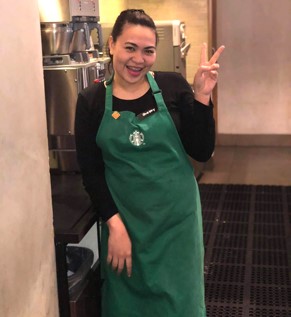 Shelley admits that she feels both excited and nervous about working onboard a cruise ship for the first time, but she is optimistic that with determination and persistence, she will be able to handle any challenge presented to her.

A graduate of Hotel and Restaurant Management, Shelley previously worked at a number of restaurants in Metro Manila before serving for almost four years at a global coffee chain in Circuit Makati where she eventually became Shift Supervisor. She also worked as a Team Head at LBC, supervising seven branches.
However, her dream of working at sea remained even as the world faced a pandemic. So once training schools opened up again, she enroled in Basic Training and Seafarers Designated Security Duties (SDSD). "Sabi ko sa sarili ko, subukan ko nga ulit kasi di naman dahil tumigil yung buhay natin dahil sa pandemic, ibig sabihin ay titigil na rin yung mga pangarap natin," she said. Once she was ready, she sent her application to Royal Caribbean Cruises.
While waiting for her Seaman's Book to be released, she submitted her application to the PTC Talent Acquisition Group (TAG) and was endorsed to FMSS which at that time had an urgent need for a recruitment coordinator. She got hired and handled the Crew Readiness Team for RCCL. After 3 months, Shelley was promoted to recruitment supervisor.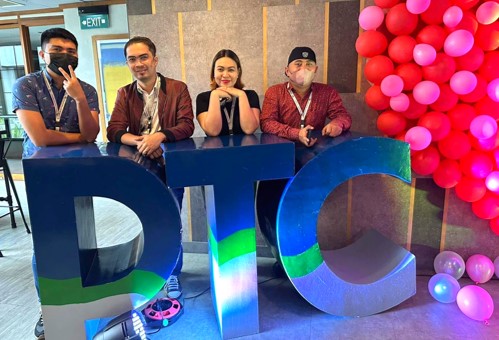 "My father also worked on a cruise ship as part of the Housekeeping team and eventually a Galley Steward. He is one of the people who inspired me to pursue a career at sea," she shares. She is also determined to give a brighter future to her three-year old daughter and she is very grateful to PTC for giving her a chance to reach her dreams.

"I am proud to become a PTC Global Maritime Professional (GMP). PTC has taught me how to handle different situations and all kinds of people. They have also helped me develop my skills. I am very thankful to the people at PTC especially Ms. Benj of TAG and Ms. Jing of FMSS for all the knowledge that they have imparted to me."
Indeed, even in the male-dominated maritime industry, Shelley is living proof that there is always space for women who are determined to carve a space for themselves and are willing to work hard for their goals. And the PTC Talent Acquisition Team is fully committed to making sure that these women, as well as other talented and hardworking Filipinos, will have a path to their dreams by connecting them to the global careers of PTC.
Keywords/Tags
Shelley Cruz, employee profile, career growth, professional development, hard work, perseverance, dedication, patience, work ethic, success story