Sea Mariners take a deeper look into the maritime industry with the help of PTC mentors
MARCH 31, 2023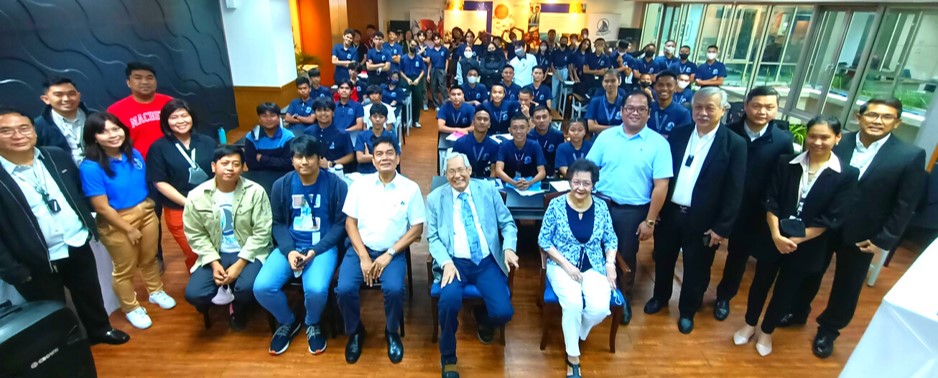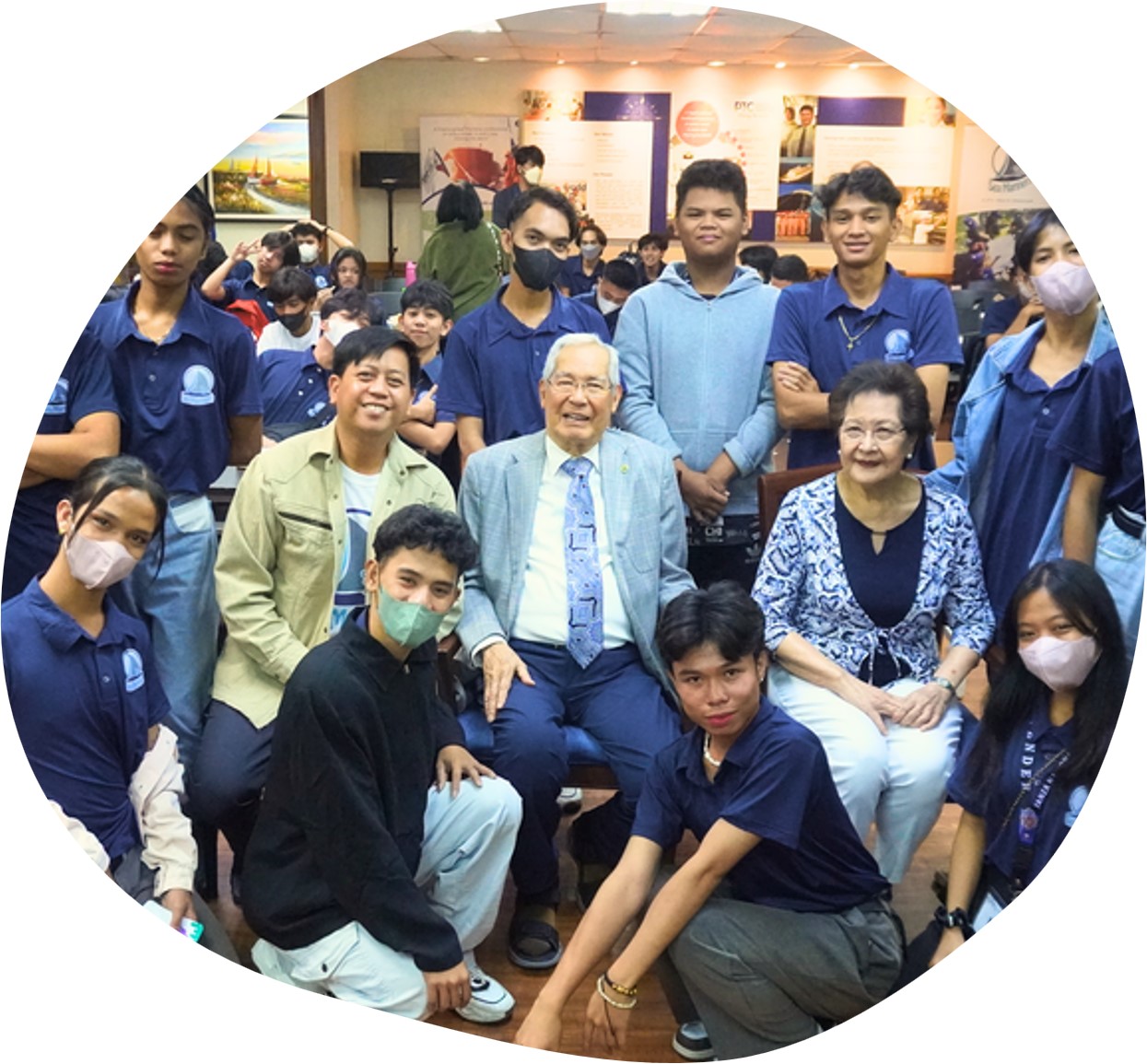 Students from four PTC Sea Mariners ships visited First Maritime Place on March 30 for their 3rd Learning Session centered on "Finding Meaning and Purpose in the Maritime Industry." The visit was organized by the PTC Sea Mariners Team in cooperation with the Philippine Center for Advanced Maritime Simulation and Training, Inc. (PHILCAMSAT), and the program's implementing partner, ASSIST Asia. The session saw the participation of ​55 students from the following Sea Mariners Luzon ships: 25 students from Sto Rosario National HS (SRNHS), 14 from Tanza National HS (TNHS), 11 from Noveleta Junior HS (NJHS) ship, and 5 from SOS Children's Village.

The program started with welcome remarks from Ms. Beng Cristobal, COO of the Shipping Cluster followed by the presentation of Learning Session 3 by the PHILCAMSAT team. The 1st and 2nd part of the session was handled by Mr. Mark L. Que, Behavioral Program Head, who explained to the students the importance of taking a deeper look into the careers they want to pursue in the future, how they can choose which career path best suits them and how their values, attitudes, and behaviors affect their choices, and ultimately their careers.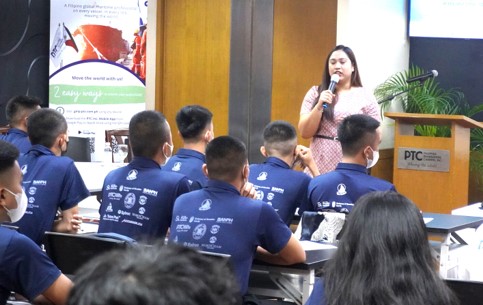 4/E Camille Pastolero, Education and Training Officer of PHILCAMSAT, shared her journey in choosing her career when she was in high school. She also discussed what careers in the maritime industry can be, the demands of the industry, as well as the rewards of being part of it – including parallel skills that can be applied to future shore-based careers.



During the question and answer session, the Sea Mariners showed their interest and raised several of their questions regarding maritime careers.





The Sea Mariners Luzon ships had the opportunity to listen to the inspirational message of Amb. Carlos C. Salinas, PTC founder and IMO Goodwill Maritime Ambassador. He was joined by Mrs. Isabelita T. Salinas, PTC co-founder In the speech of Amb Salinas, he emphasized three things that he urged the young students to remember and take to heart: Passion, commitment, and perseverance.





Capt. Ronald Enrile gave the closing remarks and confirmed that the three things that Amb Salinas mentioned helped him reach what he has achieved in his maritime career. He encouraged the Sea Mariners to do the same as they persevere for their goals in life.

The Sea Mariners team acknowledges the programs adult advisers who accompanied the students in the learning activity: Mr. Kenneth Navarro of SRNHS ship, Mr. Mark Decena of TNHS ship, Jerome Almazan of NJHS ship, and Mr. Adrian Pring of SOS Children's Village, as well as C/E Raul Manlapaz from SRNHS Minalin Pampanga.
Keywords/Tags
Maritime industry insights, career development, professional training, job readiness, industry partnerships, skills enhancement, career advancement, industry mentorship, networking opportunities, employment prospects