Kapit-bisig para sa mga Minaleño
RISE Program and Sagip Kapamilya provide relief operations to Minalin, Pampanga
AUGUST 4, 2023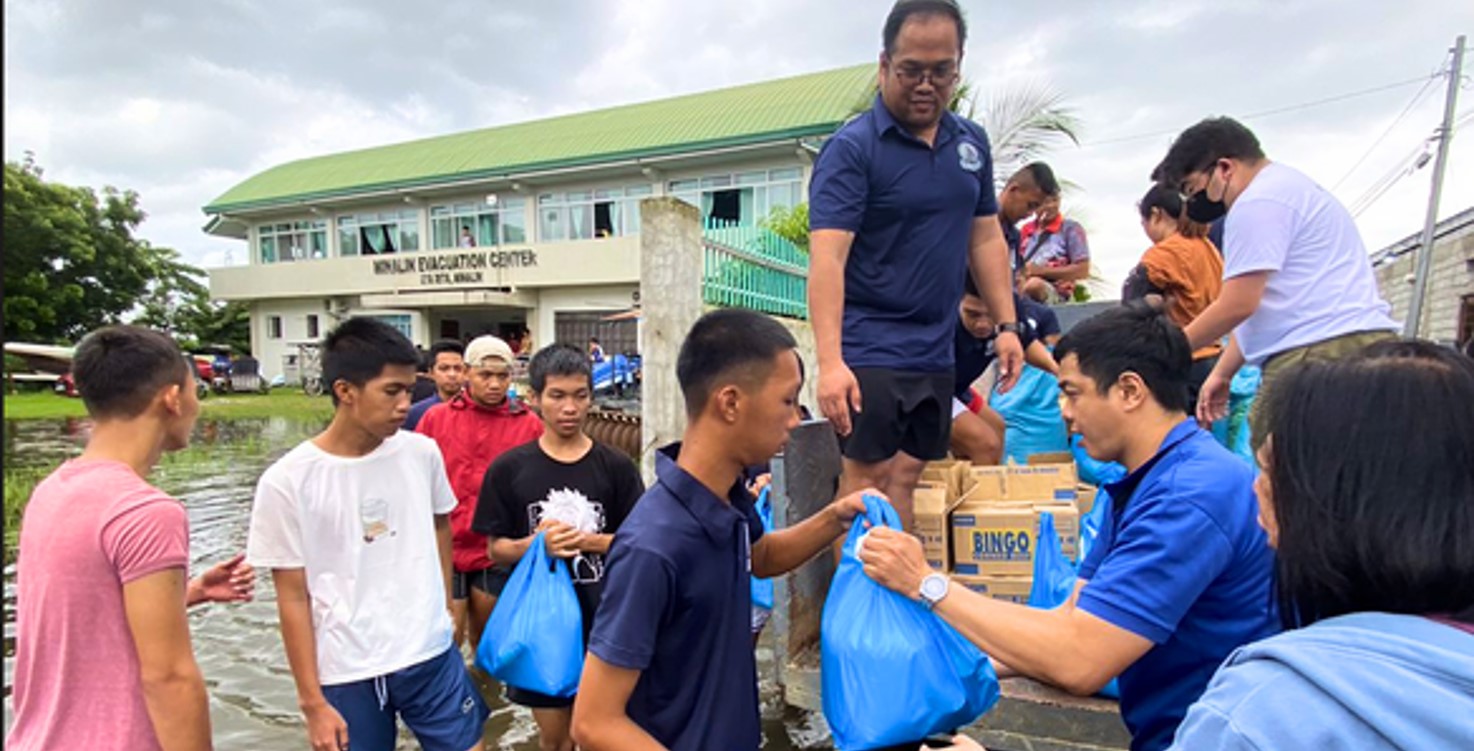 True to its commitment to promoting disaster preparedness, resilience, and first response to vulnerable communities, the PTC Talent Acquisition Group's RISE Program team in collaboration with ABS-CBN Foundation Inc.'s Sagip Kapamilya, delivered and distributed relief goods to 200 families affected by heavy flooding in Minalin, Pampanga yesterday, August 3, 2023.

Bulacan and Pampanga were placed under a state of calamity due to massive flooding caused by the southwest monsoon enhanced by the recent typhoons Egay and Falcon. Minalin, Pampanga's 15 barangays were greatly affected including damage to their agri-fisheries sector.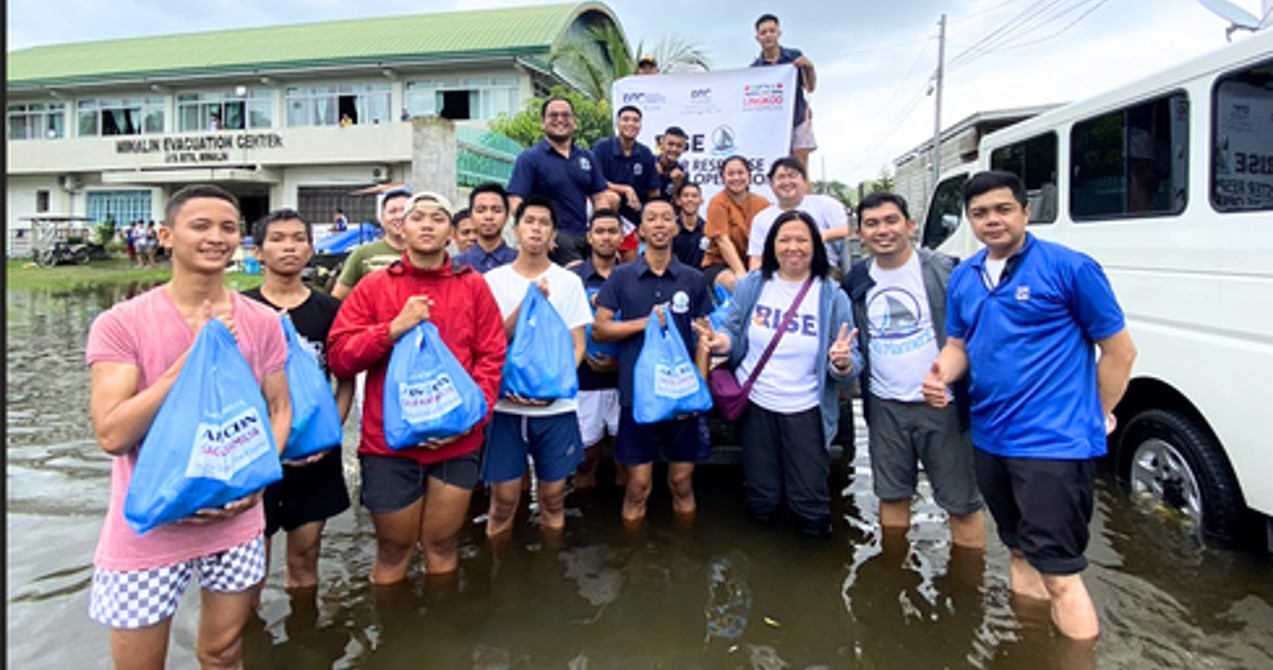 Partners from the Municipal Government of Minalin, led by Municipal Disaster Risk Reduction and Management Office (MDRRMO) Head, Engr. Emi Isip, Minalin Stakeholder C/E Raul Manlapaz, and PTC TAG led by Program Manager Hector Brizuela, worked to provide the much-needed relief packs to displaced families who are currently in the evacuation centers throughout the municipality.

The RISE team, with its Lead Program Officer Josh McCarver, led the coordination with Sagip Kapamilya, headed by Marcel Rinon, to extend support to Minaleños through the provision of relief packs, good for three to five days for each family.



The 200 relief packs were distributed to Sta. Maria Elementary School, Minalin Evacuation Center, Minalin Elementary School and Sto. Rosario National High School. "Maraming salamat po sa pagbibigay tulong ng PTC at Sagip Kapamilya sa aming mga Minaleño. Napakalaking bagay po ito para sa amin," said Sta. Maria's Barangay Capt. PolJon Intal. PTC's Sea Mariner students, supervised by Program Manager Arlene Ramirez and Project Associate Crystal Lopez, also extended a helping hand for their fellow students who were affected by the flood, repacking and distributing the relief goods in areas under waist-deep floods.

PTC RISE is continuing its mission of disaster preparedness awareness and is in collaboration with Sagip Kapamilya to expand its training efforts to nine other communities. "You embody what we, in ABS-CBN and Sagip Kapamilya, have been doing: In the Service of the Filipinos," said AK Miranda, Sagip Kapamilya Program Officer.

"It is crucial that our team was able to provide the much-needed help and support, especially of our RISE partner communities in these times, providing the very basic necessities needed by each family affected by the recent flooding. PTC will always be ready to move the world and make a difference," said Capt. Ronald Enrile, SVP for Shipmanagement and Head of PTC TAG.
Keywords/Tags
RISE Program, Sagip Kapamilya, Relief Operations, Minalin Pampanga, Disaster Response, Community Support, Humanitarian Aid, PTC Group, Disaster Relief, Collaborative Outreach