Promoting global careers for Filipinos in the Visayas Region
FEBRUARY 24, 2023
True to its mission of creating a sustainable supply of talent for the current and future business needs of the PTC Group, the Talent Acquisition Group (TAG) visited Iloilo City last February 22 to 23 to initiate partnerships with the local government of Iloilo as well as colleges and universities in the region.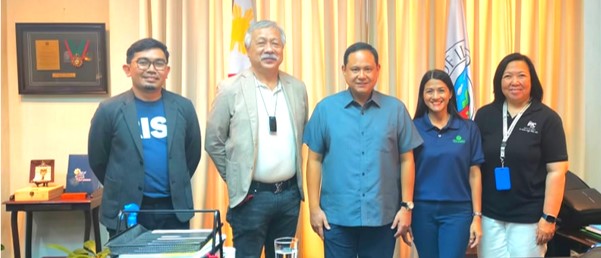 PTC TAG meets with Iloilo Provincial Governor


Capt. Ronald SJ Enrile, head of TAG, met with the Provincial Governor of Iloilo, the Honorable Arthur R. Defensor Jr. to discuss how the PTC Group can collaborate with the province through PTC's job creation activities and the PTC RISE Program to help build resiliency among Iloilo communities.

The governor welcomed the initiatives of PTC and shared how the proposed activities are in line with his recently launched "Movement for a Robust, Progressive, Globally Competitive, and Resilient Province of Iloilo" program which envisions a progressive and resilient province that provides employment opportunities and maintains order and public safety.

Courtesy call with Iloilo PESO

The team also paid a courtesy visit to the Iloilo Provincial Public Employment Services (PESO) to meet with Mr. Francisco T. Heler, Jr., PESO Provincial Government Department Head; Ms. Cynthia Parcon Dario and Ms. Tiffany Diaz of Iloilo Provincial PESO. Ms. Benjie Bautista, Chino Hernandez, and Jessie James Estanislao of PTC Talent Acquisition Group; and Ms. Ma. Isabel Sotelo, PTC Iloilo Branch Manager, were present in the meeting.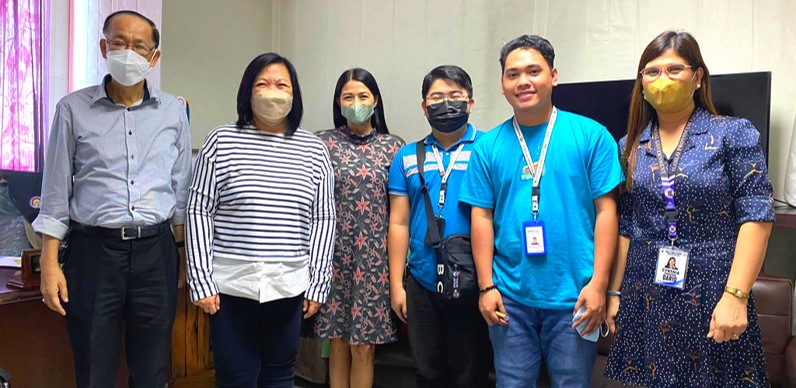 Meeting the Iloilo PESO team
Networking with Iloilo colleges and universities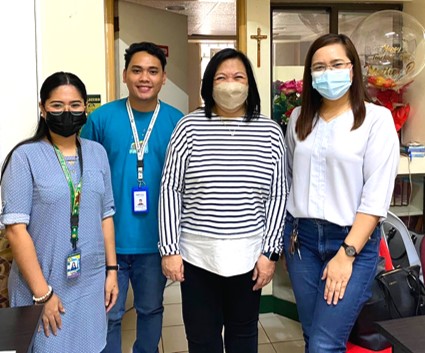 The Talent Acquisition Team visited St. Paul University (SPU) Iloilo to meet with Ms. Elsie Tecodo, Program Chair of Hospitality and Tourism Management. The Team was pleased to know that SPU is open to partnerships with PTC and in fact, starting in March of this year, a batch of SPU Tourism students will be taking their training at the PTC Aviation Training Center.

At St. Therese-MTC Colleges, Ms. Benjie Bautista, Talent Acquisition Manager met with College President, Dr. Terry Sarabia who expressed her interest to partner with PTC for their students' training needs.

She also shared that since their initial participation in PTC's Plastic Free Starts with me Campaign, all three campuses of St. Therese have now produced over 1,000 Ecobrick bottles which they intend to use as material for a small dwelling place for a family belonging to the Indigenous People (IP) of Iloilo.

"I remember a few years ago you taught us how to make ecobricks and we took this by heart and made sure we did it the right way. We still need 2,000 more ecobricks and would need the support of the local government and private groups, but we are determined to have the materials we need to start one dwelling house for an IP family," said Dr. Terry.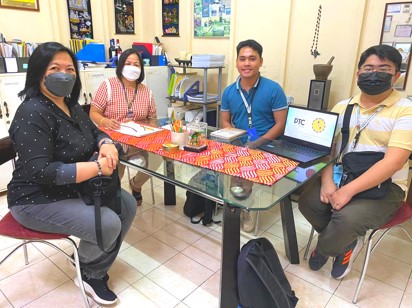 Meanwhile, Dean Medalla P. Baliao of Central Philippine University mentioned that they were always looking for good training programs for their hospitality and tourism management students. Dean Baliao expressed their commitment to helping promote career openings with the PTC Group and will share them on their social media pages.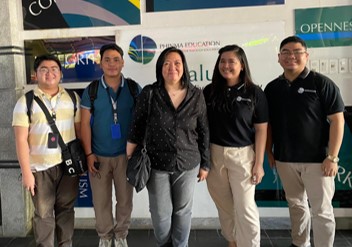 The TA team's last stop was the PHINMA University of Iloilo where they met Ms. Kathleen A. Bayante, Linkages Manager, and Mr. Leo Victor S. Colada, Engagement Associate, both from the Alumni & Corporate Engagement Department.
Keywords/Tags
PTC Group, global careers, Filipinos, Visayas Region, employment opportunities, career development, job fair, overseas employment, international careers, job openings