PTC-CSJ and Synergeia train kinder teachers on Teaching Basic Numeracy
JUNE 30, 2023
PTC-CSJ and Synergeia Foundation, in cooperation with the Department of Education (DepEd) – Schools Division Office of Muntinlupa City, organized a half-day Training for Kinder Teachers on Teaching Basic Numeracy.

The workshop, held on May 23 at the Museo ng Muntinlupa, was attended by all 137 Kinder teachers of Muntinlupa's 20 public elementary schools.

"The workshop aimed to upskill and improve the teachers' current pedagogical skills in teaching numeracy," according to Dr. Marissa Andanza, DepEd-Muntinlupa's Education Program Supervisor for Kinder and Alternative Learning System.

Synergeia President Dr. Milwida Guevara, who was a public elementary school teacher herself, served as the resource person. By using "manipulatives" or physical tools for teaching, such as commonly available items like candies, balls, etc., she demonstrated and emphasized that such tools allow young learners to understand abstract mathematical ideas and processes.

In her parting message, Dr. Guevara said that "My Ph.D. pales in comparison with the skills, competence, and service of kindergarten teachers. They are the builders of the future of the nation."

Teachers' Training is a component of PTC-CSJ Foundation's flagship education program, Growing Good to Great Kids (3G), which has been ongoing in Muntinlupa City since 2011.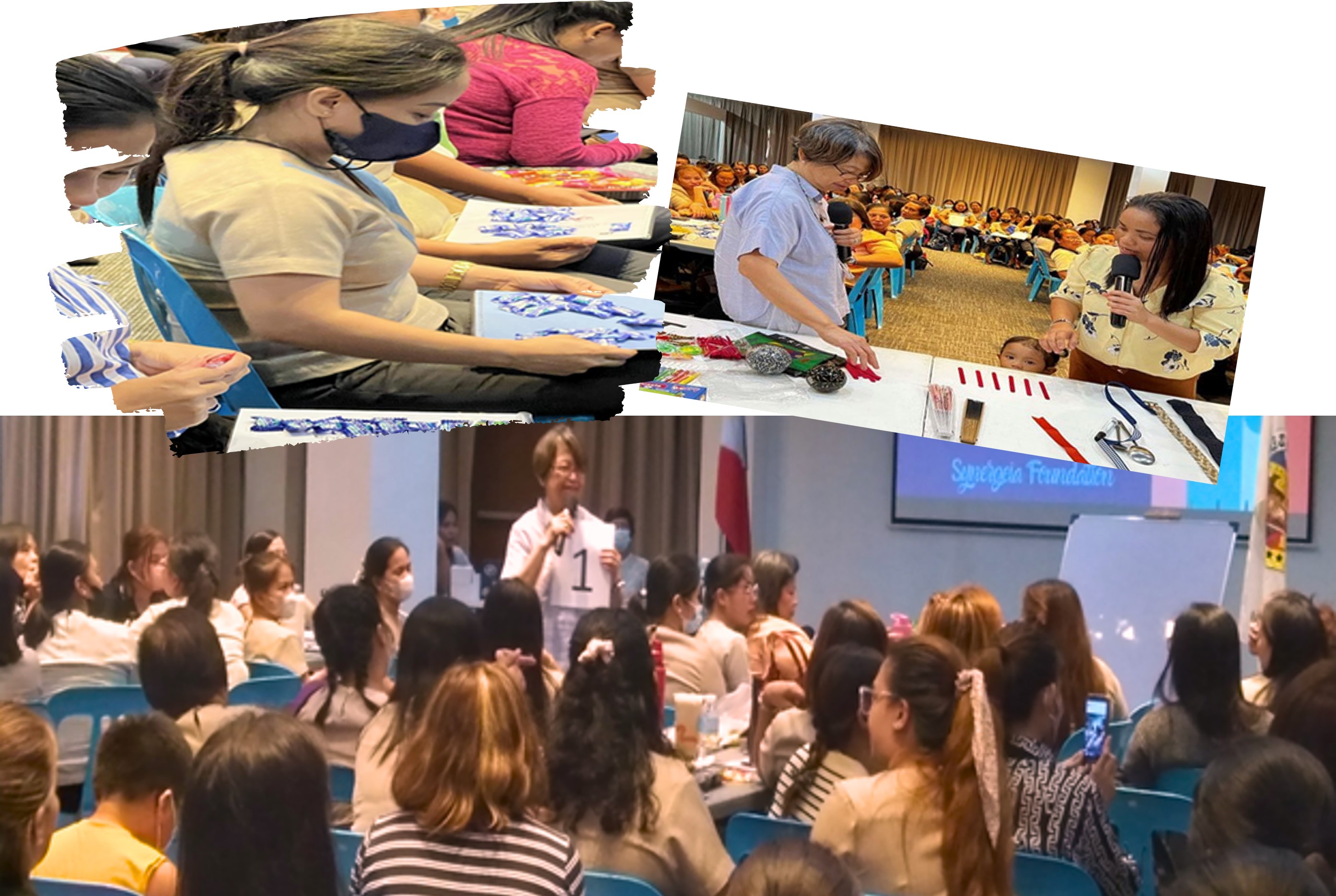 Keywords/Tags
PTC-CSJ, Synergeia, kinder teachers, Teaching Basic Numeracy, teacher training, education, numeracy skills, early childhood education, teaching techniques, professional development