PTC, Jebsen PTC and FMSS join Seatrade Cruise Global 2023
APRIL 14, 2023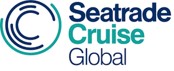 PTC, Jebsen PTC and FMSS joined industry leaders from over 140 countries at Seatrade Cruise Global, the leading annual B2B event for the global cruise industry, which took place from April 8 to 11 at the Miami Beach Convention Center in Florida, USA.

The four-day conference explored the latest trends with industry influencers, high-level cruise executives and chief executives of the world's largest cruise organizations.

"This year's Seatrade Global theme is Forward Momentum, an indication that the cruise industry is now quickly recovering and moving at a high speed to provide the best cruise experience to passengers all over the world," shared Ms. Karen Avelino, PTC Executive Director of Business Development for Shipping and Senior Vice President of Cruise Operations. "This also means that we need to speed up our recruitment efforts to ensure good career opportunities for our PTC GMPs."



Ms. Karen Avelino met with (from left to right) Mr. Pierfrancesco Vago, Executive Chairman of MSC Cruises; Ms. Georgia Dowdall, HR Project Manager of MSC; and officers of the Phil. Department of Tourism (NCR). Ms. Avelino also took the opportunity to visit California State University Maritime Academy (Cal Maritime), a unique and specialized campus of the California State University system and the only degree-granting maritime academy in the West Coast.



The conference also featured an exhibition that showcased over 700 companies from all cruise sectors including Design & Ship Interiors, Entertainment, Environment & Health, Hotel Operations & Concessions, Information Technology, Ports & Destinations, Safety & Security, Ship Equipment, and Shipbuilding.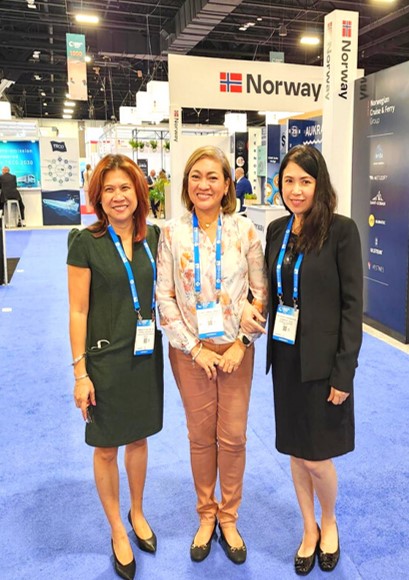 "This conference was a good opportunity for Jebsen PTC (JP) to network and meet existing clients and prospects," said Ms. Joanna Tantiongco, JP Business Development Manager. "The topics discussed in the conference were very helpful in guiding us on how to ensure that the competencies of our crew meet the present demands of the cruise industry regarding Sustainability, Technology and a Focus on Unique Guest Experiences."



"This conference provided First Maritime Shared Services (FMSS) with such valuable exposure to a very vibrant sub-sector that is fueled by the post-pandemic "revenge tourism" trend," explained Ms. Jennifer Chua, General Manager of FMSS. "I firmly believe that FMSS has a lot to offer the players in this sector through our strategic support services which allows our principals to focus on their own key competencies thereby ensuring positive experiences for cruise passengers."
Keywords/Tags
PTC Group, Jebsen PTC, FMSS, Seatrade Cruise Global 2023, cruise industry, passenger experience, maritime services, cruise ship management, maritime events, cruise industry networking