PTC participates in mock interview sessions for graduating UE students
APRIL 28, 2023
The University of the East (UE) - Caloocan Guidance, Counseling and Career Services Office (GCCSO) invited representatives from the PTC Group to participate in their annual Virtual Career Fair for College Graduating and OJT students with the theme "Exploring Career Opportunities in the New Normal" last April 26. Through the continuing collaboration of the PTC Talent Acquisition Group (TAG) with the various colleges and universities to promote the PTC brand, PTC representatives took part in the online mock interview sessions which were attended by 150 UE graduating students.

Mark Hernandez, PTCI's HR Business Partner for Shipping Cluster, and Monique Calo, PTC Aviation Training Center's Cabin Crew Training and Sales Manager, graciously extended their time and effort to participate in the 3-hour session where graduating students were paired with each of our PTC representatives and were given 15-minute interviews, including career coaching. This experience allowed the students to practice their interviewing skills, and professional behaviors and at the same time develop a level of comfort in communicating with professionals.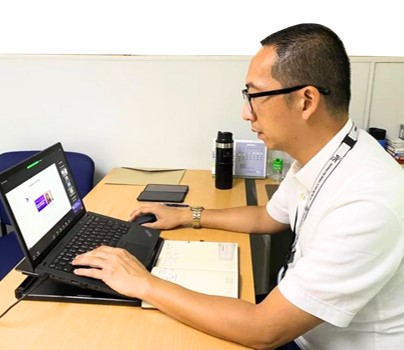 "It was great sharing ideas and takeaways with the students after asking them basic questions that could be raised to them when they start their employment journey. Activities such as this with UE Caloocan is a great way to propel our dream of building for tomorrow, through Impactful, Sustainable, and Valuable engagements," said Mark.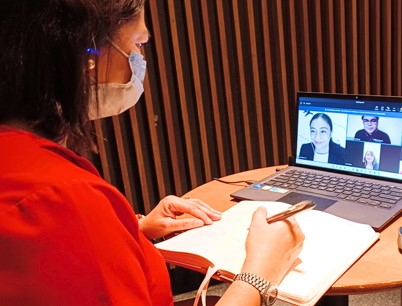 "Most of them had inquiries like how to answer questions pertaining to salary expectations. While some asked for feedback on how well they did during the interview. We were also given a chance as PTC ambassadors to share some background about PTC and the business unit I represent," said Monique.

Capt. Ronald Enrile, Head of TAG, acknowledges that these efforts reflect our model of people, process, and technology. "At the end of the day, we need to support these schools and provide initial skill sets to prepare them for future employment. This is the kind of advocacy I want my team to have, one that will not only promote PTC as a brand but also engage with these Future Global Professionals and provide them with the best customer experience so that one day we will be their employer of first choice."

PTC TAG is honored to have bridged this initiative and looks forward to future collaborations with educational institutions to empower the next generation of Global Filipino Professionals.
Keywords/Tags
PTC Group, mock interviews, UE students, career preparation, job readiness, interview skills, career advice, career guidance, campus recruitment, talent acquisition