PTC mentors define the GMP of the future at launch of "PTC Masterclass" series
JUNE 23, 2023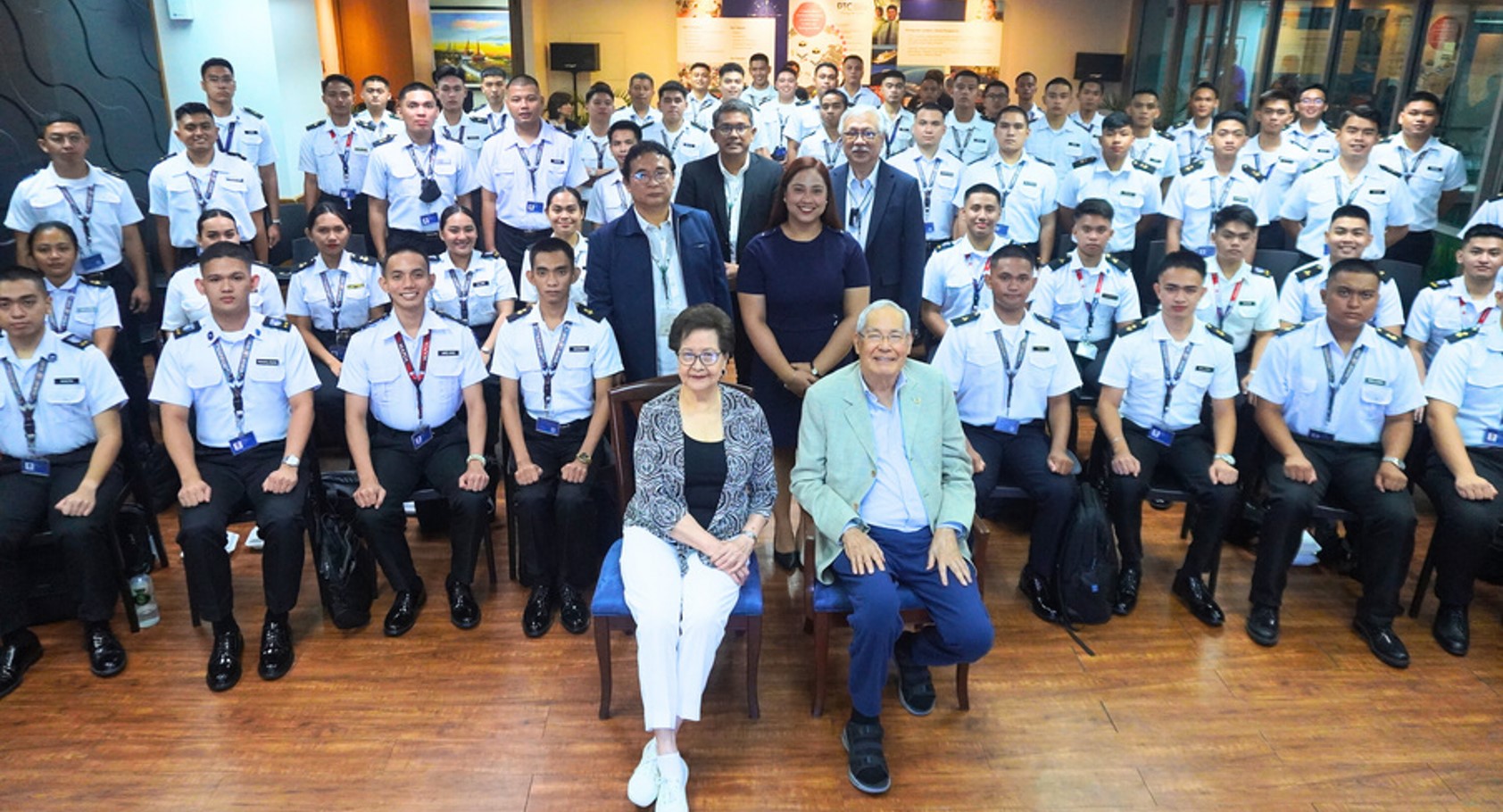 As part of PTC's weeklong Day of the Seafarer celebration, the company launched its "PTC Masterclass" series with sessions on "Defining the Global Maritime Professional of the Future" held on June 20 at First Maritime Place Makati.

PTC Global Maritime Professionals and cadets from the Mapúa-PTC College of Maritime Education and Training, Mapúa Malayan Colleges Laguna, attended the talks which featured maritime mentors from the PTC Group including PTC Founder Ambassador Carlos C. Salinas, Capt. Ronald Enrile, Capt. Pol Haboc, Engr. Peter Lugue, C/E Alfredo Haboc, Capt. Paul Jampil, and Engr. Marianne Camille Pastolero.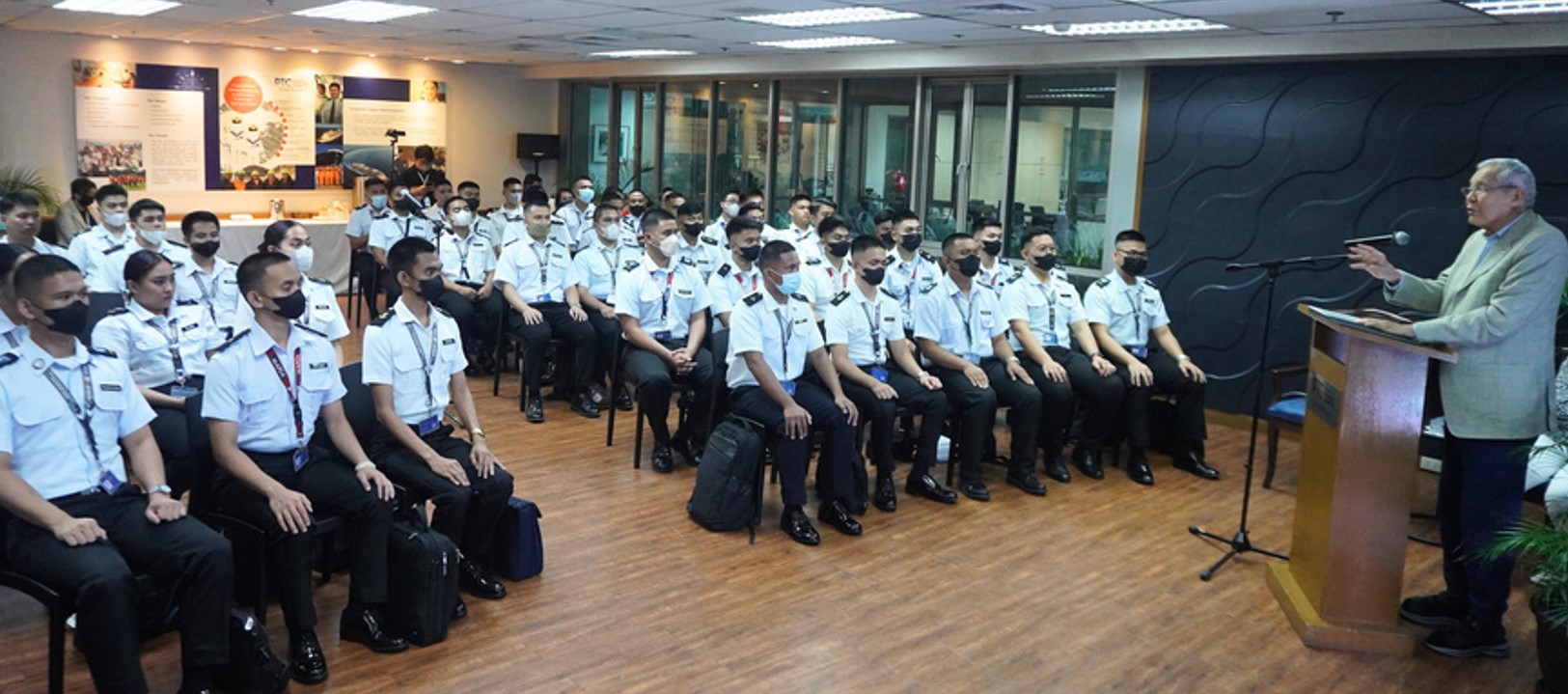 "It takes one year to build a ship, but it takes 10 years to develop a captain or a chief engineer," said PTC Founder and IMO Maritime Ambassador Carlos C. Salinas to the cadets in attendance. "As our global maritime professionals of the future, you have to take to heart three things: passion, commitment, and perseverance. Stay committed to your studies and never stop learning."

Further emphasizing the importance of continuous learning, Capt. Pol Haboc discussed the professional development initiatives of PHILCAMSAT including the 2C Program which is designed to help the vertical and horizontal career progression of GMPs. The company's efforts to support PTC's commitment to Maritime Just Transition were also highlighted.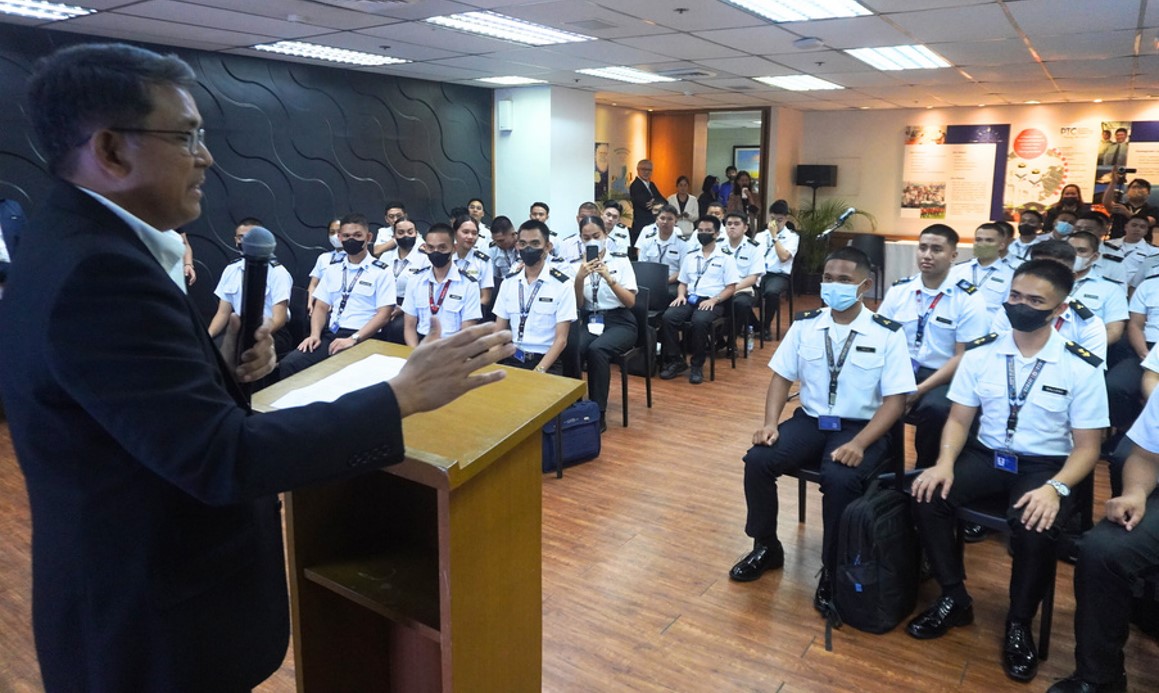 The "PTC Masterclass" series is an initiative of the PTC Talent Acquisition Group to actively promote the PTC brand and sustain the company's talent pipeline. The series leverages on the expertise of mentors from the PTC Group as they share their knowledge and experience with maritime students and active GMPs.
Keywords/Tags
PTC Group, Mentors, GMP, Future, Launch, PTC Masterclass, Series, Training, Development, Professional Growth