PTC hosts NordCham's 12th Sustainability Committee Meeting
JUNE 2, 2023



PTC hosted the 12th Sustainability Committee Meeting at the Legaspi Room of First Maritime Place last May 31. The meeting focused on Public-Private Partnerships (PPP) sustainability collaboration and was attended by business partners of the Nordic Chamber of Commerce of the Philippines (NordCham) as well as other participants with strong sustainability interests.

PTC's Hector Brizuela, SIP/PEP Program Manager, and Mr. Francis Macatulad, Executive Director of RISE Program partner Asia Society for Social Improvement and Sustainable Transformation (ASSIST), served as the event's resource speakers.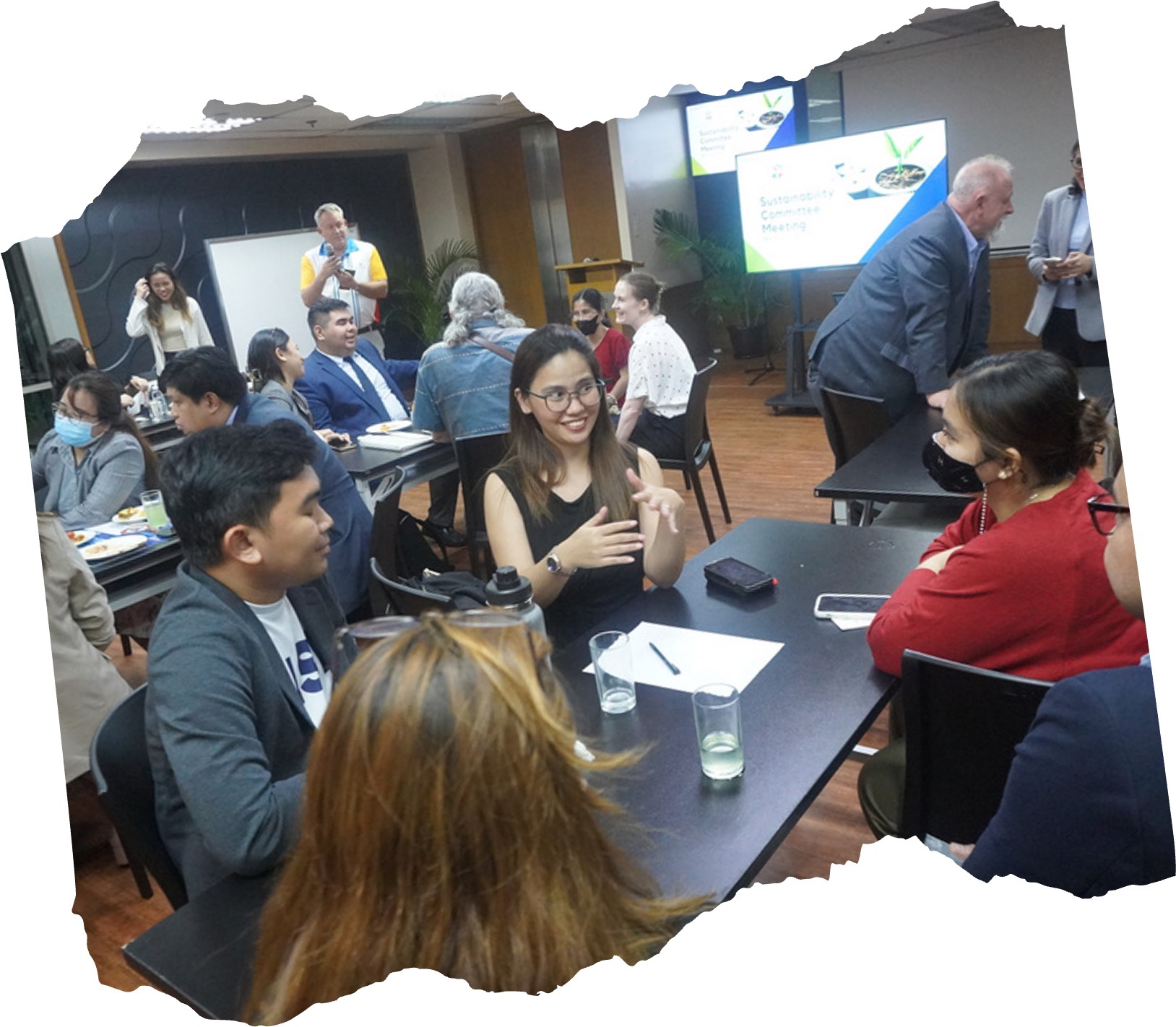 Mr. Brizuela shared the value of stakeholder-focused programs, leveraging the abilities of Filipino Global Maritime Professionals, and the need for greater support in disaster preparedness programs by local governments and private organizations. Mr. Macatulad discussed how PPP can serve as an effective model for economic process and social impact, case studies and success stories, ASSIST and PPP projects, and how to participate in PPP.

PPPs have emerged as an effective approach for public and private entities to work together towards common goals. To ensure PPPs' long-term success and impact, sustainability collaboration among companies is crucial. Collaboration among companies in PPPs can yield several benefits, including shared expertise and resources, increased impact, enhanced reputation, cost savings, and improved stakeholder engagement. Effective collaboration requires ongoing communication, coordination, and joint decision-making. Companies must also prioritize monitoring and evaluating sustainability outcomes to ensure their efforts achieve the desired results. By working together, companies can contribute to achieving sustainable development goals and create a more sustainable future for all.
Keywords/Tags
PTC, NordCham, 12th Sustainability Committee Meeting, hosting, sustainability initiatives, business sustainability, corporate responsibility, environmental stewardship, sustainable practices, industry collaboration