PTC TAG Success Stories: Reiner Manio
FEBRUARY 17, 2023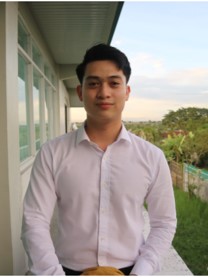 "Dare to live the life you have dreamed for yourself. Go forward and make your dreams come true." — Ralph Waldo Emerson

Reiner Manio is one of the many who successfully passed the job interview during the PTC Minalin job fair last November 2022. This activity was conducted in cooperation with the Municipality of Minalin, Pampanga, together with MSC Crewing Services Philippines, Inc., Philippine Transmarine Carriers, Inc., and Lifelinks International Resources, Inc.

Reiner is a Tourism Graduate who worked hard and gained enough experience to qualify and be accepted as one of MSC's crew. He has just completed the pre-departure orientation seminar and is scheduled to leave by April.

This is his first time working on a cruise ship and though he feels a little nervous because he does not know what to expect, he said that he views this as an exciting challenge and he is hopeful that he will be able to handle whatever comes his way in the future.
"I feel mixed emotions, kasi new chapter ito ng buhay ko, new journey na never kong naisip na mangyayari. Ang saya kasi noon, it was just a dream, pero ngayon unti-unti nang nagmamaterialize. I just want to enjoy this opportunity given to me and I will do my very best to succeed! Para sa pamilya, sa pangarap na nagkatotoo and most importantly, para sa sarili ko," Reiner shared.
He also mentioned that the PTC Talent Acquisition Group's Minalin Job Fair was one of his favorite job-hunting experiences. He said that the hiring process was not only fast but it also gave him, as an applicant, the best customer journey. He also added that the minute he visited the MSC office - from how the guards and concierge greeted and helped him up to his last interviewer - he felt welcomed and at home.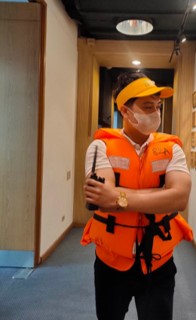 Reiner further added, "Throughout my whole employment process, I appreciated that they truly made an effort to give the best service by providing me with options that would best suit my abilities and experiences. I never felt like an outcast, and I easily got comfortable with the environment, and I feel like I have a family here."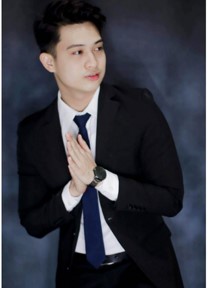 As he completes all his requirements, Reiner leaves this heartfelt message, "Kudos and job well done kayo sa akin PTC at MSC. Thank you for the warm welcome na naexperience ko sa inyo. You are a big part of this journey I will be taking, and I will be forever grateful sa inyo. This is just the beginning of our great relationship, and I am looking forward to not only my success, but for PTC and MSC as well."

Indeed, we all have different aspirations in life, and these aspirations fuel our passion for success. Reiner believed that he could make it, focused, and never doubted himself. Now, preparing himself to reach his full potential, he will definitely move the world in more ways than one!
Keywords/Tags
PTC, Philippine Technological Council, TAG, Technopreneurship Advancement Group, Success stories, Reiner Manio, Entrepreneurship, Startups, Business development, Innovation, Technology commercialization, Product development, Market research, Business planning, Funding, Venture capital, Mentorship, Incubation, Acceleration, Networking