PTC Shipmanagement partners with One Earth One Ocean for first-of-its-kind solar-powered waste collection vessel
JULY 7, 2023



PTC Shipmanagement officially inked a partnership with the environmental organization One Earth – One Ocean e.V. (OEOO) to provide bareboat chartering, time chartering, and ship management services to OEOO vessels including the MB Circular Explorer. The Circular Explorer is the world's first waste collection vessel of its size to be powered entirely by solar energy and is designed to collect waste along Manila Bay.

The Circular Explorer is developed by One Earth One Ocean and made possible by Holcim, a global leader in innovative and sustainable building solutions. It can recover up to four tons of plastic waste per day to help preserve vital marine ecosystems in a sustainable way. In parallel, OEOO is driving an education program to empower students and local communities as changemakers to take action for people and the planet. One Earth One Ocean is a non-profit organization committed to cleaning up waters worldwide since 2011.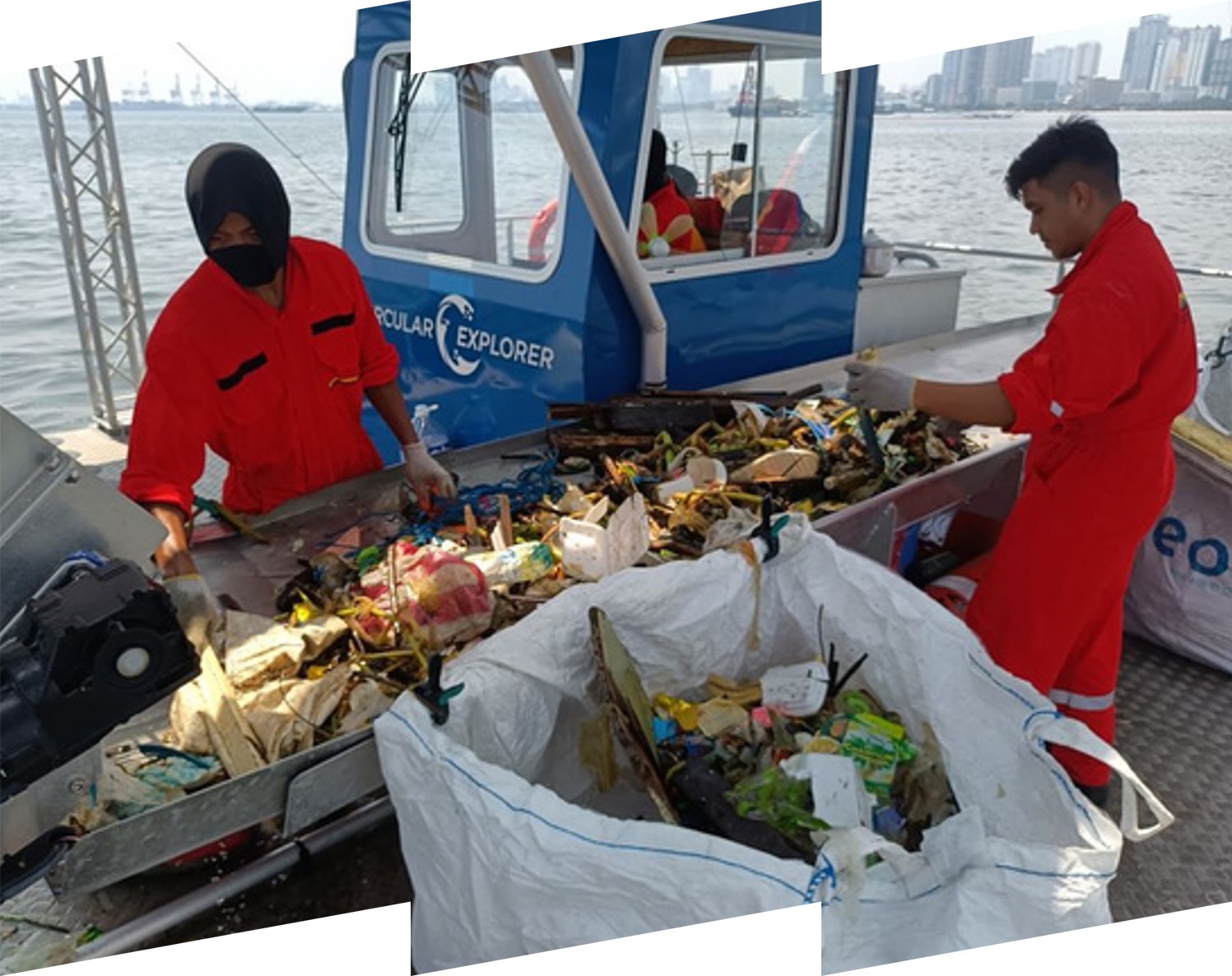 To officially launch the initiative, the Circular Explorer was blessed on July 3, 2023, at the CCP Complex, Pasay City. In attendance were Capt. Ronald SJ Enrile, Senior Vice President for PTC Shipmanagement and Head of Talent Acquisition Group; Capt. Florencio Jampil, Business Development Director for Crewing and Shipmanagement; Daniel Scheler, One Earth One Ocean Philippines Project Manager; and Christine Bellen, Holcim Philippines ACM & Infrastructure Performance and Business Development.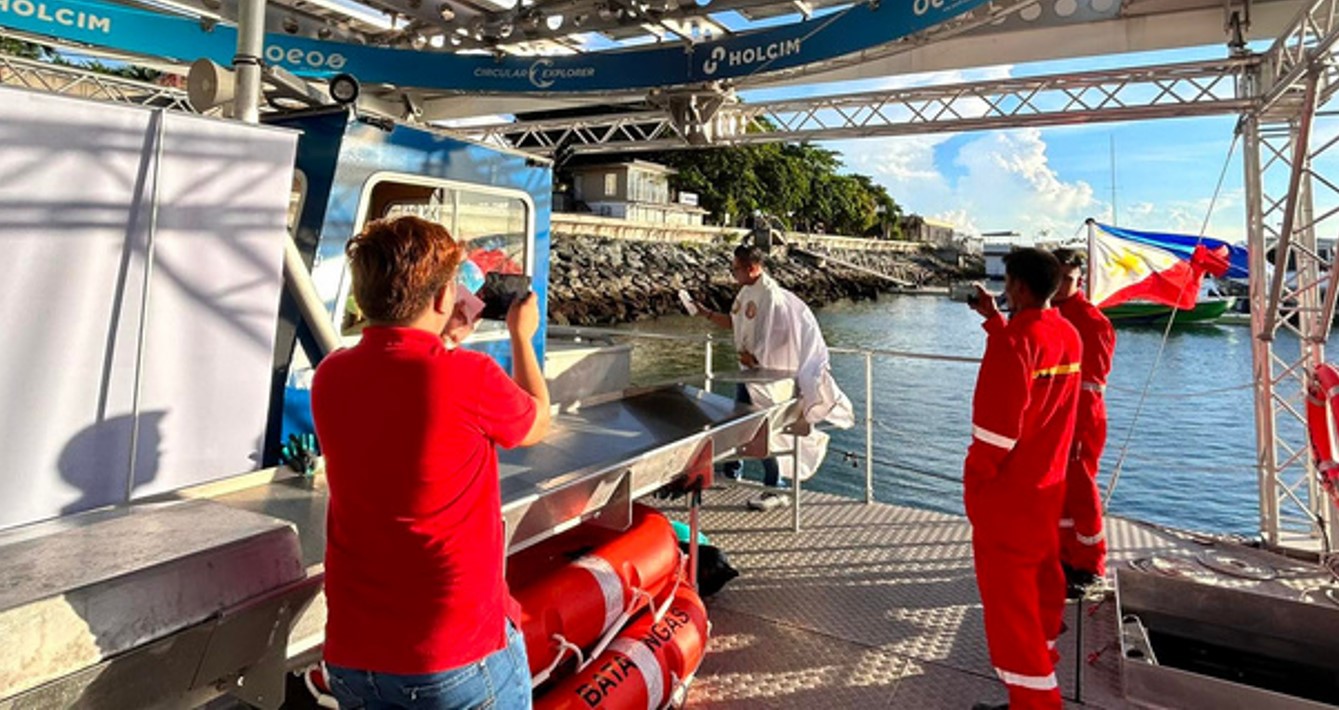 PTC Shipmanagement initially partnered with One Earth One Ocean to help clean an oil spill that affected the town of Pola in Oriental Mindoro. Through OEOO, PTC donated 700 kilos of oil-absorbent wool to the Department of Environment and Natural Resources (DENR) that was used to clean the oil slick along the shores of the affected barangays whose livelihoods depend on fishing.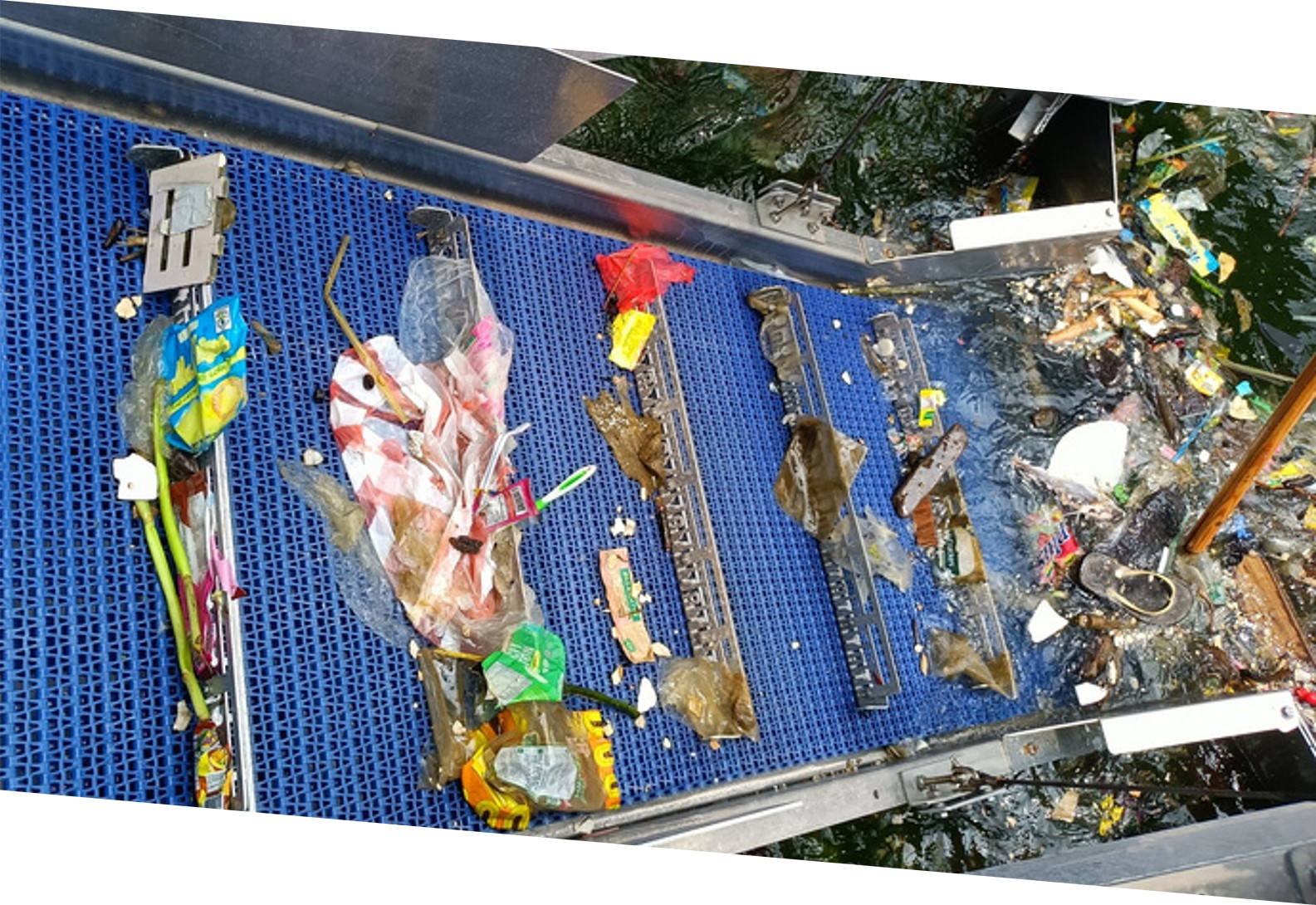 The Circular Explorer uses conveyor belt technology for its waste collection system. Through the deflectors in the bow of the catamaran, the marine litter is directed onto the conveyor belt mounted in the middle of the vessel. The ascending belt continuously delivers materials onto a horizontal sorting mechanism. Everything that does not belong in the sea is sorted out manually by the staff and collected in transport bags. Harmless organic waste falls back into the water at the end of the conveyor belt through an opening in the deck. This ensures higher efficiency during the sorting process and that organic material and animal by-catch is properly sorted.

Completely solar-powered, the Circular Explorer is fitted with vertically and horizontally swiveling solar modules mounted on its carousel, which can be aligned with the sun. The system can charge the two batteries fully with 32 kW in one day.

"We are very excited to be partnering with OEOO and working together to help reduce plastic waste in our oceans and take care of its health for our future generations, advocacies which are also very important to the PTC Group as outlined in our sustainability framework," said Capt. Enrile. "Moreover, we are very proud to have our PTC Global Maritime Professionals man this vessel as we take steps to ensure a just and equitable transition for our Filipino seafarers as the shipping industry moves towards decarbonization."



Keywords/Tags
PTC Shipmanagement, One Earth One Ocean, Solar-powered, Waste collection vessel, Partnership, PTC Group, Stories, Shipmanagement, Solar power, Waste collection