PTC RISE conducts orientation for Imus CDRRMO
MARCH 10, 2023
PTC RISE Program team successfully conducted an orientation and Master of Disaster (MOD) Board Game Session for the Imus City Disaster Risk Reduction and Management Office (CDRRMO) last March 2 at the Imus City Government Center.





30 Imus CDRRMO officials and personnel participated in the activity where they got a glimpse of the RISE Program activation in Imus City which aims to capacitate the Imuseños on Disaster Preparedness and Resiliency. They also experienced playing the MOD Board Game which taught them how to prepare and respond to the most common disasters in the Philippines.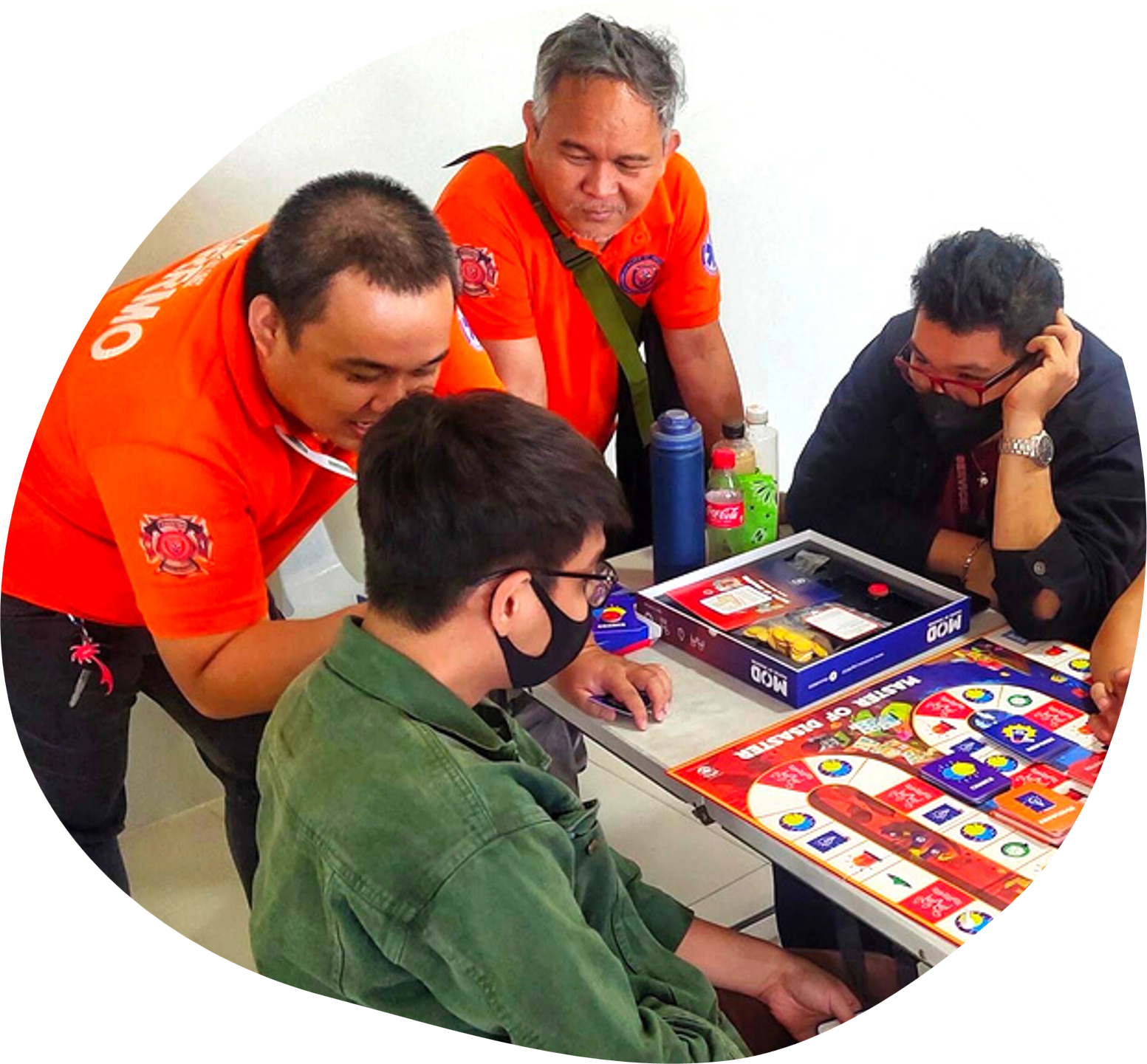 Imus CDRRMO Department Head Ms. Marisel Cayetano expressed her appreciation and gratitude towards PTC RISE Program. This is the first step towards the gradual implementation of the program in the city.
Imus City LGU, represented by Liga ng mga Barangay President Hon. David G. Sapitan, Jr., likewise expressed his thanks and support for the activation of RISE Program in Imus City. He added that Imuseños are fortunate to have resilience partners in PTC who can engage them in Disaster Preparedness and Resiliency programs.
PTC's Talent Acquisition Group (TAG) Head Capt. Ronaldo SJ. Enrile thanked the Imus City LGU and Imus CDRRMO for their hospitality and support for RISE and for believing in its potential to improve the Disaster Preparedness capacities of Imuseños. He added that he is looking forward to sharing other PTC Programs in employment and sustainability that will benefit the city.
A ceremonial turn-over of MOD Board Game Sets was also conducted. Imus City OIC-City Administrator Mr. Hertito V. Monzon and Imus CDRRMO Head Ms. Marisel Cayetano received the board games on behalf of the Imus City Government.



Keywords/Tags
PTC RISE, Imus CDRRMO, disaster risk reduction, emergency management, community resilience, capacity building, training and development, local government, public safety, disaster preparedness