PTC RISE brings its Disaster Preparedness and Resiliency advocacy to Nasugbu
JULY 7, 2023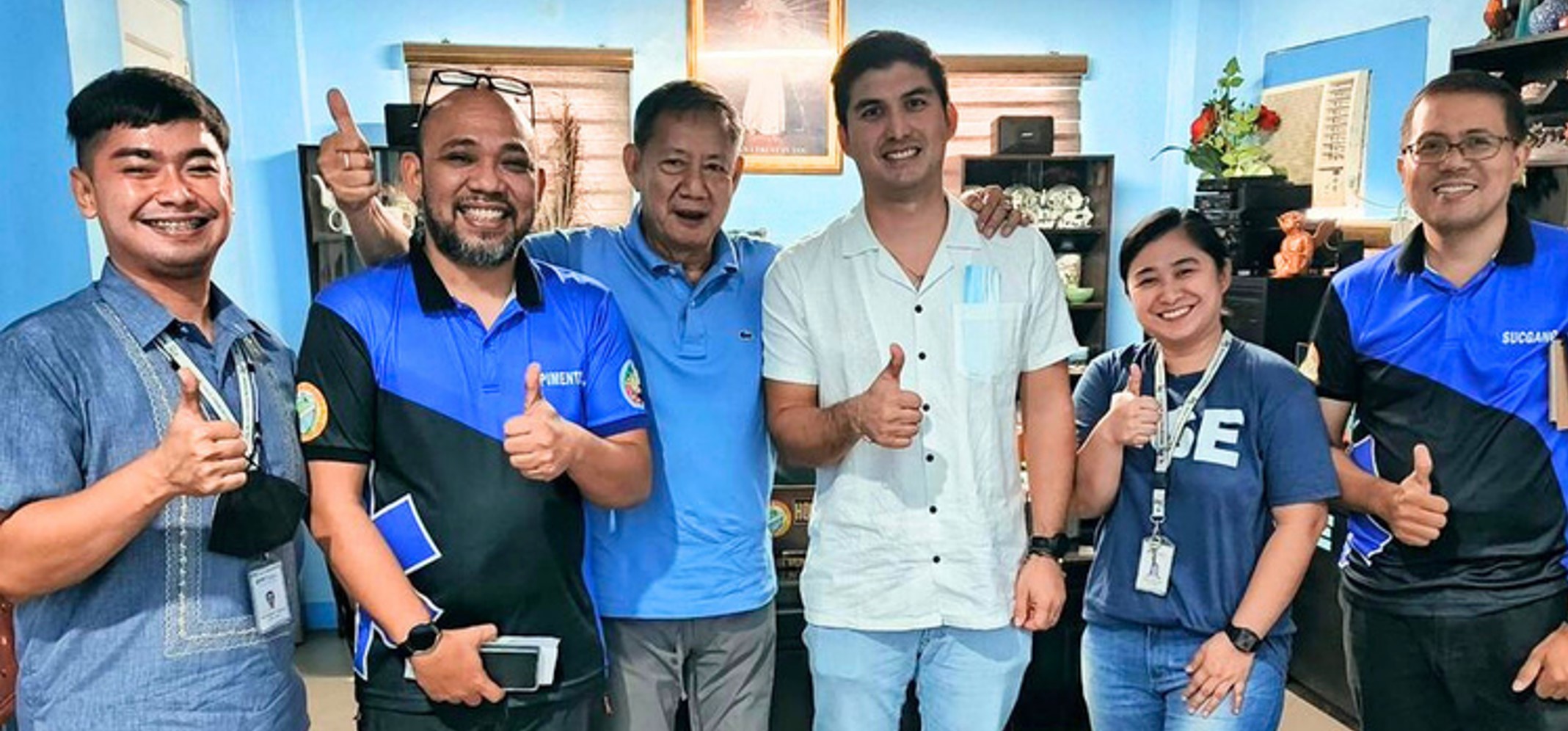 The PTC RISE Program team, together with RISE Advocate and Champion in the 1st District of Batangas Province Carlos Ermita Alvarez, paid a courtesy visit to Nasugbu Municipal Mayor Hon. Antonio Jose Barcelon and Municipal Admin Emerlito Bordeos last July 3, 2023 at the Nasugbu Municipal Hall.

The team discussed the planned collaboration between PTC RISE Program and Nasugbu through its Municipal Disaster Risk Reduction and Management Office (MDRRMO) which will focus on capacitating 47 public schools on Disaster Preparedness and Resiliency.

Mayor Barcelon welcomed the PTC RISE Team, led by Program Officer Josh McCarver, and expressed his gratitude for the landmark partnership that will greatly benefit Nasugbueños. The team also met with Nasugbu Municipal Admin Emerlito Bordeos who also expressed his enthusiasm for the success of the program and how it will help ensure the safety and security of Nasugbu citizens. RISE extends its thanks to the MDRRMO Office of Nasugbu headed by Mr. Alex Pimentel for making the visit possible.





The RISE Team also participated in the 2nd Quarter Meeting of the Nasugbu Municipal Disaster Risk Reduction and Management Council (MDRRMC) held last June 30 at the Johndel Resort in Nasugbu. During the meeting, the team was introduced to the members of the MDRRM Council and participated in a discussion regarding the target program components for the municipality. After the discussion, the council unanimously voted to accept PTC RISE Program as one of the members of the Nasugbu MDRRM Council, which will be formalized through an MDRRMC Resolution to be signed by Nasugbu MDRRM Council Chairperson, Mayor Antonio Jose Barcelon.
Keywords/Tags
PTC RISE, Disaster Preparedness, Resiliency advocacy, Nasugbu, PTC Group, Stories, PTC RISE brings, Advocacy, Preparedness, Resiliency