PTC GMPs and their families learn about fire safety at home through FCR webinar
MARCH 31, 2023
Over 230 PTC GMPs from Fleet 1 & 2, along with their allottees, learned about fire safety at home through a webinar presented by the PTC Family and Crew Relations Department, headed by Ms. Normie Hernandez, last March 30 via Zoom.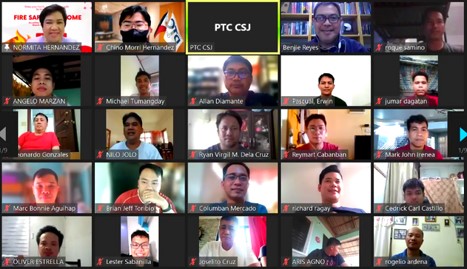 The Program started with a prayer led by Ms. Ginalyn Amoyo, FCR Service Assistant, while Mr. Dean Anthony Canson, Jr., Crewing Manager from Fleet 2, welcomed the attendees. A comprehensive talk on "Fire Safety At Home" by Engr. Benjamin G. Reyes, PTC Fire Marshal, followed which was well appreciated by the attendees.


Ms. Annabelle T. Roxas, Accounting Manager for Crew Accounts, discussed important reminders regarding internal processes for crew and allottees and, along with Ms. Krystyle Rovilla and Ms. Normie Hernandez, entertained questions form the attendees.


A demonstration of how to use the PTC Mobile App and MARINA's MISMO was conducted by Ms. Gina Amoyo while Mr. Jimmy V. Inocencio, Fleet Manager of Fleet IV & PTC Emergency Response Team Leader, delivered the closing remarks on behalf of AVPRonald V. Macalintal.
Keywords/Tags
Fire safety awareness, home safety tips, emergency preparedness, fire prevention measures, family safety, fire drills, fire hazards, fire safety equipment, fire safety education, fire safety for kids