PHINMA St. Jude OJTs on building their competencies for global careers
MAY 5, 2023
Part of the PTC Talent Acquisition Group's (TAG) mission is to explore initiatives that will connect and open global career pathways to students that will eventually help establish a strong talent pipeline for the PTC Group. One of these initiatives is providing On-The-Job Training (OJT) opportunities in collaboration with the HR Shipping Cluster team.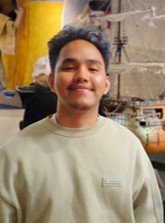 Students from St. Jude College are currently taking their OJT with various PTC Group business units to gain hands-on experience in an actual office environment. As these students complete their training, both mentees and mentors share their insights on their OJT experience so far.

Mark Angelo Gaspan, working with MSC Crewing Services Philippines, Inc., and Dannha Rose Israel, Aljelyn Kate Silvestre, and Trisha Ann Guinto, with PTC Shipmanagement, share that their experience has been both exciting and rewarding as they continue to discover PTC's culture and work environment.

A 4th-year BS IT student, Mark said that his colleagues at MSC provided him with a supportive environment. "It has been a great experience. Magaling po sila magturo kaya nasusunod ko yung mga tasks na pinapagawa sa akin. They have helped me to grow both professionally and personally," he said.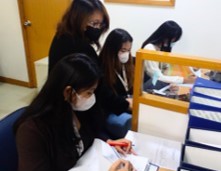 Dannha had the same experience working with PTC Shipmanagement, " I am currently assigned to operations so I help manage their files and assist in the documentation process. I have been learning so much and the experience has been invaluable. I feel much more prepared for the workforce now. I thank my supervisors and heads because they have been very kind and they are doing their best so that we will be able to gain a lot of learnings."

Aljelyn and Trisha both agreed that their time at PTC Shipmanagement has been a great learning experience. Aljelyn said, "Working here at PTC during my OJT gave me a glimpse of the complex and dynamic world of the maritime industry. It was an eye-opening experience for me. I have also been able to apply the knowledge that I have gained in school to real office situations, and that has been incredibly valuable."
"Working alongside experienced professionals during my OJT has been a lot of fun, and I have also learned a lot about teamwork and collaboration. Out supervisors always ask us how we are doing. I will never forget my experience here at PTC," Trisha added.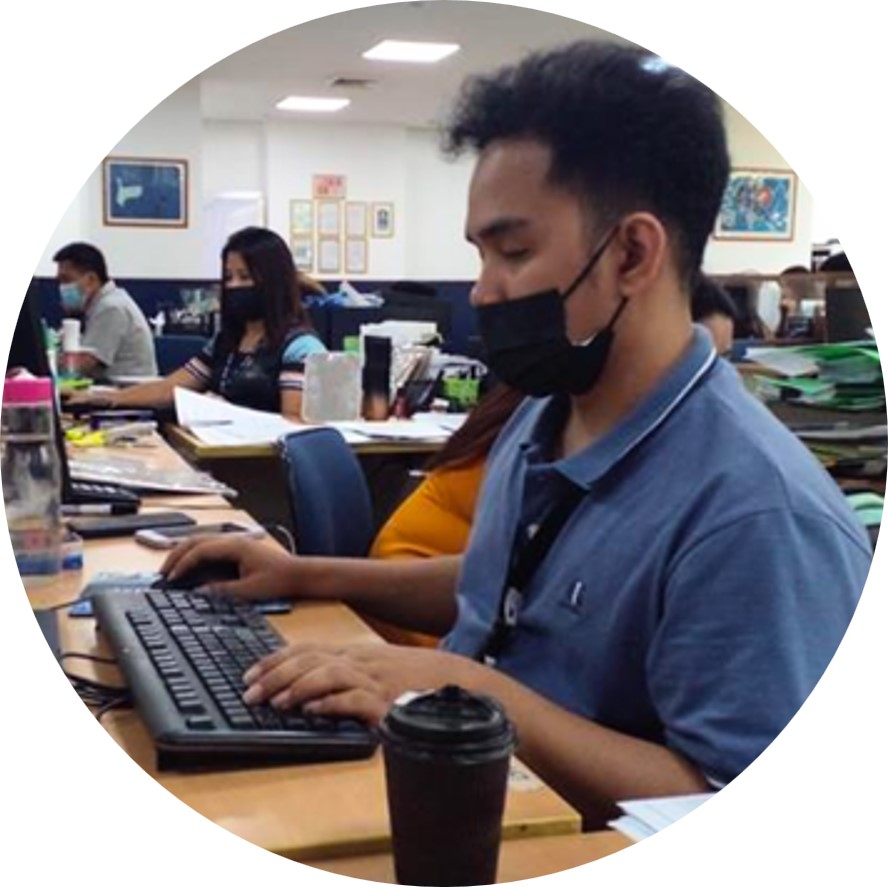 Both Joy Santos, PTC Shipmanagement Inc., and Resie Zuniga, Crewing Manager of MSC Crewing Services Philippines, Inc., have nothing but positive things to say about their respective OJT students. According to Ms. Santos, "The interns have been a great addition to our team, and we're impressed. They have been a great help and they work very fast. They have shown great work ethic and have been willing to take on any task that we have given them. We are very proud of their progress, and we know that they will all be successful in their future careers."

Resie added, "So far they have all been fantastic interns. They are really good and know how to follow instructions well. We can see their potential. Their performance has been good so far, they have a good attitude and are very polite. The interns have been a great addition to our team. We hope that they have gained valuable experiences during their time here at MSC and wish them all the best in their future endeavors."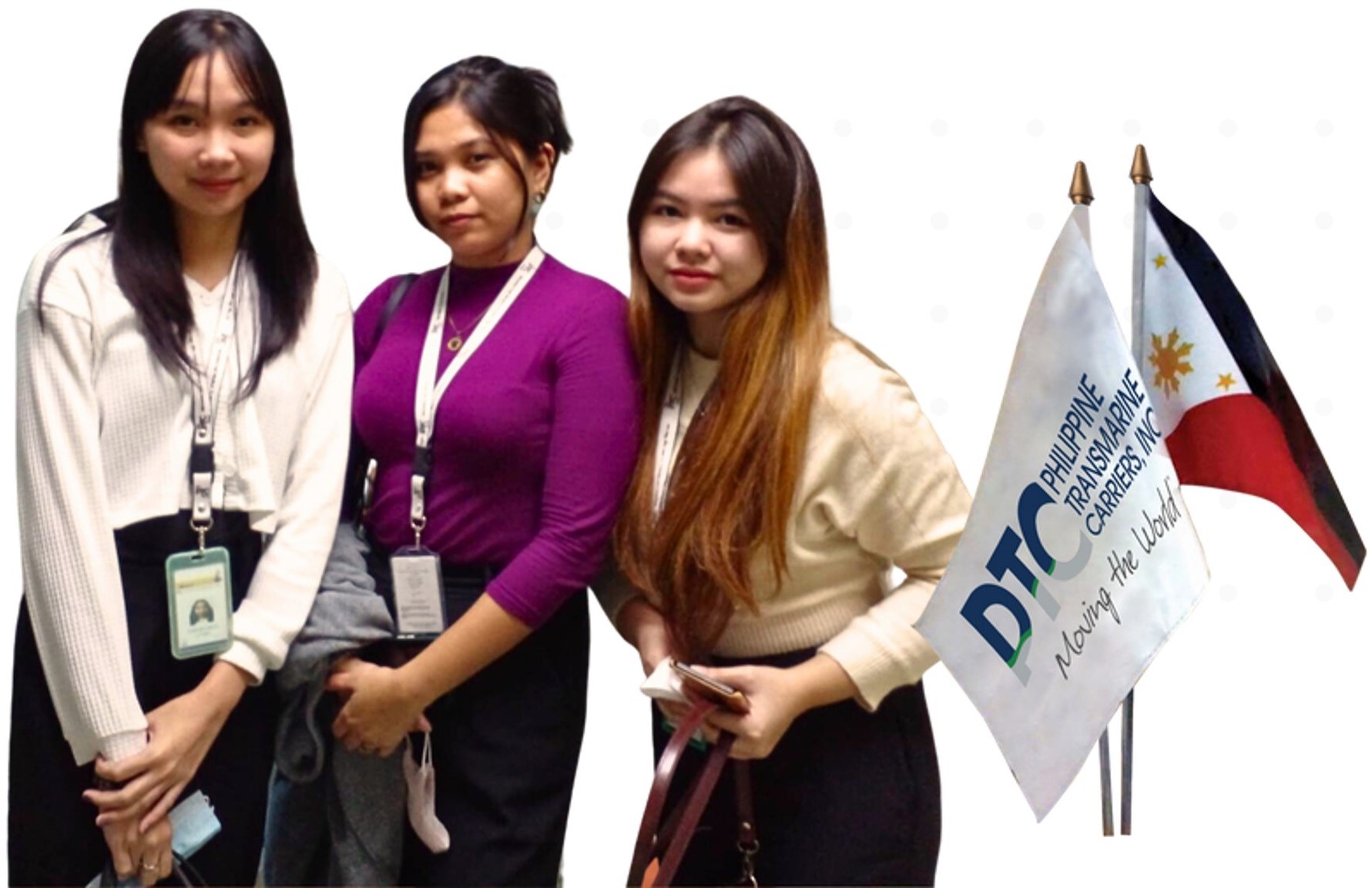 The experience of Mark, Dannha, Aljelyn, and Trisha was indeed significant considering these post-pandemic times where soft skills and job readiness are crucial factors in starting one's career. Capt. Ronald Enrile, Head of TAG, said "We want these students to be the best that they can be, and I believe they will learn a lot from PTC's work environment. Here they can learn how to work with a team, collaborate with others, and support one another to achieve a common goal. It is also the mandate of TAG to provide the best customer experience to our external partners so that at the end of the day, PTC is a brand that they will remember and be proud to be part of."

TAG continues to partner with the HR Shipping cluster team and other business units to ensure that the PTC Group is each Talent's company of choice whether seeking careers on land, in the air, or at sea.
Keywords/Tags
PHINMA, St. Jude, OJTs, competencies, global careers, education, training, career development, professional growth, job readiness