DMW kicks off modernization program with launch of digital OFW Pass
JULY 21, 2023
PTC GMP becomes first seafarer in the country to use the DMW App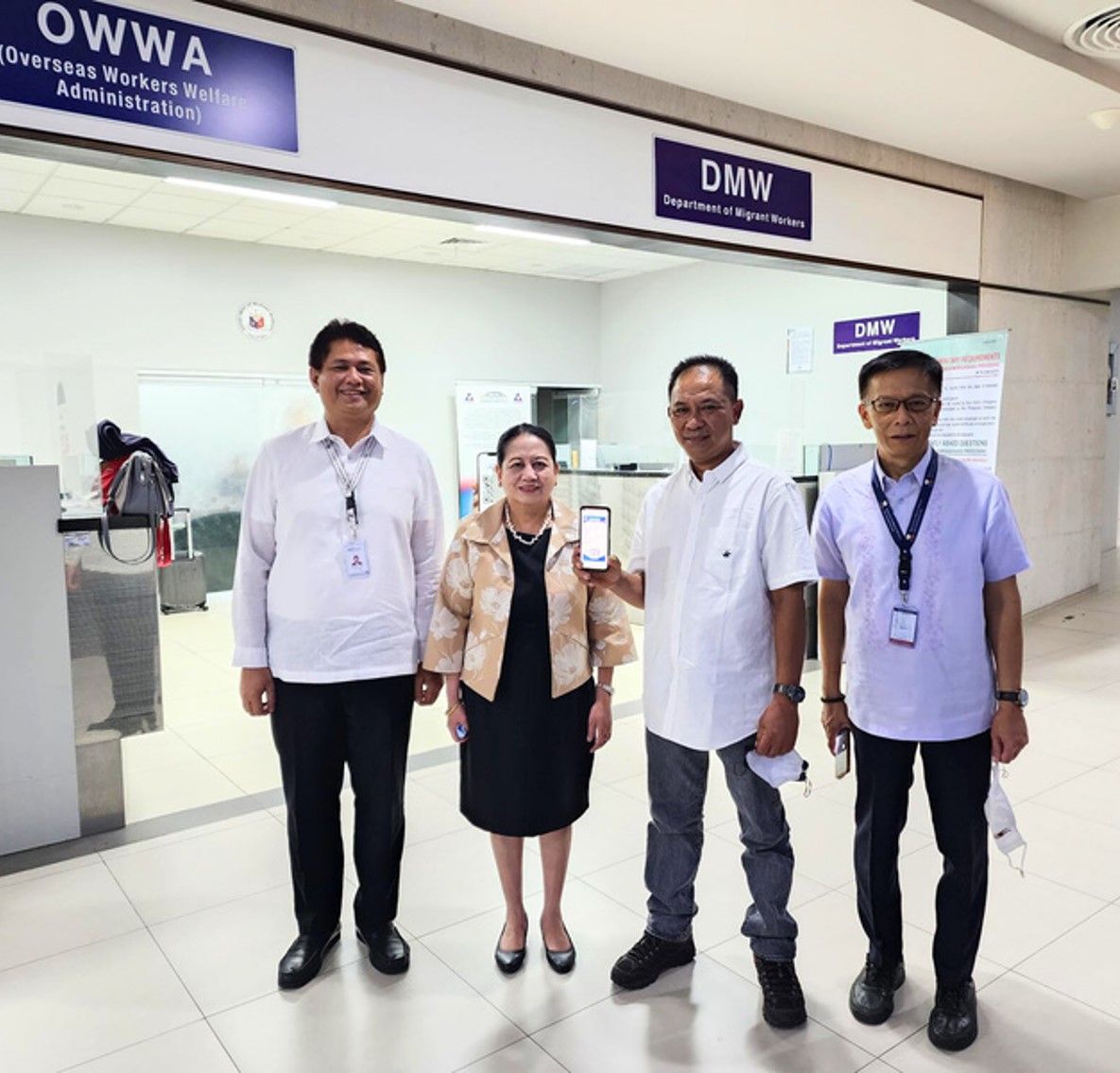 The Department of Migrant Workers (DMW) kicked off its modernization program with the launch of a digital app containing the OFW Pass, the digital alternative to the Overseas Employment Certificate (OEC). DMW Secretary Susan Ople said that the launch of the OFW Pass will address the longstanding issue of the paper-format application for the OEC.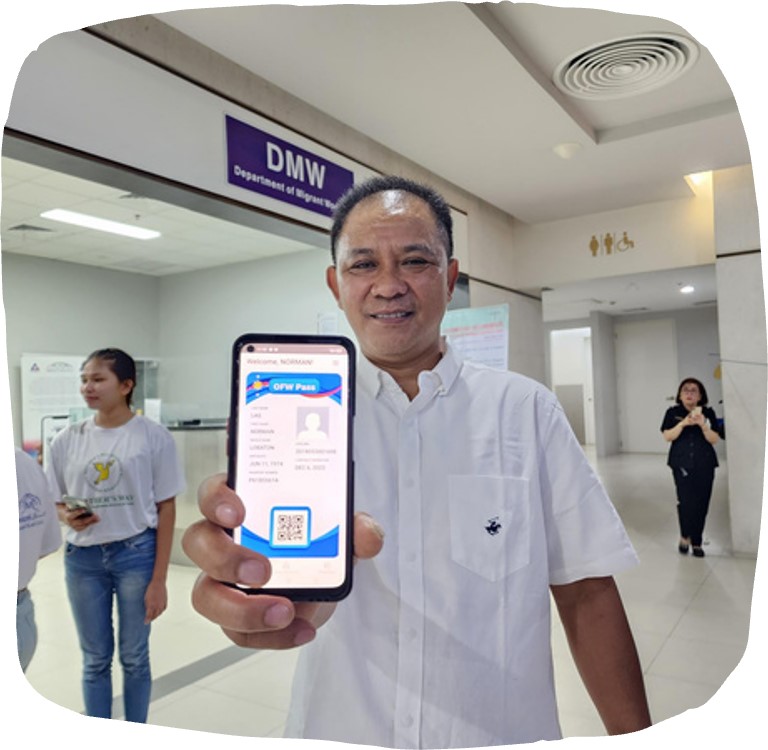 PTC GMP Norman Las, an Able Seaman sailing with CLdN, was the first seafarer in the Philippines to utilize the DMW's OFW App as he departed for his deployment via NAIA on July 21. Mr. Hans Cacdac, Administrator of the Philippine Overseas Employment Administration (POEA), Ms. Felicitas Bay, DMW Assistant Secretary for Migrant Workers Welfare Services, and Engr. Peter Lugue, PTC Vice President for Crewing Operations, were present with AB Las to assist him in the use of the app and to witness the momentous occasion.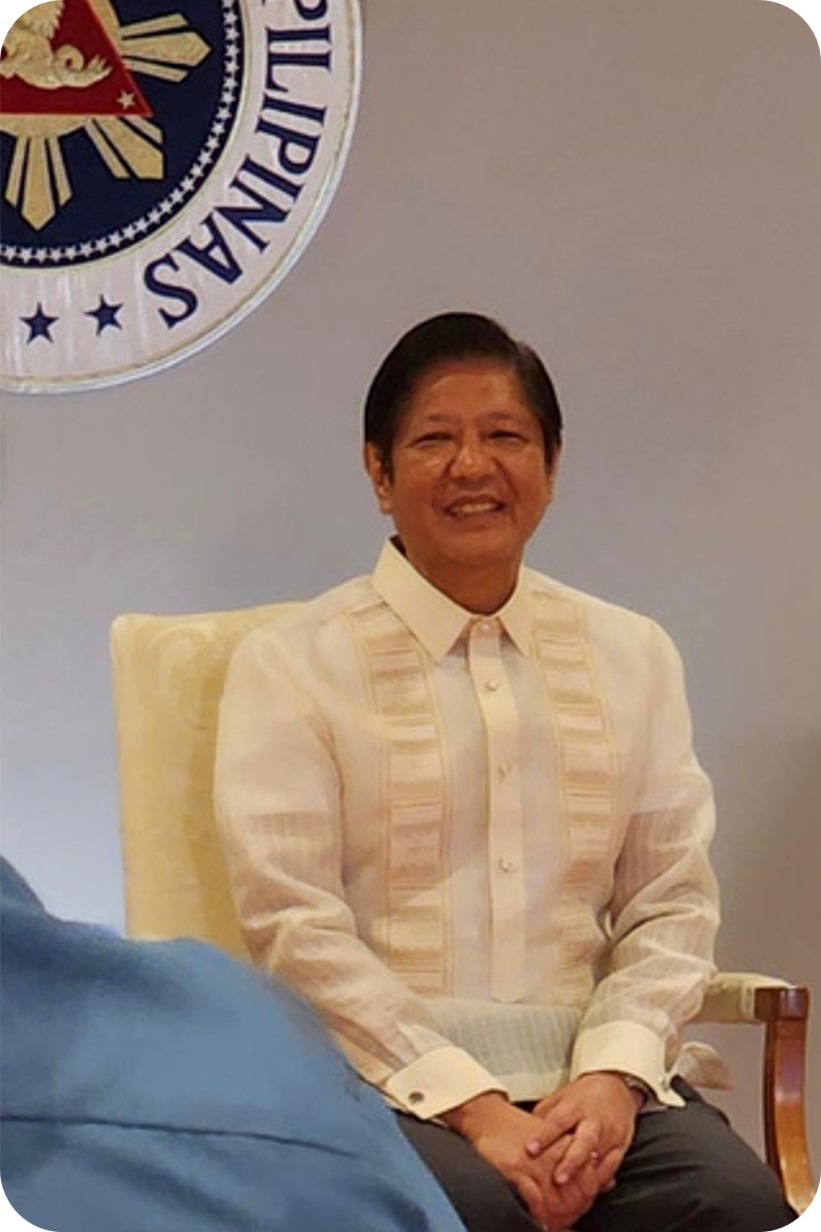 The DMW Mobile App serves as a comprehensive mobile platform, offering essential services to enhance the overseas journey of OFWs. It provides a convenient and efficient means of obtaining the OFW Pass, which serves as a vital identification document and a prerequisite for the Exit Clearance required by active contract-holding OFWs.The OFW Pass can be obtained at no cost through the DMW Mobile App.

With the introduction of the OFW Pass, OFWs can now enjoy the benefits of tamper-proof digital identification that empowers them with a trusted and verifiable identity solution. This digital identity will facilitate smoother interactions with employers, government agencies, and service providers, streamlining various processes and ensuring hassle-free transactions. While the OEC requires onsite processes at the DMW and has a validity of only sixty (60) days, the OFW Pass can be acquired solely through the DMW Mobile App and remains valid until the expiration of the OFW's working contract. The mobile app can be downloaded via Google Play or Apple App Store.

Engr. Peter Lugue was also with OWWA, POEA, and other related government agencies as the DMW OFW App was presented to President Ferdinand Marcos Jr. at the Malacañang Palace on the afternoon of July 21.

Keywords/Tags
DMW, modernization program, launch, digital OFW Pass, PTC Group, stories, modernization, program, OFW, digital pass