Ambassador Carlos Salinas inspires the next generation of female GMPs at "Women Moving the World" symposium
MAY 19, 2023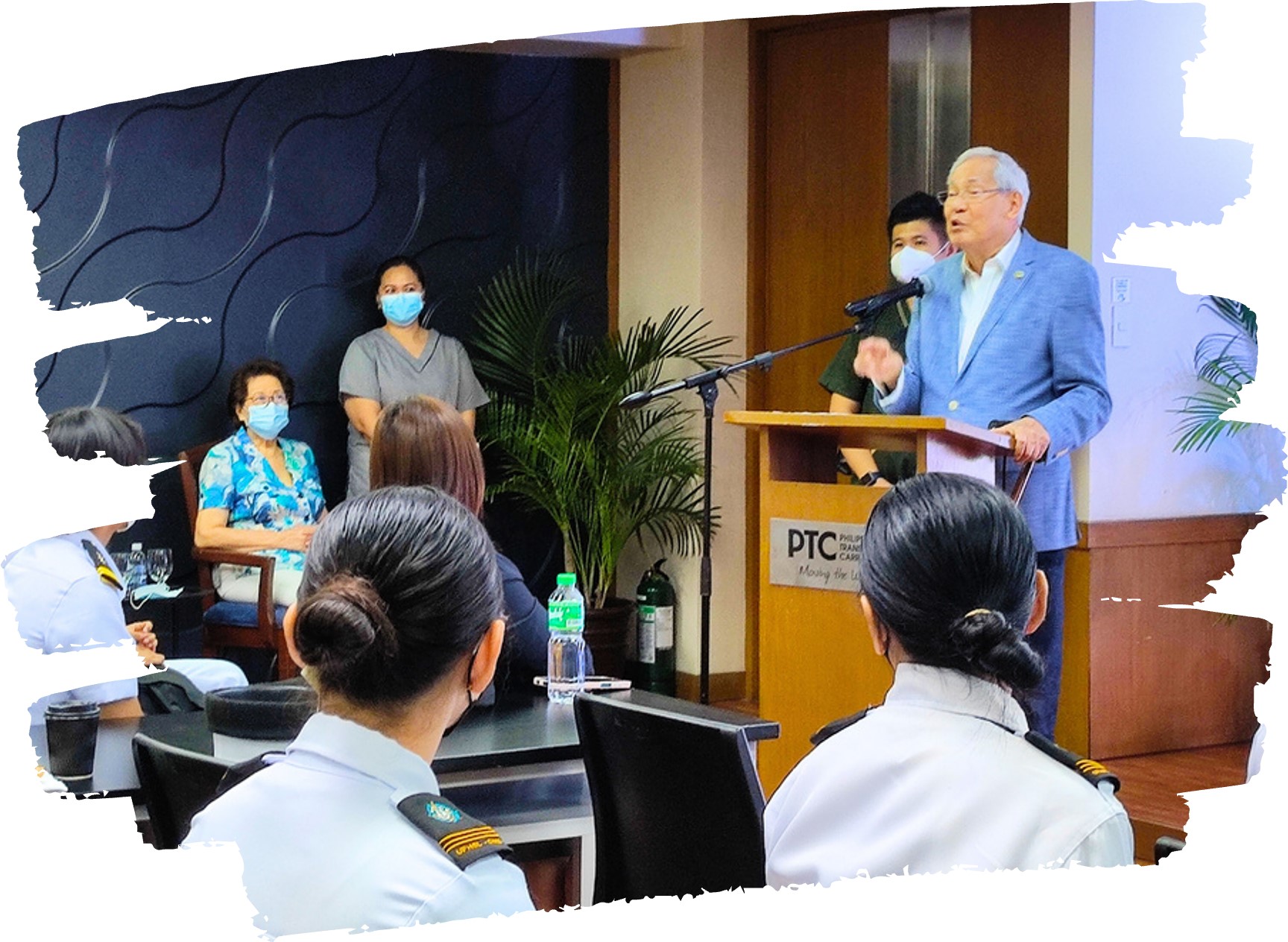 In support of the International Maritime Organization's (IMO) International Day for Women in Maritime, IMO Goodwill Maritime Ambassador Carlos C. Salinas conducted a career talk on May 15 to help raise awareness of the maritime profession and shipping industry.

58 female cadets from the Asian Institute of Maritime Studies, Lyceum of the Philippines University - Batangas, University of Perpetual Help System Laguna, and Mapúa-PTC College of Maritime Education and Training (MPCMET) in Mapúa Malayan Colleges Laguna attended the activity and were inspired by the talks given by Ambassador Salinas, PTC Group leaders, and PTC's female Global Maritime Professionals.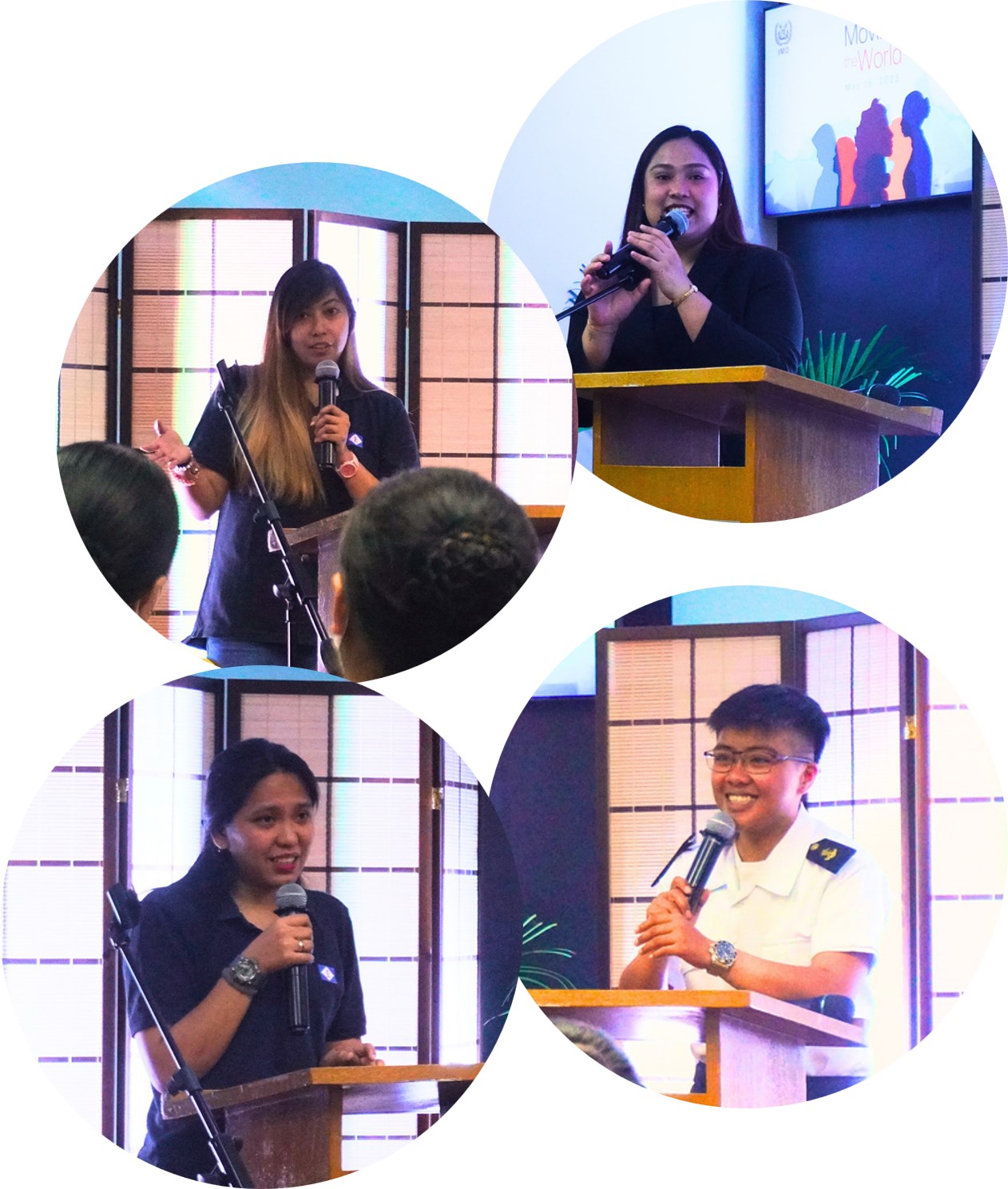 PTC Exmar GMPs 2/O Jean Pontila and 2/O Jennifer Buloron gave the students a glimpse into the life of a woman in the seafaring profession and inspired the cadets to work hard not only to become global maritime professionals but to also become officers one day like them. Marianne Camille Pastolero, PTC Talent Acquisition / Education and Training Officer, also shared about her career journey at sea and how she now helps young students pursue their maritime dreams as part of the PTC Group's Education and Training team. D/C Hanna Claire Samiano, one of PTC-CSJ Foundation and TK Foundation's five scholars at MPCMET, spoke about her current experiences as a graduating maritime student currently taking up her shipboard training.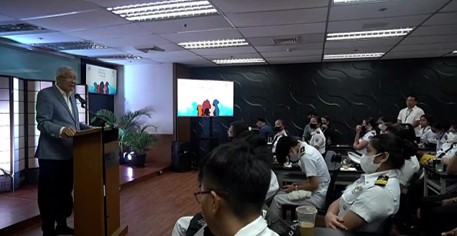 "I see all of you and I'm so very proud knowing that our maritime schools are producing talented and competent future maritime professionals," said Ambassador Salinas to the students. "That is why I want to remind you to never stop studying, never be afraid to ask, and continue learning. Never forget that in anything you do, do it with passion, commitment, and perseverance. And you will see that it really pays off."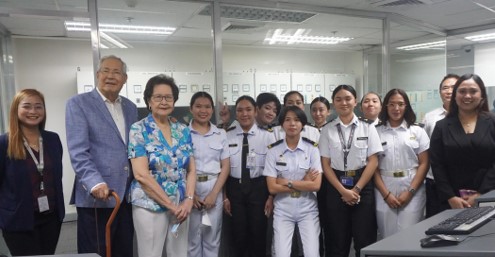 The students also had an opportunity to hear from the PTC Group's Capt. Ronald Enrile, Head of the Talent Acquisition Group; Ms. Beng Cristobal, PTC COO; Engr. Peter Lugue, PTC Vice President for Crewing Operations; C/E Alfredo Haboc, Head of Education and Training; Capt. Pol Haboc, Head of PHILCAMSAT and The MAST. After the talk, the students were given a tour of the world-class simulator training facilities of PHILCAMSAT.
Keywords/Tags
Ambassador Carlos Salinas, next generation of female GMPs, Women Moving the World, Symposium, PTC Group, female empowerment, leadership development, gender equality, professional development, inspiring women