PTC RISE signs partnership with MapaKalamidad.ph
SEPTEMBER 29, 2023

PTC RISE Program and MapaKalamidad.ph officially signed a Memorandum of Agreement last September 19 at First Maritime Place.

This activity officially welcomes MapaKalamidad.ph as a RISE Program Resilience Partner and aims to further boost the Disaster Risk Reduction and Resilience (DRRR) capacities of RISE communities and beneficiaries.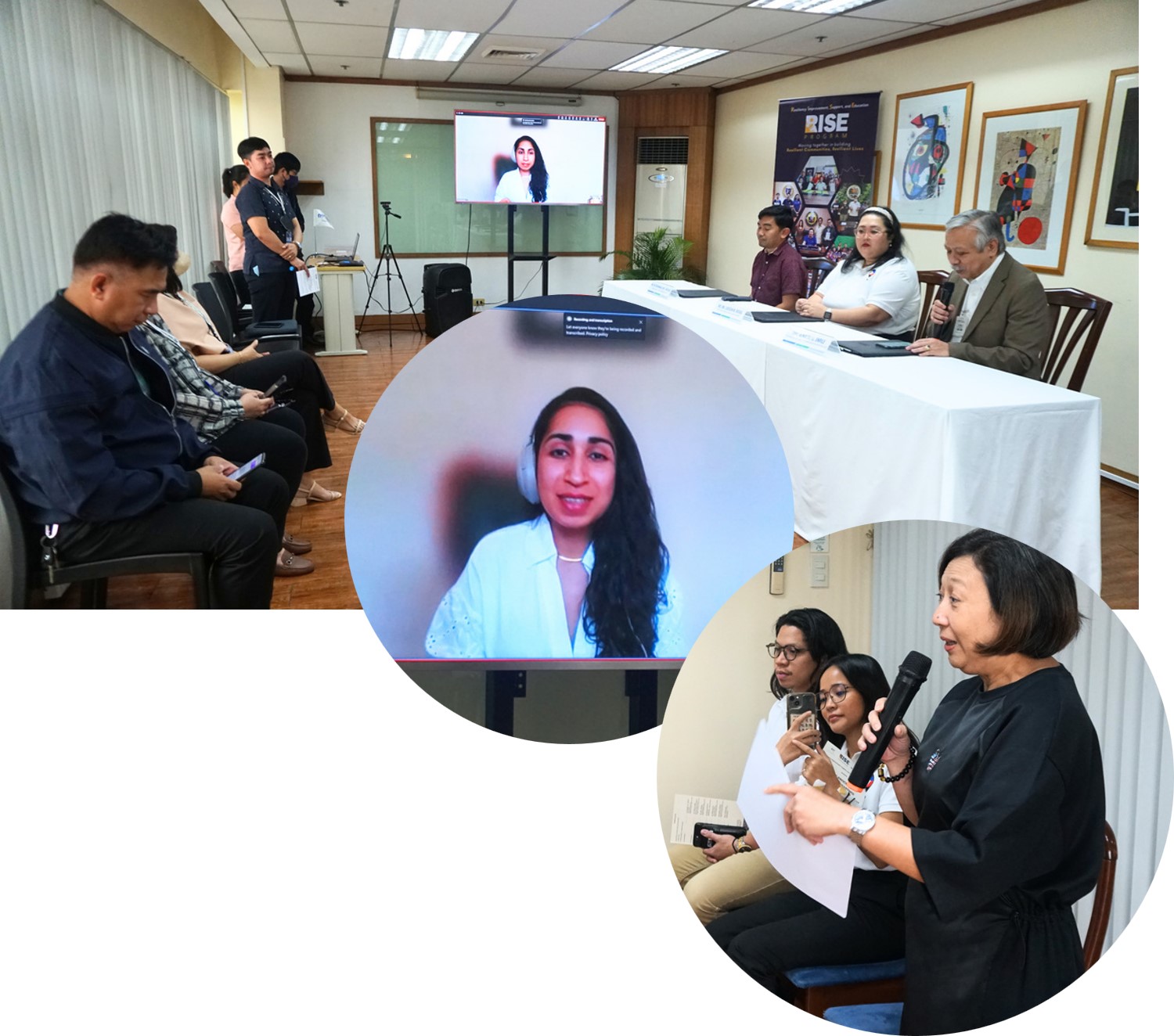 The MOA Signing Activity was attended by MapaKalamidad.ph's Executive Director Ms. Nashin Kelash Mahtani, Projects and Partnerships Manager Ms. Ma. Louisen Roxas, Geospatial Data Coordinator Mr. Elton Evidente, and Communications and Public Affairs Officer Ms. Kate Dela Cruz. The PTC Group contingent was headed by Chief Operating Officer for Shipping Cluster Ms. Vivian Cristobal, Senior Vice President for Ship Management and Talent Acquisition Group (TAG) Head Capt. Ronaldo Enrile, PTC TAG Program Manager Hector Brizuela, and PTC TAG Talent Acquisition Manager Ms. Vivienne Bautista.

The partnership is expected to help in the mutual facilitation, harmonization, and promotion of DRRR platforms and programs of MapaKalamidad.ph and RISE Program to partner communities and beneficiaries, utilizing technology as a means to disseminate real-time disaster-related news and information for effective and efficient disaster response mechanism.
Keywords/Tags
PTC Rise partnership, Mapakalamidad.ph collaboration, disaster preparedness initiatives, PTC Group Philippines, disaster response partnership, community resilience efforts, disaster management cooperation, Mapakalamidad.ph and PTC Rise, emergency response programs, disaster relief projects